Well, I suppose we should never say never, right?


I hate flossing. Honestly, I wasn't ever good about it (never, ha!) until I met my husband.  You see, he's got the short end of the proverbial stick when it comes to genetics and his teeth and jaws, and spent many, many hours in a dentist chair at 18 having all kinds of things done in his mouth.  He's always been pretty conscious about caring for his teeth, but I guess after that, he was all kinds of serious.  He still is, 20+ years later. I can't blame him, AND his habits rubbed off on me early on in our relationship so that's a good thing too.

He's mentioned wanting to own a Waterpik forever.  The new Waterpik Aquarius Professional Water Flosser arrived last week for review and he's been like a kid with a new toy at Christmas.  (Don't tell him I told you *wink*) The dentist recommends it, he's wanted one, but it seemed like one of those things we just didn't want to spend that money on at that time and never did. Now that we have one? I'm kicking myself for not getting one a decade ago. It's that awesome. Plus, it's only $79.99.  Worth every penny.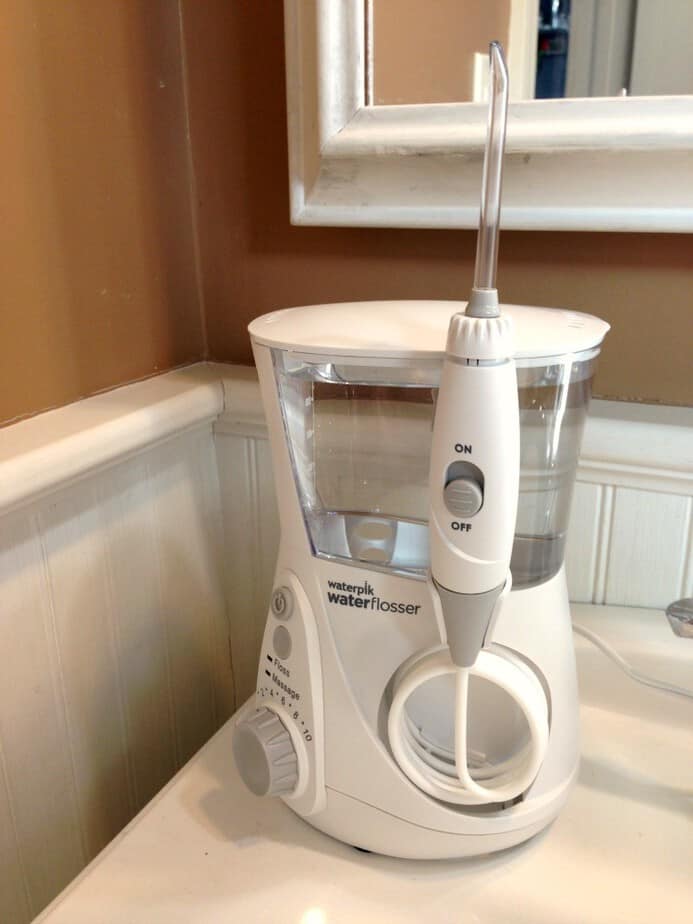 The Aquarius comes with all of these cool flosser tips that do  different things.  You can massage or floss, which are the 2 options on the unit itself.  But then, you can change out the tips to really customize your oral routine – 7 tips means 7 options.  Plus, there's 10 settings on the unit. You can get those areas that are hard to reach.  The Aquarius is great for people with crowns, bridges, implants, braces, or periodontal pockets. And since it's using water to do the cleaning, it's safe for use- no chemicals. It's able to get really deep down and get ALL of the bits and particles of stuff from around your teeth or dental work, which is only going to lead to a happier, healthier mouth, don't you think?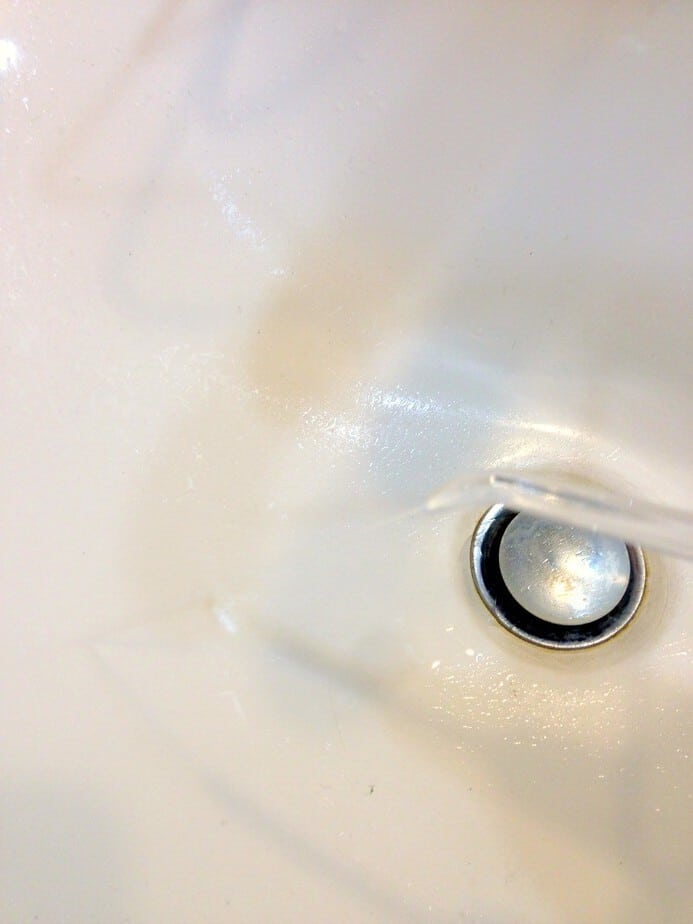 The reservoir for the water holds enough to run the unit 90 full seconds, long enough to get your whole mouth clean.  We all seem to have plaque buildup behind our bottom front teeth in this family no matter what routines we do so I'm very much looking forward to improving THAT aspect of my dental health in the near future.
Waterpik stands behind their product.  They guarantee healthier gums in 14 days or your money back.  So what's there to lose? Nothing. And to gain? A lot.
Get FREE SHIPPING on your Waterpik Aquarius purchase through 3/31/2014 with code FREESHIPWP660
So, what do you  think?  Have you tried a Waterpik? Are you going to get an Aquarius?
0