This post about getting a free Scholastic book with purchase is sponsored.  Opinions are my own.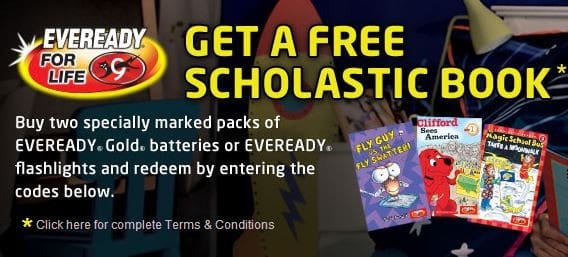 I don't know a house that doesn't need batteries in some capacity, even if it's only for smoke detectors.  We use an assortment of batteries for a variety of things and I always like to make sure we have at least 2 sets of backup batteries in each size.  From now until 8/31/14, when you purchase 2 specially marked packages of  EVEREADY®  Gold® batteries, you can redeem the codes on the packages and receive a free Scholastic book.  All 3 books available are great titles- if you want sweet, go for Clifford.  If you want funny and silly? Go for Fly Guy (one of my son's favorite series) and if you want a little more challenging, opt for Miss Frizzle and the gang from Magic School Bus.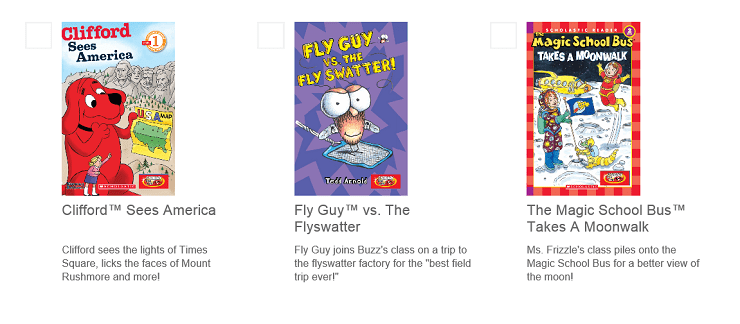 There's also some great (free) resources about emergency preparedness including Family Emergency Contacts , Family Battery Replacement Reminder and more. You'll find them at the bottom of the page below where you enter all of your codes and ship information.
Each family can redeem codes for up to 2 of the books between February 17, 2014 and August 31, 2014.
Don't have kids? Or don't have kids young or old enough to enjoy these books?  Why not take advantage of the offer and donate them to a local shelter? It costs nothing and will be very appreciated!
Happy Reading! Which books will you choose?