I know a lot of people aren't fans of Brussels Sprouts but my family loves them.  We like them roasted and baked but we also like them pan seared.  One of my favorite recipes is this Pan Seared Brussels Sprout Salad.  It's not a traditional combination but the flavors are delicious together.  I recently received a set of Farberware purECOok Nonstick Ceramic Cookware from Kohl's.  I thought this recipe was perfect for trying out the cookware.  I loved how this favorite recipe cooked up in the ceramic cookware.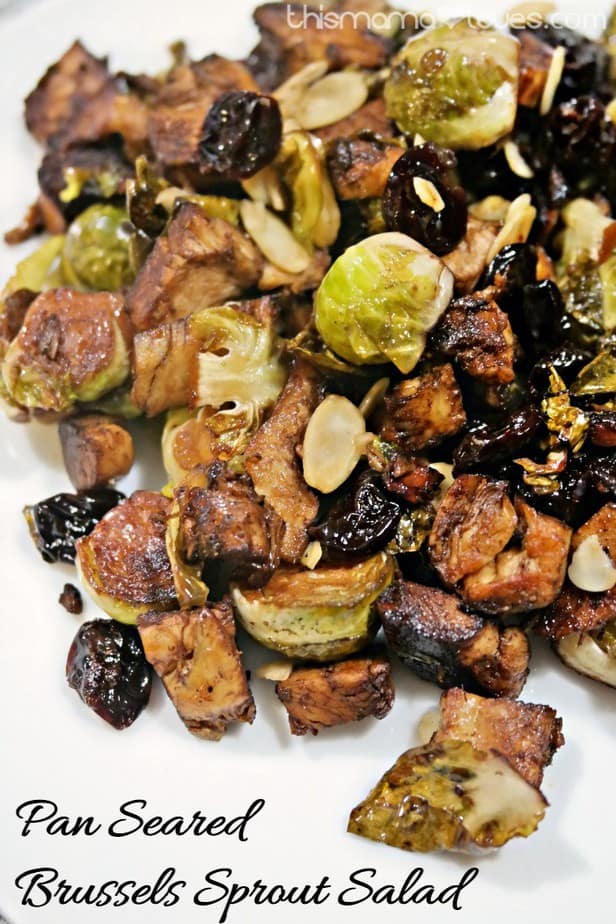 Pan Seared Brussels Sprout Salad
Ingredients:
2 cups of trimmed, cleaned Brussels Sprouts
1 cup cooked, diced chicken breast
1 tbsp olive oil
2 tbsp balsamic vinegar
salt and pepper to taste
3/4 cup dried cherries
1/4 cup sliced almonds
Instructions:
Heat the olive oil in a large skillet.  I used the 9 1/2″ Farberware purECOok for this.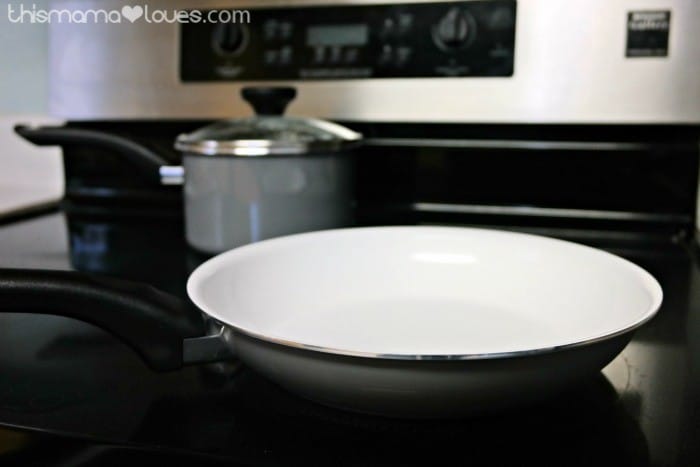 Add the cleaned and trimmed Brussels Sprouts and saute for several minutes.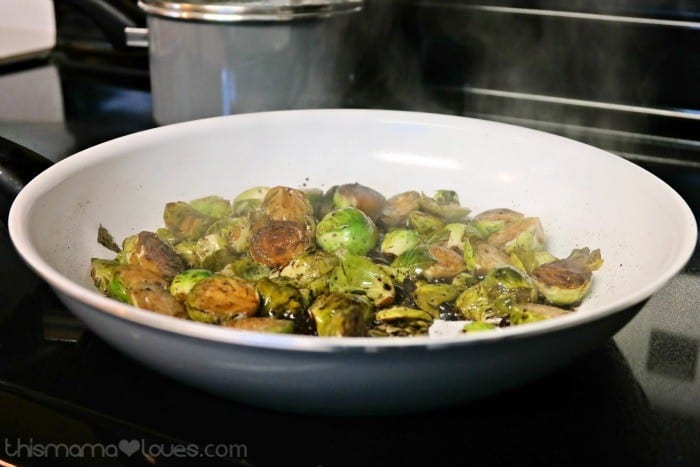 After they have begun to cook through add the balsamic and the diced chicken breast.  Season with salt and pepper to taste.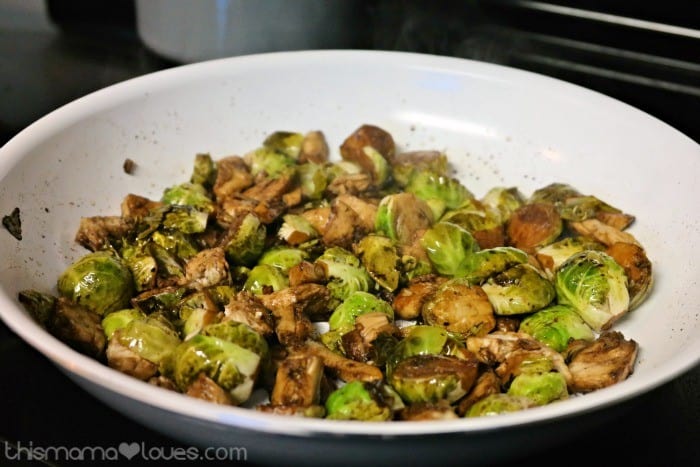 Continue cooking until the chicken is heated and the Brussels Sprouts are tender.
Transfer the chicken and Brussels Sprouts to a bowl.
Add the dried cherries and the almonds to the Brussels Sprouts and toss to combine.
Serve warm or at room temperature.
I love how the balsamic enhances the flavors in this dish.
I also loved cooking with the purECOok pans.  The aluminum construction distributes heat evenly for and is durable.  The nonstick ceramic is PFOA- and PTFE-free for cooking unlike many other surfaces.  The shatter-resistant glass lids lock in heat, moisture and flavor and the heat-resistant handles provide a secure, stay-cool grip.  They are easy to wash and are even dishwasher safe.  The pans come with a limited lifetime warranty.  They even come in a variety of colors to match your decor.  The set retails for around $149 at Kohl's.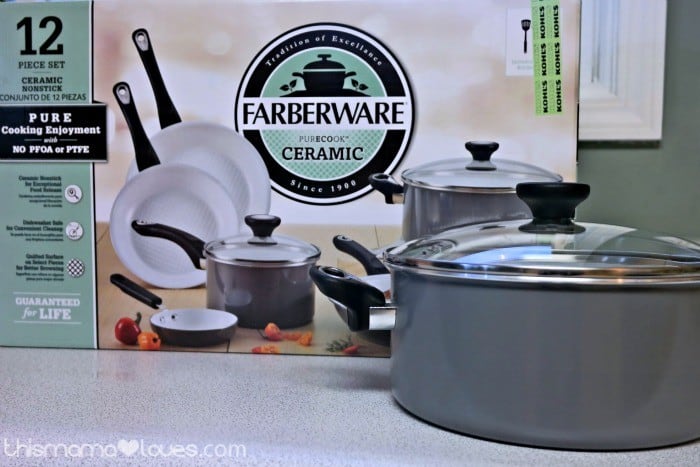 This was my first experience with ceramic cookware and I loved it.  Do you cook with ceramic pans?