Pasta Fagioli Soup in the Crock Pot
This slow cooker pasta fagioli soup is perfect for the cooler weather and it is sure to warm and fill you up after a busy and hectic day! Pop it in the crock pot when you leave in the morning (or when you get started, for those of us who work from home or stay home full time)– pop the pasta in the last 20 or so minutes and you've got a filling, hearty meal for the family! Can't get enough soup? Try our Crock Pot Baked Potato Soup, Tortilla Soup with Chicken, Lentil Soup and other soup recipes.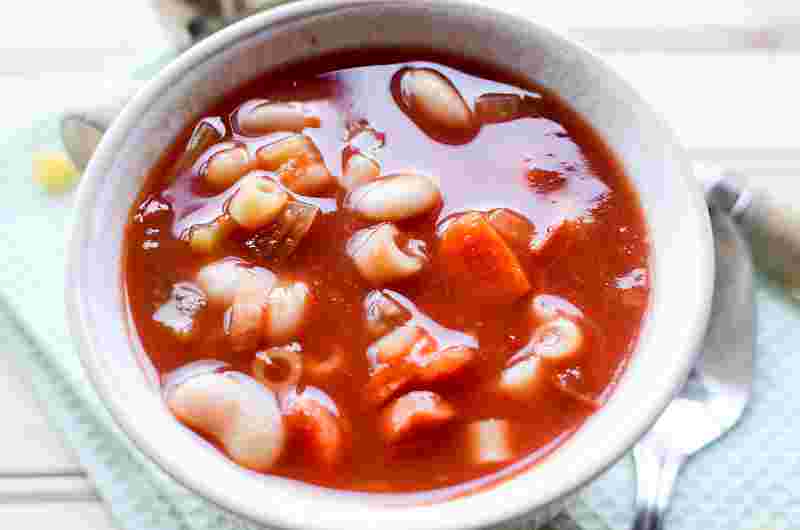 I don't know about you, but the more I use my slow cooker, the more I love it. I have a newfound love for my instant pot, but my crock pot will always have a place in my heart, my kitchen and my belly. There's something so satisfying about tossing ingredients in first thing in the morning and having a hot meal ready to go at the end of the day, regardless of it being an at home day for me or a day when I'm in and out (or just out) all day. I'm often the mom who realizes at 3 that I haven't gotten dinner stuff ready and on the days I'm NOT that mom– my crock pot is often in use. It's a happy medium, I suppose.  I love that some of the newer slow cookers out have ways to secure the lids for when you're taking your crock pot along someplace!
Friends of mine also had a genius idea for their gymnasts- their girls have gymnastics practice 5:30-8 three nights during the week and they all have a 45-60 minute ride for their carpool. They have all gotten mini crock pots and they send that with whichever parent is driving carpool that day– said parent plugs all of the minis in about a half hour before they get ready to head back home and the kids eat in the car.  Not quite a sit down family meal, but a GREAT solution to kids getting a full meal in after a long, hard workout. We are fortunate that we're about 20 minutes from our gymnastics school, but I'm thinking about getting a mini for the days we have meets 2 hours away. The kids get good warm food and we're not eating at restaurants all the time! It's a win for all! We'll be doing this when our younger 2 start having games further away for soccer, as well. Pasta Fagioli soup is always a hit for a meal, so I KNOW if I pack them some for a far away game or meet, they'll gobble it up on the car ride to or from.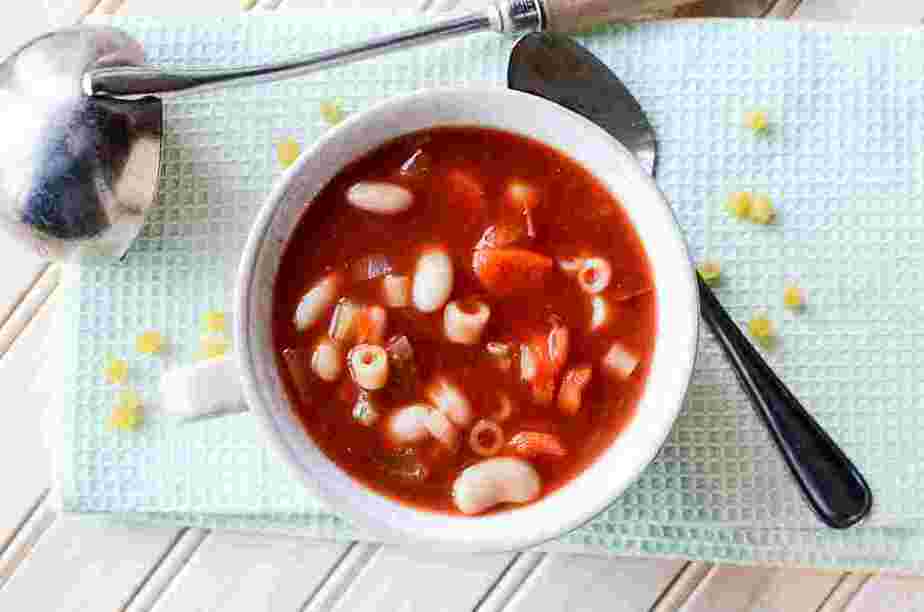 Pasta Fagioli Soup in the Crock Pot
Ingredients:
1 onion-finely chopped (or minced)
2-3 chopped celery stalks (sometimes I mince ours, the kiddos don't love celery in things like we do)
4 carrots, peeled and chopped
1 tsp to 2 T minced garlic (the more you like garlic, the more you add)
3-15 oz cans white kidney beans aka cannellini beans, drained and rinsed
2- 28 oz can crushed tomatoes or puree tomatoes if your family doesn't love the chunks (mine do not)
12 cups chicken broth
Salt and Pepper (to taste)
2 cups ditalini pasta- tubettini works well, as do elbows
1 lb cooked Italian sausage, crumbled (optional- just be sure to brown it up before adding to your soup)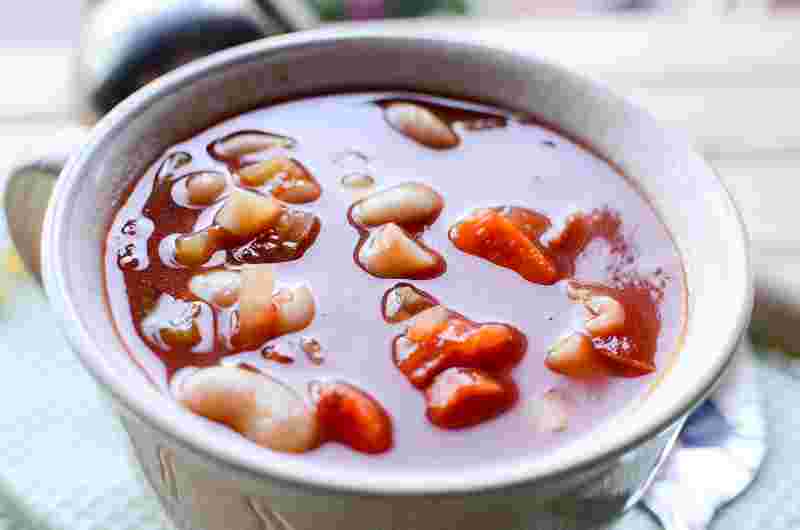 Directions:
Combine all ingredients except pasta in crock-pot and stir to combine.
Cook on low for 8-9 hours.
20 minutes before serving, stir in your pasta. Once pasta is cooked (about 20 minutes), the soup is ready to serve.
Serve topped with grated Parm cheese and some bread or a roll- we often have a salad with soups for dinner.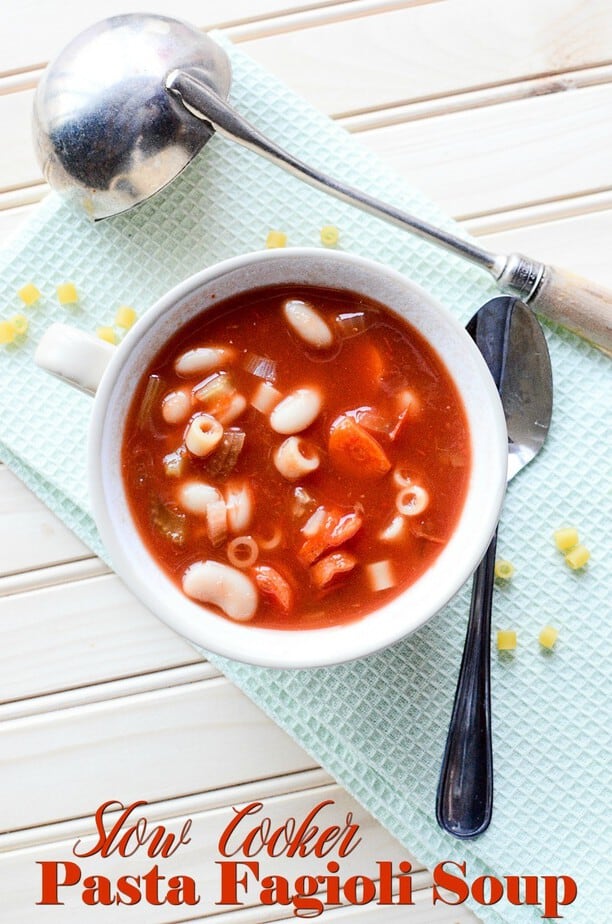 [mpprecipe-recipe:2286]