I had my first taste of Pecan Brownie Bars a few months ago, and knew I loved them. What surprised me was that my husband loved them. He's not big into sweets- so when he likes something I like to take notice. I am making a batch of these today and thought I'd share the recipe- these are so quick and easy to make, and a really nice "change of pace" from many brownies.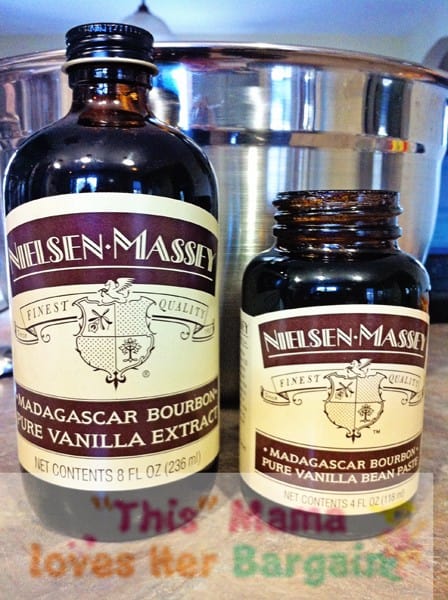 I will note, yet again, that I do use higher quality Vanilla Extract or Vanilla Bean Pastes (I like the Nielsen Massey brand a lot lately!). They simply make things taste better. A little goes a very long way. I'm actually fast becoming obsessed with the paste. You can SEE the flecks of vanilla beans in it.  I love it.
What you need:
2 sticks butter+ 2 TBSP  (I use unsalted)
2 1/3 cups packed brown sugar
2 eggs
2 teaspoons vanilla extract or paste — I did 2 teaspoons of paste and a splash of extract. 
1 1/2 cups all-purpose flour
2 teaspoons baking powder
2 cups chopped pecans (We grabbed a bag of already chopped pecans at the store.  They were almost too small for the bars.  Great for kids, but I think we'll do a bit of a larger chopping and do it ourselves next time.)
What to do
In a  saucepan, melt butter and whisk in the brown sugar over low to medium heat until sugar is dissolved.
(Here's where the kids can really help!)  In a small bowl, whisk eggs and vanilla. Gradually add hot sugar mixture, stirring constantly. (We whisk). Next, add baking powder and flour gradually.  Mix well (again, good thing for kids to help with!) Stir in pecans last. 
Put batter into a greased 9×13 baking pan. Bake at 350° for 20-25 minutes or until a toothpick inserted near the center comes out with moist crumbs and edges are crisp. Cool.  Enjoy.  Enjoy again.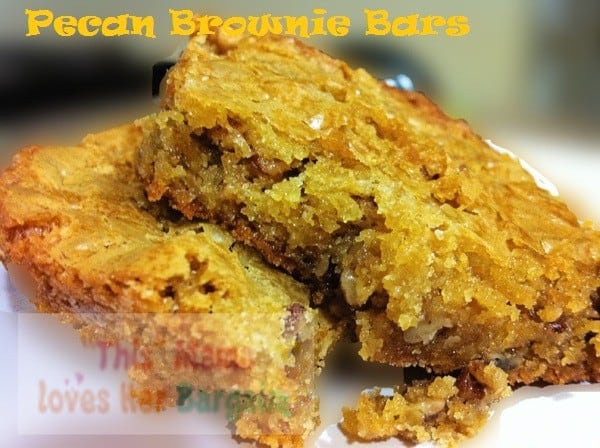 This recipe is inspired from Taste of Home, but changed up a bit for our tastes -and in hopes of mimicking the ones we had back in November.  These are pretty close.  I'll make them again and change things up a bit more.
 I did receive samples of Nielsen Massey products to try, opinions are my own.