I'm sure I'm not reinventing the wheel here but I thought up this idea of making Peeps Pops and Peeps Kebabs for a cute Easter bake sale idea and also an adorable Easter centerpiece idea…placecard idea…or a little gift.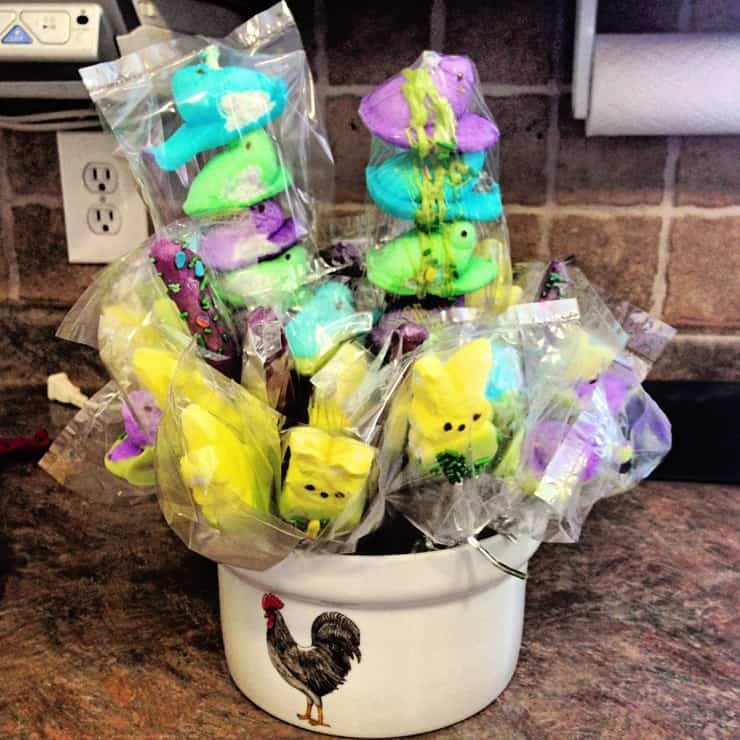 Obviously you'd use a cuter container for a centerpiece but I wasn't doing cute I was doing functional for the bake sale.  The Peeps kebabs are SUPER simple.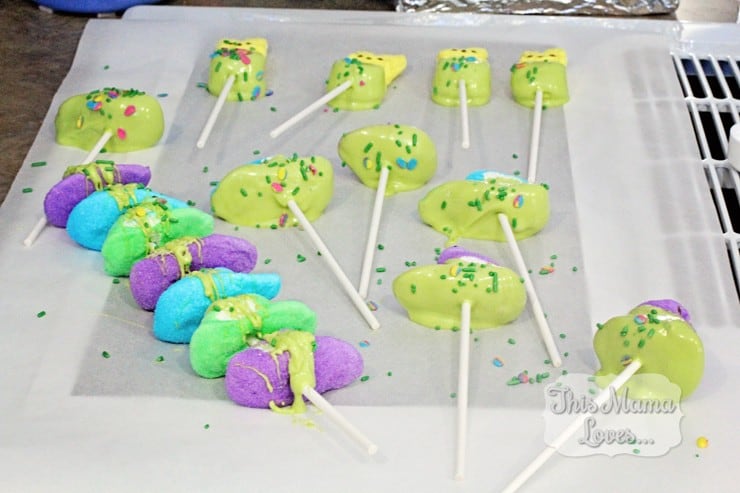 Get long lollipop sticks, and put Peeps on them in whatever order you'd like.  Once the Peeps are all on there, you can drizzle some melted colored chocolates on them with some festive sprinkles or leave them as is.  I asked the kids after the sale and half loved the drizzle, half thought they should be plain.  They were all asking for more kebabs! (If you drizzle, put them on wax or parchment paper first)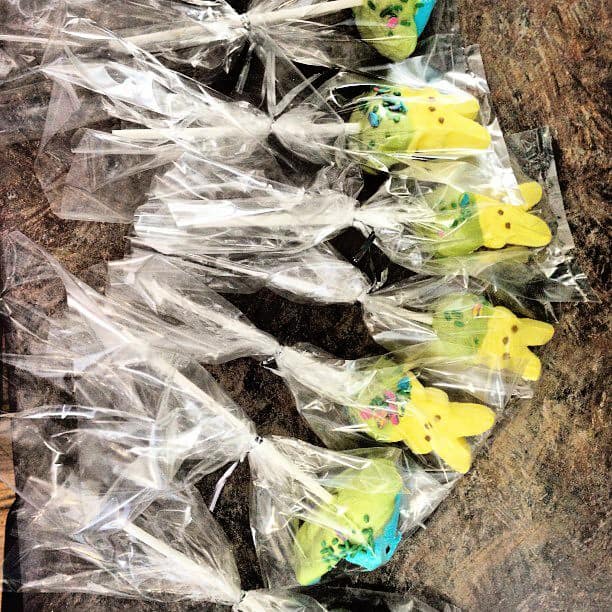 The Peeps pops are SO simple.  Take a Peep, dip in melted colored chocolate, put a lollipop stick in, let dry on wax or parchment paper.  Slip into a cellophane bag and voila! Adorable little pop!  These went like crazy.  Kids can help or not- the thing that takes the most time with these is simply the time to dry the chocolate!