This is a guest post about buying the perfect jeans.  
A Perfect Fit: Three Easy Steps to Buying the Perfect Jeans for Your Shape
You deserve to have the perfect pair of jeans right now in your closet or in your drawers. The problem is that you have yet to find the perfect fit for your exact shape. Instead of striving so hard to fit into a pair of jeans that your friend would wear or your celebrity idol wore to the last movie premiere, you need to find the perfect set of jeans to match your shape. This may seem to be nearly impossible, but there are several simple steps that can be followed in order to quickly achieve this goal.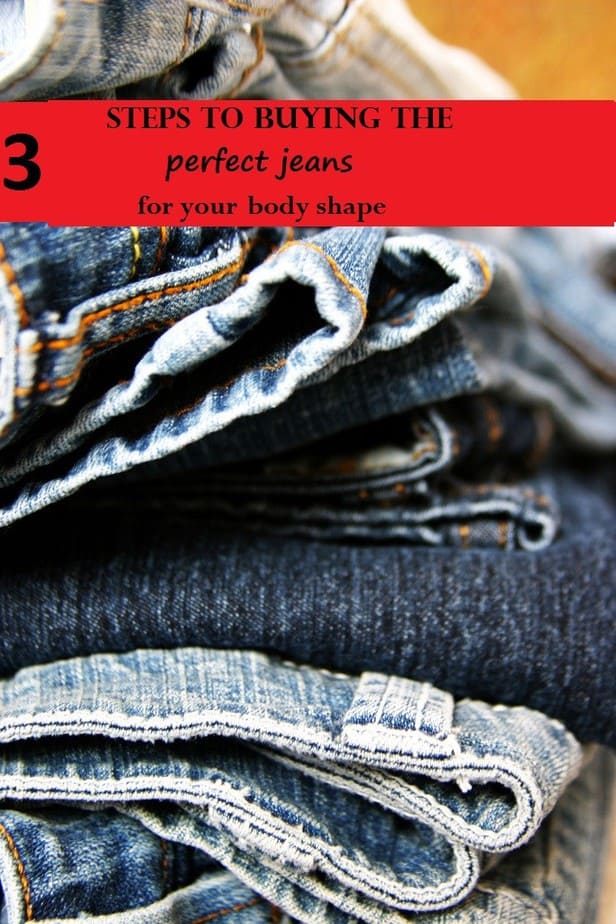 Maintain Realistic Expectations
Before you can shop for anything, you need to make sure that you have realistic expectations. Every woman's body is shaped differently and therefore needs to be treated differently when it comes to finding the perfect set of clothing. However, you will be doing yourself a major disservice by trying to force your body into a pair of jeans that simply don't fit. Do not hesitate to record your actual body measurements and shop for your clothing using coupon codes.
Work with Your Body Type
Another important step to follow is to make sure that you are working with your specific body type. What exactly do you want to achieve in order to enhance your overall look? For instance, if you want to be able to minimize your overall midsection, then when it comes to finding jeans you need to look for jeans that are not stretchy. Stretchy, elastic jeans are known for creating the horrible muffin-top look that no woman wants to display to the rest of the world. In addition, if you want to make your thighs look thinner, studies have confirmed that you should wear skinny jeans§, according to LuckyMag.com.
You should strictly avoid any type of pants that are colored lighter on the top and darker on the bottom because this imbalance will do you no good. Shop at major retailers that are known for creating a wide selection of styles, types, colors and sizes. In order to find the perfect set of jeans to match your exact shape, you are going to need to depend on this overall flexibility more than you might realize.
Accessorize, Accessorize, Accessorize
It truly does not matter how glamorous your outfit looks or how well your jeans fit your shape. If you have not properly accessorized your outfit, then the look is not complete and you will not be able to create the same extent of captivating appeal. Make sure that you play around with bold colors when it comes to accessories in general, but especially when your outfit consists of neutral colors such as black or white. Even if you are wearing a stylish pair of black jeans, you should accessorize with a stylish belt that coordinates with your handbag, according to SheKnows.com.
There are quite a few designer brands that allow you to fulfill all of your clothing needs within the same location for an affordable price; moreover, you can save a substantial amount of money by using coupon codes to drastically reduce the total purchase price. Teenagers want to wear accessories clothes so that they can fit into their group without having to spend too much money. Some prefer quality whereas others want quantity.
It provides a vast assortment of stylish yet simple clothing options that are trendy yet elegant. Along with a wide range of jeans and other types of pants, customers are also able to find accessories, such as watches and jewelry, and a host of fashionable tops and shoes.
 What are your favorite places to shop for jeans?