In my family, summertime means lots of family time. The kids play sports, we hang out at the lake and we host our fair share of BBQ's. With all these family activities, my husband and I don't get to spend as much alone time together as we would like. We try to get creative and plan date nights throughout the summer. When the kids are sleeping over at a friends or with the grandparents, we jump on that chance to spend time together. Thanks to our friends at Lunchbox for sponsoring today's outdoor date discussion!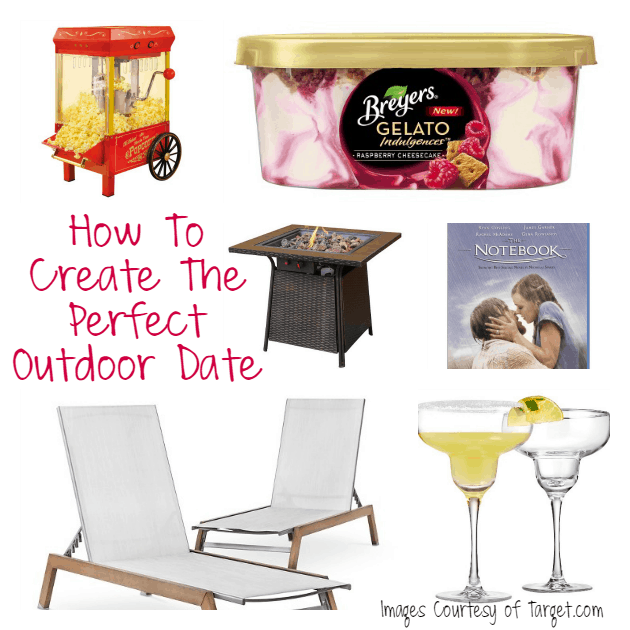 This past weekend, we decided to create the perfect outdoor date and have a movie night. We had such a good time and we found all the items we needed from Target! It was so much fun just hanging out with my honey, watching a great movie and noshing on my favorite new indulgence, Breyers Raspberry Cheesecake Gelato. Here is what you need to create the perfect outdoor date: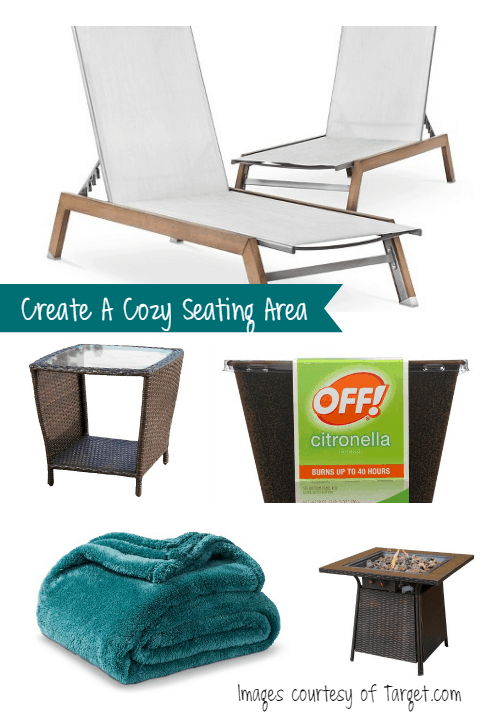 Step 1: You need to create a cozy seating area. Don't get me wrong, I am fine with sitting on an old quilt, but a nice chaise lounge is more comfortable! Don't let those summer night chills get the best of you. We have a firepit and I also bring a fuzzy throw to keep nice and warm. We have a citronella candle to keep the bugs away.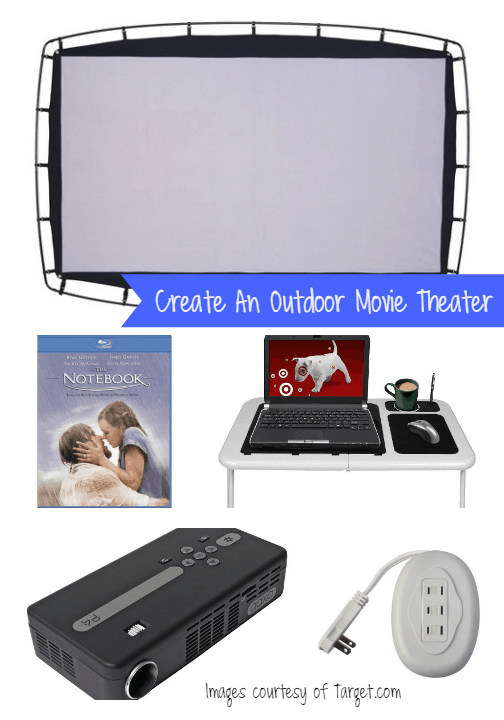 Step 2: Create your outdoor movie theater. I decided to watch The Notebook, which my husband didn't mind watching! Target has an affordable and portable movie screen and an easy to use projector. All you need is your laptop and an outdoor extension cord to set up the projector and movie and you are good to go!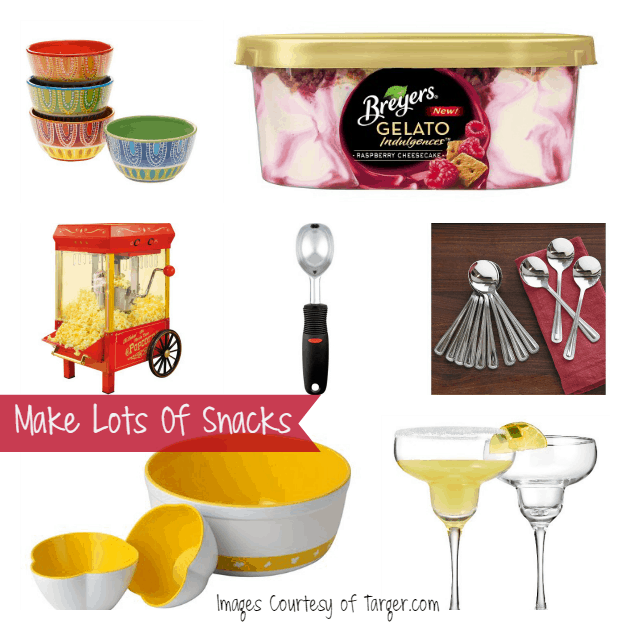 Step 3: Make lots of snacks! I am a big snacker and y favorite combination is salty and sweet. When I am watching a movie at home, I make a bowl of popcorn and a bowl of Breyers Gelato Indulgences Raspberry Cheesecake. What a winning pair! Don't forget the icy cold margaritas!!
Have you tried any of the Breyers Gelato flavors? Their creamy gelato, luscious sauces and gourmet toppings makes for heaven in a bowl! Breyers Gelato goes beyond ice cream with this trio of textures and can take your perfect outdoor date night to a whole new level. Head into Target 7/5/15-8/1/15 for special savings on Breyers Gelato. At 2 for $8, you'll be able to stock up on these delicious indulgences for multiple #GelatoSummerDate nights. You can choose from a long list of irresistible flavors like Vanilla Caramel, Mint Chocolate, Chocolate Caramel, Strawberry Truffle and Cappuccino.
What unique date night suggestion do you have for a perfect #GelatoSummerDate moment?