This is a Sponsored post written by me on behalf of Treat.com for SocialSpark. All opinions are 100% mine.
I am not one who has time to stand in a card store for an hour to pick that perfect card for anyone.  I used to, and I loved it. But now? Time is money. I also find that while I like X about a card, maybe Y isn't great, or the images don't work for me…and it feels kind of generic. So… it's time to bid farewell to generic store-bought cards, and say hello to Treat. Treat.com is an online service where you can create one-of-a-kind personalized greeting cards from your PC or iPhone and they'll print and mail them for you! This Valentine's Day, treat those you love to a personalized card with your own photos and text, made especially for them.

I decided to choose Valentine's Day Cards for the 5 people closest to me or to my kids (my sister).
My husband- we're not sappy, so not many lovey-dovey cards are passed between us.  This one just grabbed my attention and made me giggle, so that decision was easy.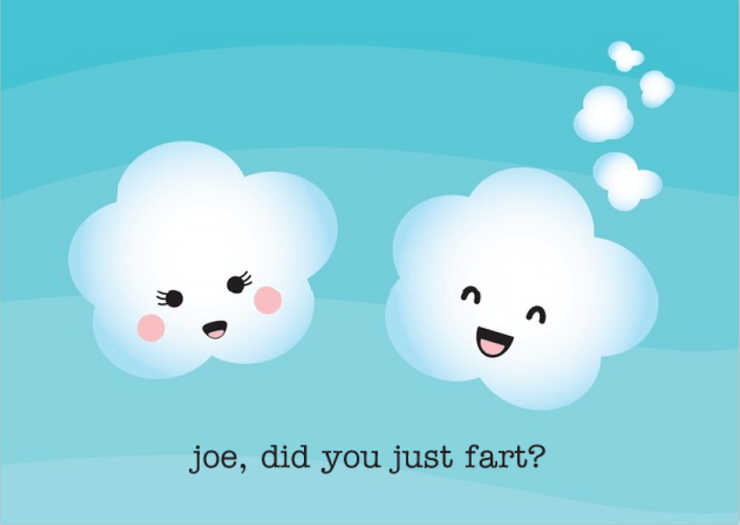 Why yes, yes I did totally order that card for him.  It's funny. No need to take life so seriously!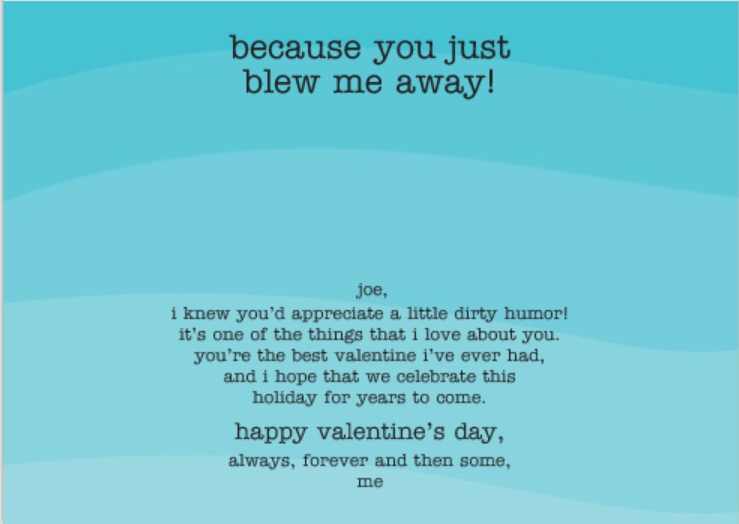 It's silly, it's funny, but it's got a sweet message.  He already knows I LOVE him. And I sign everything me, which is a 'thing' for another day.
For my oldest? She's 8 1/2 and is obsessed with kittens, puppies, ponies…baby animals or cats, mostly. So this one was purr-fect.
You can see on the top where you can also opt to add a gift card to your Treat card.  Always nice to have the ability to add a little more if you'd like.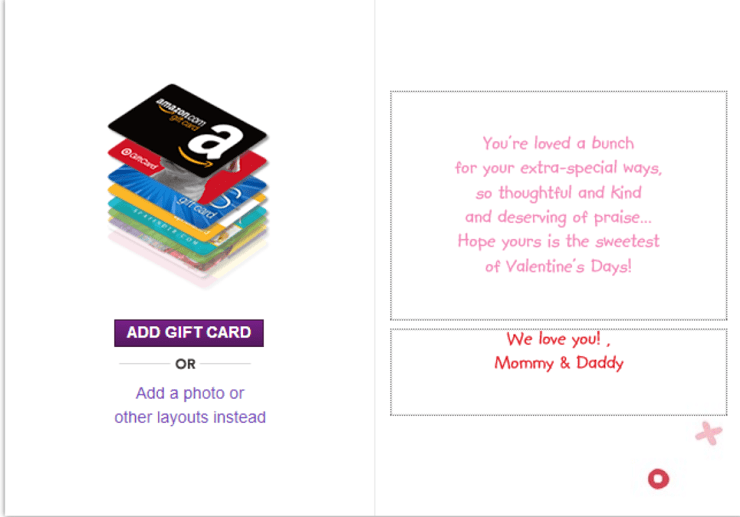 You can also see where you are able to add your photo, change the layout or add your gift card if you'd like.  Messages are all customizable.
For our son, I went with a cute but not super cute card that hasn't got much script- he's a newer reader and I want it simple for him to read.
Sweet and simple.  I didn't want to choose something too cute and mushy.  He'd be quick to tell me that it was "gross" which is his favorite word lately. I think this will make him happy!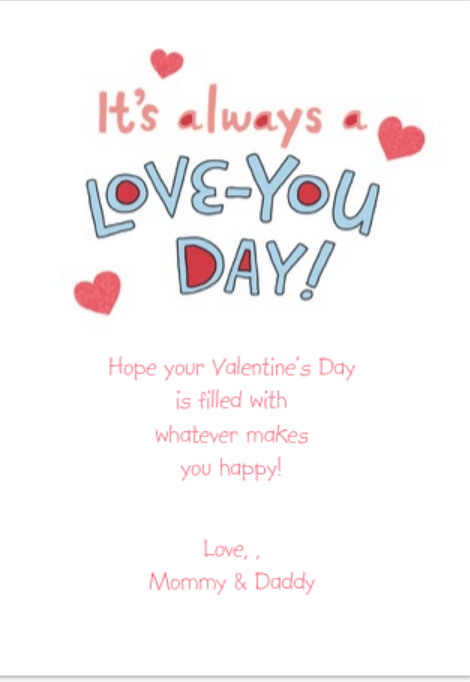 For our littlest one, who's 4 1/2 and LOVES princess and sparkly anything and everything, this was the easiest choice I could make.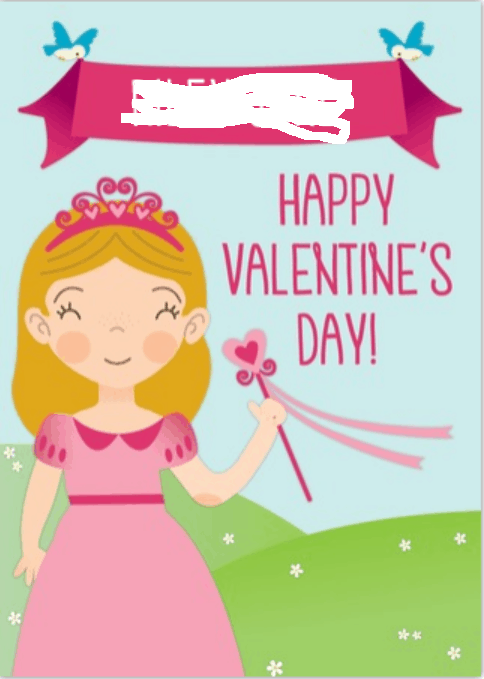 She'll be so excited just to see the princess and her name!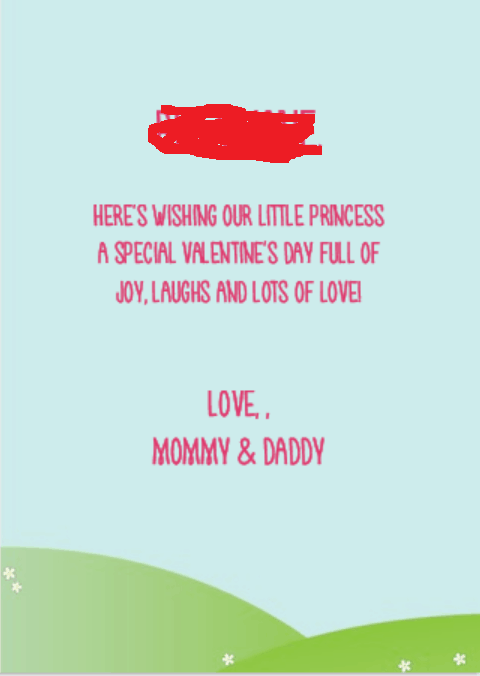 For my sister, who's very close with my kids and is more like a grama to them than aunt…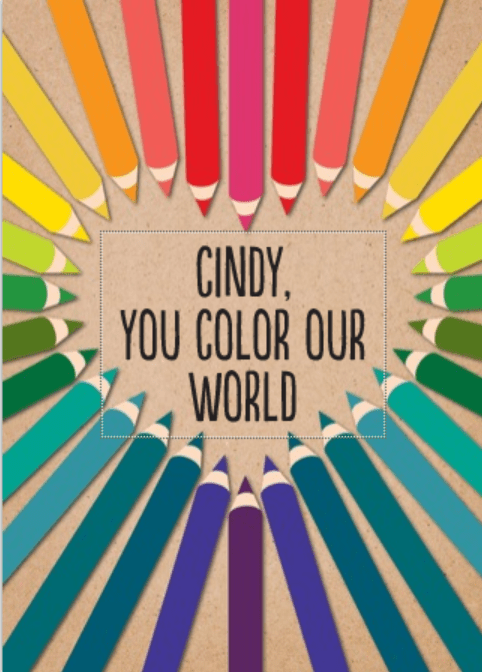 She goes to their games, she keeps art supplies in her house for when the kids are there. She's got kid snacks in her pantry and drinks in the fridge.  So this card was PERFECT for the kids to send her… they'll all want to make her a picture to put inside I'm sure.

Here's an exclusive promo code for my readers. Make sure to order your cards by 11am Pacific on 2/10/14 to get it in time for Valentine's Day.

Code: SENDMORELOVE

With this code you can enjoy 3 cards for $6. Mail all 3 to yourself for free or direct to each of your recipients for just the price of a stamp. (Exp: 2/28/2014. Regular, one time use)

Treat also has an assortment of Photo Gifts available.
Make sure to follow along with Treat:
Facebook / Twitter / Pinterest / Instagram
Grab a screenshot or share a pic of the cards you order and share via Instagram using hashtag #SendMoreLove! I'd love to see what you choose!