This is a sponsored post with Provide Commerce and the Social Media Chicks. All opinions are my own.
Christmas is such a special time of year for so many of us.  There are so many memories wrapped up in the whole idea of the holidays.  Personalizing holiday memories is one way to give those memories another element, and this year, we turned to Personal Creations to add some personal touches to gifts.  We did some items for others, like special ornaments for the kids, relating to their current interests.  We also chose an Advent calendar which can double as a gift "stocking" of sorts- that will be filled for my brother in law's kids with some Christmas surprises for them.  It's a double gift!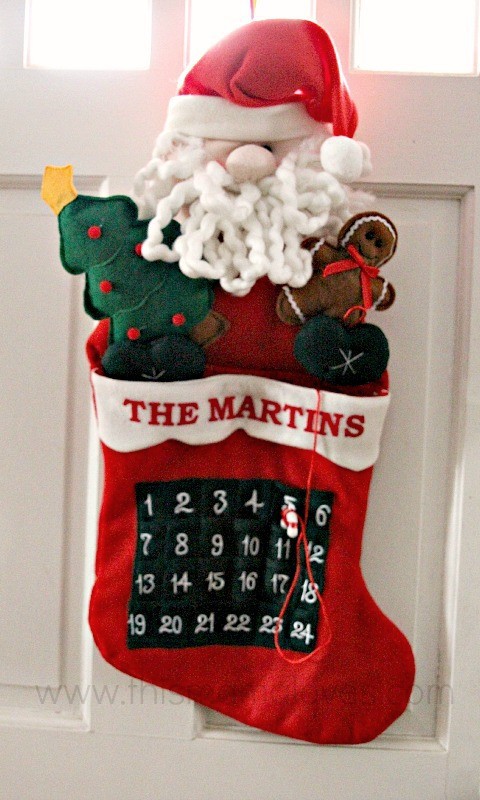 Disney "Through the Years" Tree is a Collectible item.  It's a keepsake- it's gorgeous, and the kids will love it and want to touch and play with it.  Don't let them.  Teach them to look and not touch so that you can enjoy it for many years to come.  My family LOVES Disney.  We had our first official family vacation in January of this year TO Disney World.  This tree just seemed like such a wonderful gift to give the family to me. It's special and will only be out at the holidays, so we can enjoy it and see it each year when we decorate the house.  It's got so very many of our beloved Disney friends on the tree, topped by Santa Mickey flying his sleigh with Rudolph Pluto flying high.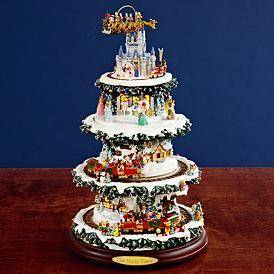 With 4 lively levels of rotating movement on this spectacular tabletop tree, the Disney Express seems to "climb" ever higher, brilliantly lit by 20 LED lights. At the very top, Mickey is at the reins of a Pluto and reindeer drawn sleigh that rotates around Cinderella's magic castle. A medley of 8 Christmas carols makes the festivities complete. Hand crafted of resin with a handsome mahogany base, this breathtaking tree captures 10 unique holiday scenes, starring over 50 sculpted, hand-painted Disney characters from your favorite movies, including Mickey and Minnie, Donald Duck, Snow White and the Seven Dwarfs, Bambi and more. We artfully engrave the brass plaque with any message on 1 line, up to 22 characters. Measures 16″H. UL listed. Includes standard AC adapter. Uses 3 AA batteries (not included). Item cannot be gift boxed.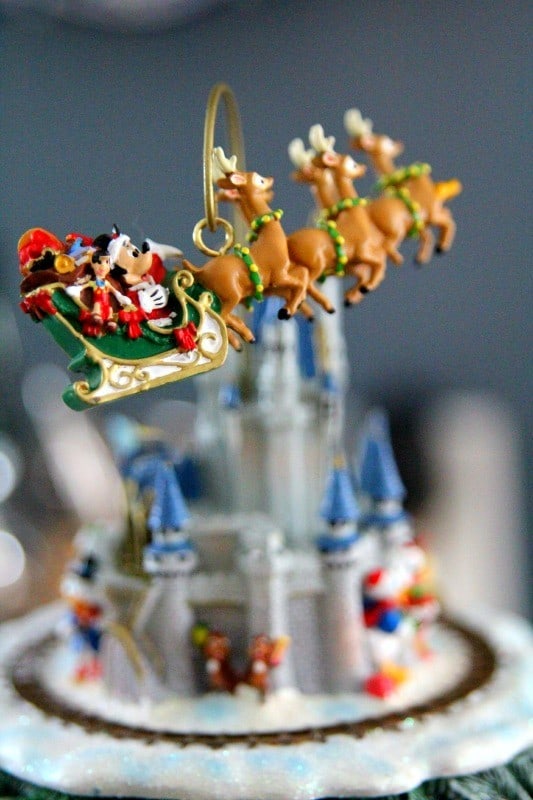 Santa Mickey flies high about Disney Through the Years Tree.  This is my favorite part of the whole tree.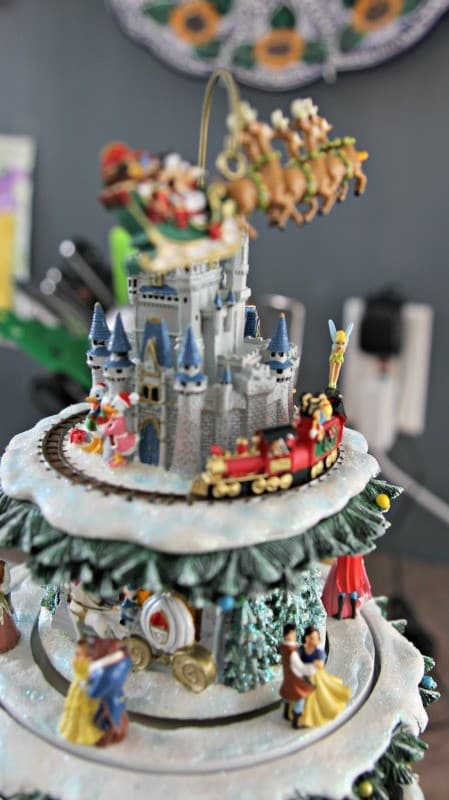 The train doesn't move on the top tier of the tree- but as you can see, it surrounds Cinderella's Castle and welcomes so many of the original Disney friends.
The princesses are dancing with their princes around Cinderella's coach…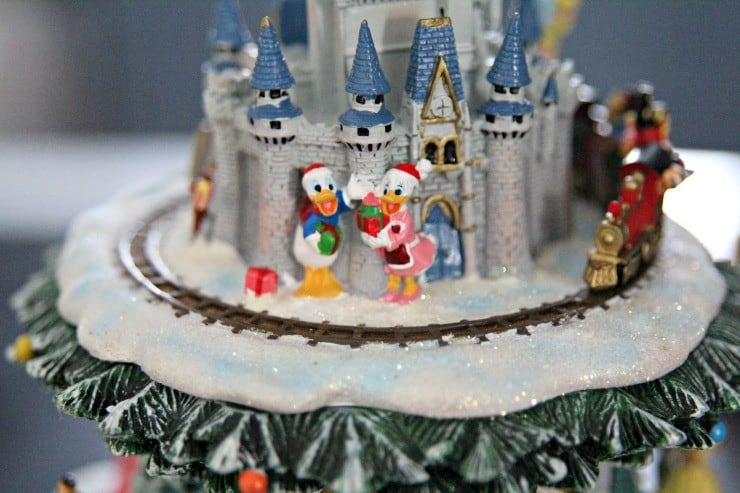 Daisy and Donald are greeting guests happily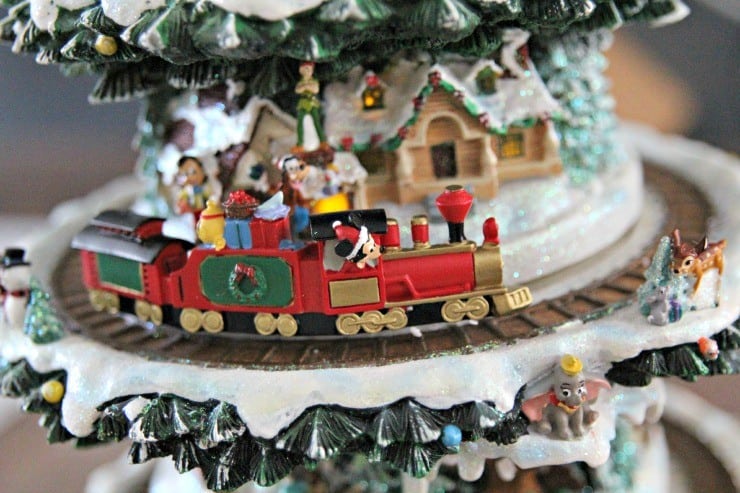 Dumbo and Bambi are hanging out while the Disney Express train goes round and round the bottom layers of the tree. It's Disney magic in your living room!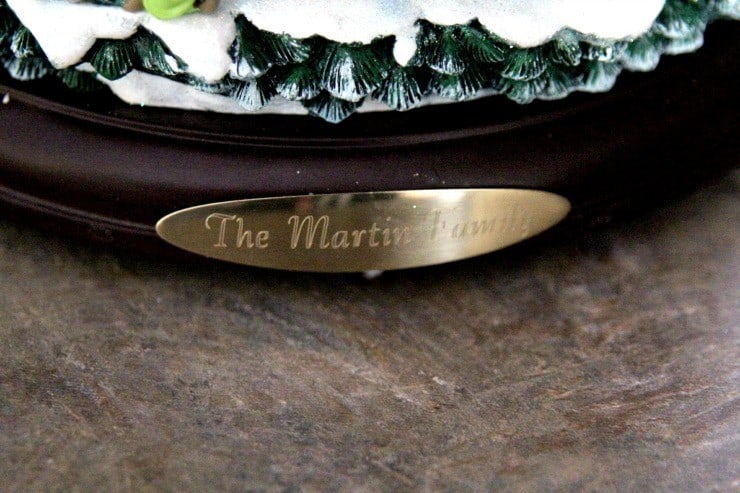 And the last piece that makes this so wonderful is the brass name plate with our name on it.
How do you and your family go about personalizing holiday memories?  Who would you give this Disney Through the Years Tree to?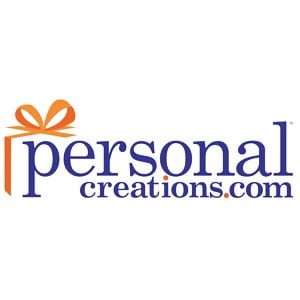 Ready to personalize your own Christmas creations? Personal Creations is offering my readers 20% off of all of your purchases through the end of December. Click here to start shopping at Personal Creations and the 20% will be applied in your shopping cart.
Follow Personal Creations Blogger Board: Christmas Ideas on Pinterest