#PetcoGrooming: Brownie's First Grooming Experience!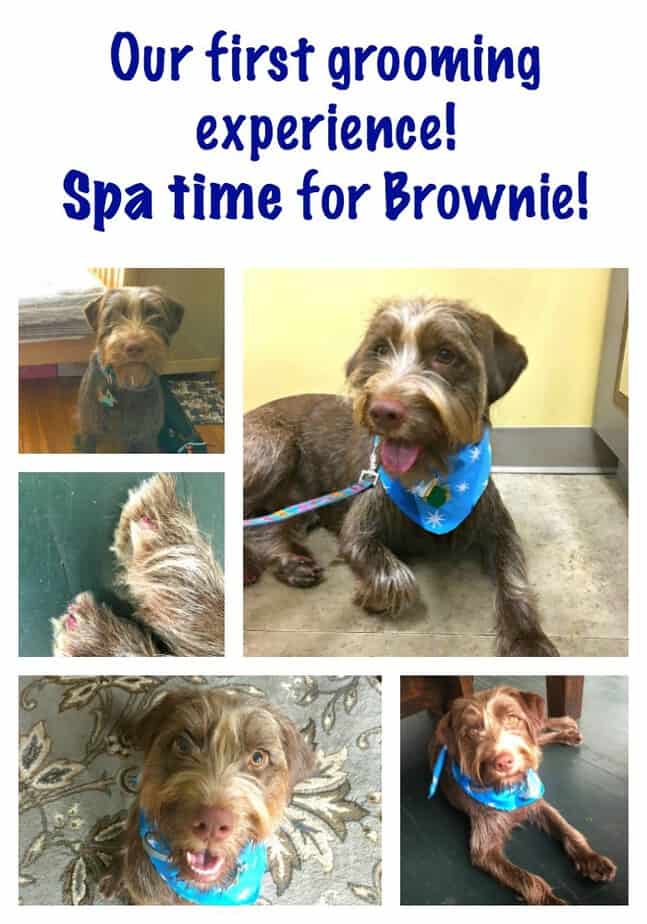 We've never had Brownie groomed before. Tobey wasn't ever groomed, so it just never occurred to us, I suppose. But Brownie's fur and hair are very different from Tobey's, and with her beard on her snout, we realized we may need to take some visits to the groomer.  Last week, the girls and I took Brownie to get groomed by a Petco Certified Stylist, and we are THRILLED with the results. Our sweet girl has soft fur, a nice neat beard, and smells great almost a week later! We are SOLD on this grooming thing.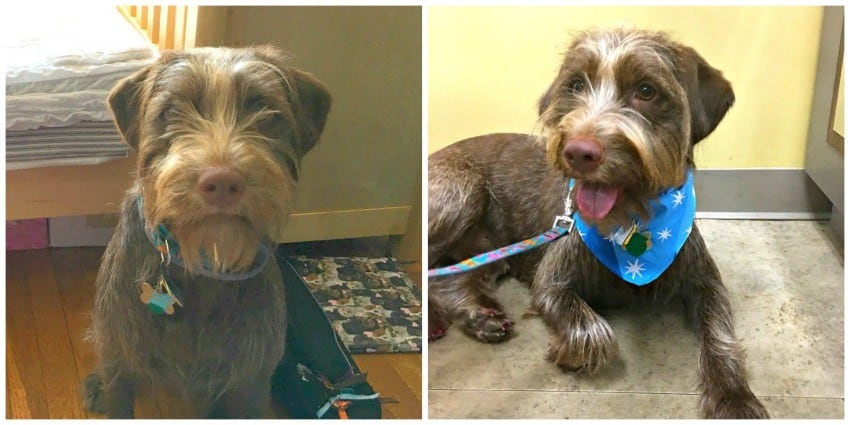 Brownie's still young–an older puppy–but she's a roller. She loves rolling in stuff we don't want her rolling in, so she needs more frequent bathing than any dog I've had in my whole life (which is fine!). She can also escape from a harness like no other dog I've had, so having someone else get her cleaned up makes my life a lot easier.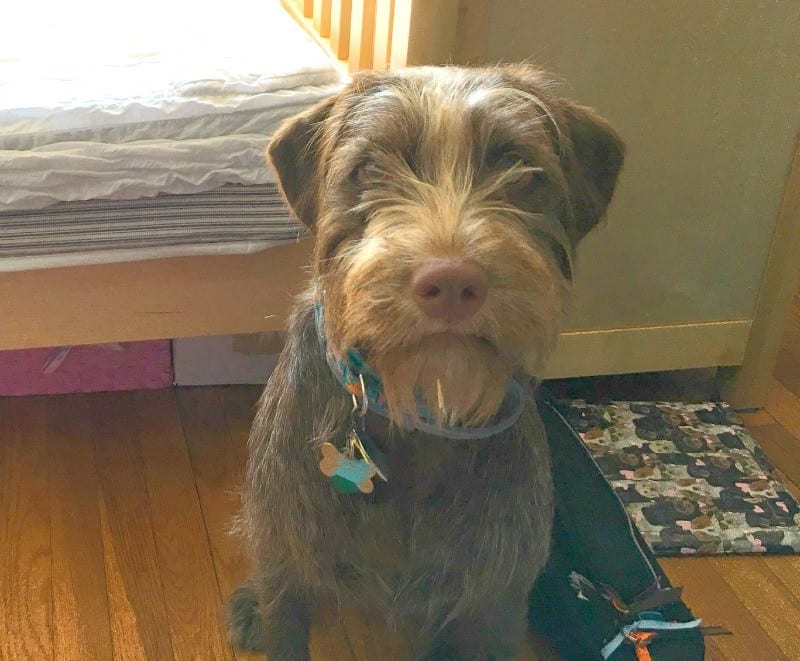 PLUS… oh, what a difference! My husband always says how Brownie's fur feels so weird and not soft at all…apparently, we needed to be using conditioner on her coat. It made a HUGE difference after her bath and grooming at Petco.  The stylists who work at the Glastonbury store fell head over heels for our sweet girl and were fawning all over her…she was doted on and treated like royalty.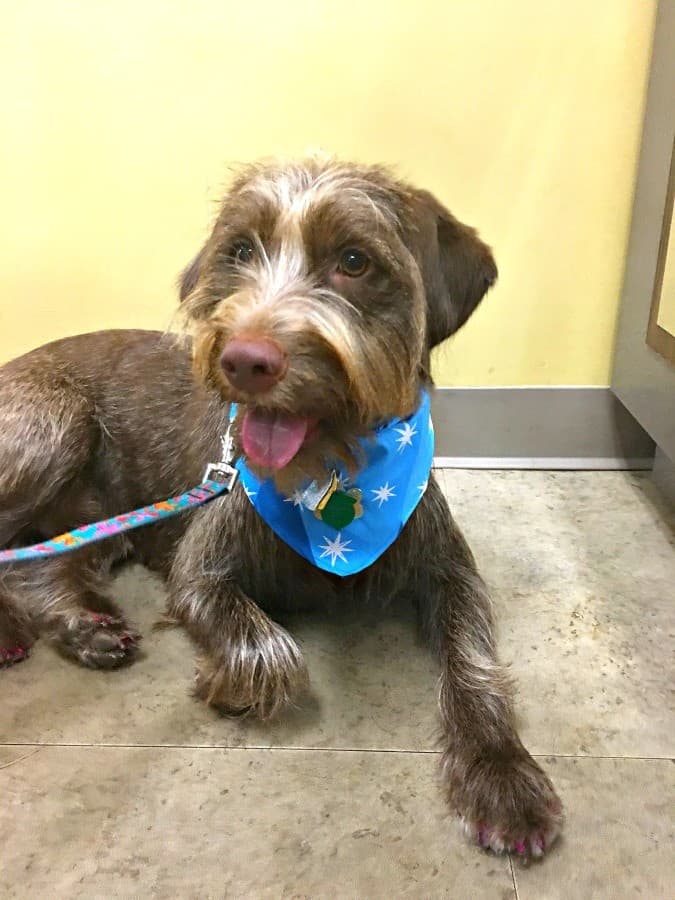 I also have to confess that I am *really* bad with clipping dog's nails. I live in fear of cutting their paws or something. Tobey always used to lick the clippers, so I always just waited until my husband got tired of reminding me and did it himself. The groomers noticed immediately that Brownie's nails were a bit long, and they got them nice and short for us with buffing. And of course, since I had the girls with me, they wanted some pink paw-lish on her nails. So Brownie's been all blinged out for days.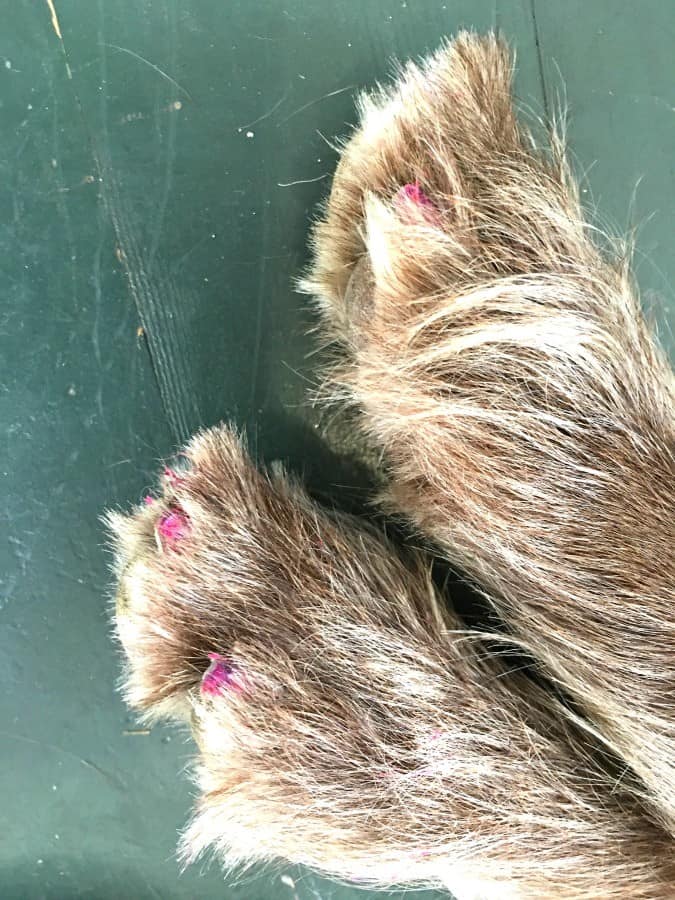 Petco Grooming offers many pampering options from a basic bath to a full spa service from Petco Certified Stylists at more than 1,200 locations. They do a 7 Point Pet Care Check before taking your pooch in for services to check for abnormalities, too. I found it was also a way for the stylist to help Brownie feel a bit more at ease, as she was talking to her in a soothing voice as she did the check. It was very clear that our stylist and the other 2 stylists assisting were well trained and professional…which helped me feel at ease. I was a little bit nervous since we'd not done grooming at all before, and I didn't know what to expect.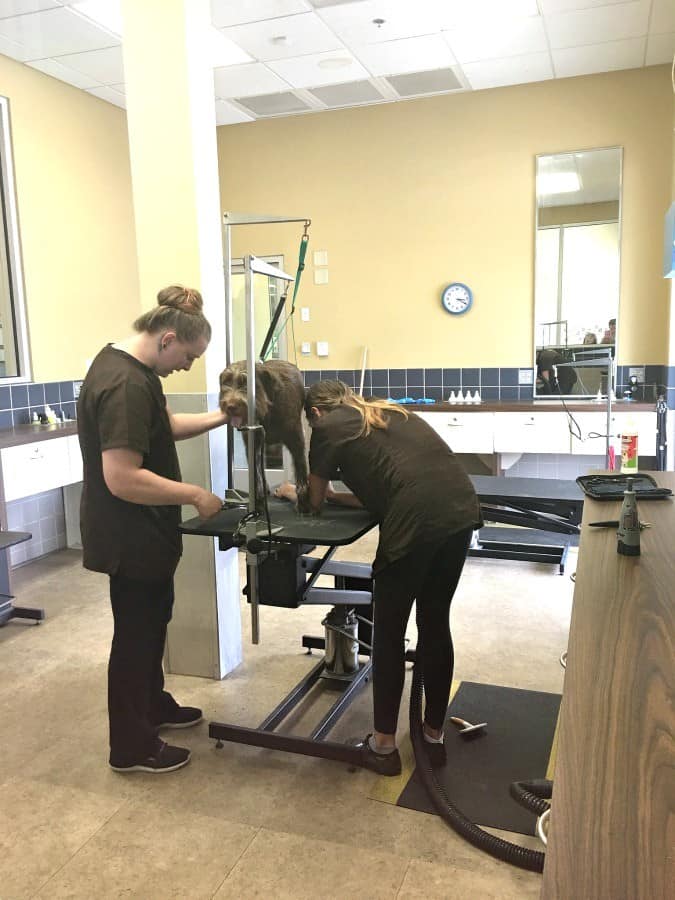 We opted for the Full Service Bath plus the Pick 3 Spa Package. The girls were dying for Brownie to have a Blueberry facial (ok, ok, I was too)! We also chose the paw-lish and the nail buffing for our other 2 options. They were (sadly) out of bows so Brownie came out smelling and looking fabulous in a pretty blue bandana. We even had her beard trimmed and the Stylists evened out the hair above her eyes where I had tried to trim a while back (and did not succeed in a straight cut). Petco accepts walk-ins (which we did, as we weren't able to get in soon enough with our closer location) for á la carte services for a wide range of pet-grooming needs such as nail trimming, ear cleaning, and teeth brushing, among many others. You can read all about their offerings here.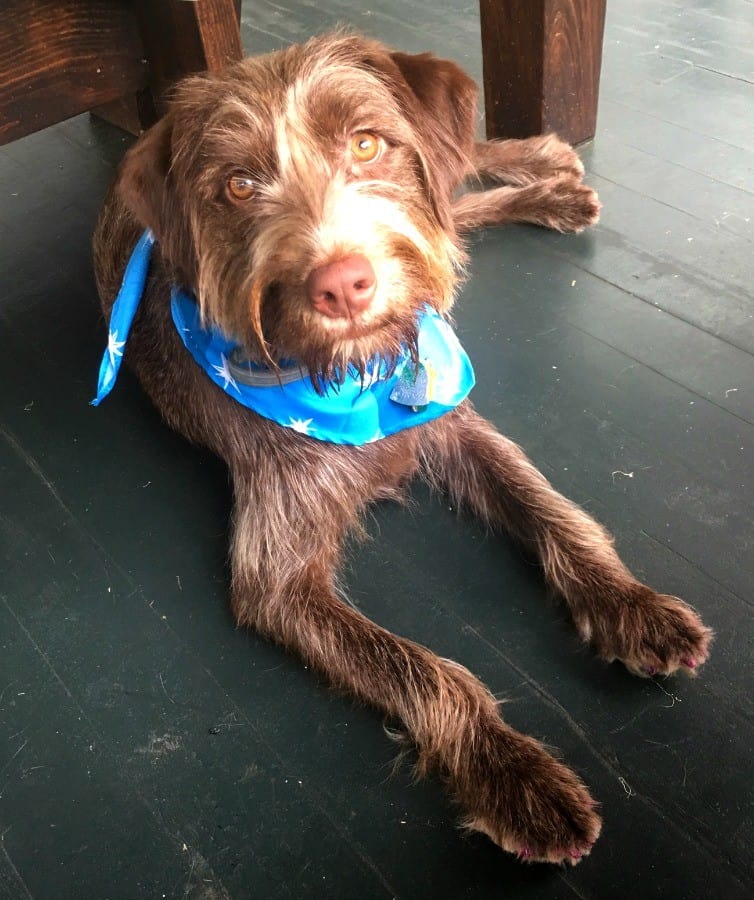 If only we could keep her little beard dry, but every time she drinks water…it's soaked.  It's definitely making LESS mess on our floors since she's had her trim!! Doesn't she look fabulous?
Have you tried Petco grooming? Do you bring your dogs to get groomed? We're already planning our next appointment with our stylists!
Enter to win a $50 Petco Gift Card!
This blog post is part of a paid Megan Media and Petco Grooming blogging program. The opinions and ideas expressed here are my own.