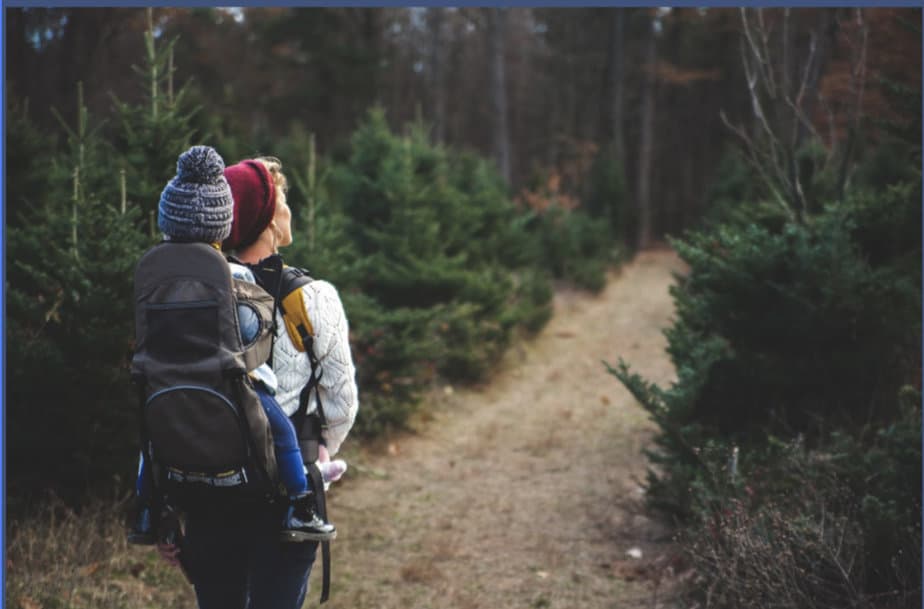 exels
Maybe you're tired of battling the crowds at the airport or getting sunburned while lying on the beach. In this case, consider gathering your loved ones and heading out on a camping trip. 
There are many benefits that come with camping regularly such as having quality family time and learning about the environment and taking in all nature has to offer. If you're ready to get started tackling the logistics and details, then be glad to know that you can plan the perfect family camping adventure with these tips.
Start Preparing Early
It's in your best interest to start preparing for your camping trip as early as possible. You'll want to schedule time off from work and clear your family schedule. It's also important that you decide if you'll be bringing your pet and, if not, who will care for them while you're away. Determine how far you ultimately want to travel and what possible locations look the most appealing to you. Some campsites book up fast so it's important that you plan ahead and secure your spot as soon as you know where you want to go. This is also a good time to choose your family's camping style and transportation such as reserving a camper or RV to drive and sleep in.
Secure the Right Gear & Equipment
Get organized by making a packing list and figuring out all you'll need to have with you on your trip. This is a good time to go through the items you own and determine what you may need to purchase yet. Secure the right gear and equipment such as tents, warm clothing, flashlights, and backpacks. Also, look into getting a generator for camping if you want to be able to charge your devices or light up your campsite when evening arrives. Many of these devices can be quite easy to use, and you'll be glad you have it with you on your trip when you want to power up and use your small appliances or run the air conditioner.
Get the Kids Involved
Your end goal is to plan the perfect family camping trip. Therefore, it makes sense that you should get the kids involved in the process. Sit down as a family and discuss where you'll be going and the different ways to spend your time at your campsite. Let them share ideas with you about what they're looking forward to and any questions they have. You can also work together to gather and pack up an activities and games bag and plan for any types of kids snacks you want to bring. There may also be responsibilities you can assign to them as you prepare for your trip and that they can be in charge of once you arrive. 
Think about What Activities to Do
It's in your best interest to have a loose itinerary and an idea about how you want to spend your days and time camping. Research possible attractions or activities you can do in the area and then make sure you pack the appropriate gear and items. For example, you may need your swimsuits, binoculars, or hiking equipment and shoes. While you don't need to have every minute planned out, you should be prepared for making time for what you want to do. What is feasible or will be the most enjoyable for you and your family members will depend upon the campsite you end up at and your interests. 
Plan out A Menu
If you want to have a smooth and successful family camping trip then plan out a menu in advance. Think about what types of foods you'll want to eat and bring the right ingredients with you on your camping adventure. The good news is that there are plenty of meals and ideas to cook up over a small campfire. There may also be foods or meals that you wish to or can prepare at home before you depart. Also, think through what type of cooking equipment and camping essentials you'll need to bring and have plenty of non-perishable snacks packed. 
Map Out Your Stops
You can have the perfect family camping adventure when you plan out your route ahead of time. Figure out the distance you have to travel and then map out your stops along the way. There may be time to visit desired landmarks or other attractions during your trip. It's a great opportunity to have an enjoyable adventure on the road and make the most out of traveling in a camper or RV, which gives you the freedom to determine how your vacation will play out from start to finish. Also, bring a good camera with you so you can take plenty of pictures and look back on these memories in the future. Keep in mind that getting to the campsite is part of your vacation and can be a very enjoyable and scenic experience if you plan right. 
Always Put Safety First
The reality is that camping also comes with some risks and there's always the possibility for emergencies to pop up. You must put safety first and have a backup plan in place and a First-Aid kit with you. Know your route best you can, make sure your transportation has been inspected and that it's insured, and have plenty of maps and chargers with you. Also, pack water and snacks and warm clothing and blankets just in case you get lost or stranded. It might be wise to share your plans and itinerary with trusted friends or family so they know where you are and when to expect you home. Keep a close eye on your kids and teach them how to stay safe throughout your trip to avoid any accidents or incidents. 
Conclusion
Apply these tips from our contributor as you prepare for the perfect family camping adventure and head out to explore the great outdoors. There's a lot that goes into the planning and packing process, but remind yourself that your hard work will pay off and you'll have a much more enjoyable trip when you are well-prepared and organized. Most importantly, have fun and take pleasure in spending quality time with your loved ones and having a break away from your usual routine and to-do list.