This post talking about Planning for New Siding for Your Home is brought to you as part of our new#HouseExperts partnership with Sears. Opinions are my own.
A few weeks ago we showed how much of a difference that just painting our old aluminum siding made, but we realize it's definitely a short term fix. It looks great from the road, but if you get up close you can see the dents and dings (something that happens to aluminum siding), patched holes where the shutters came down and other blemishes.  The before and after is striking but long term one home improvement we are really looking at is replacing the siding.  Planning for New Siding for Your Home is a big home improvement project but one that is worth it in so many ways.  #HouseExperts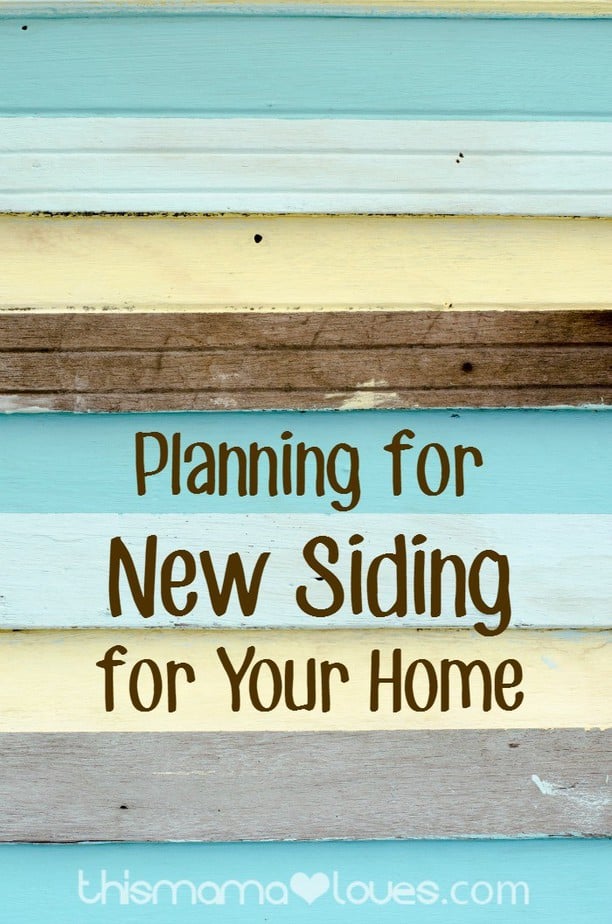 Planning for New Siding for Your Home #HouseExperts
There are a lot of benefits to redoing the siding on your house.  One of the first among them is updating the look and increasing curb appeal.  There are a lot of different styles to choose from with vinyl siding, from the traditional long plank to shake styles and different edge profiles.  Add in the different colors available and you can have a new, unique look for your house without it costing a fortune.  Of course there are options for siding in addition to vinyl as well such as fiber cement, real wood, stone, or brick.  You'll want to do your homework and decide which option is best for you and your style of home.  You can also schedule a consultation with a Sears expert to discuss siding options.  Sears Home Services has been around for more than 125 years!
You can see in this before and after picture just how much changing the color of our siding changed the curb appeal of our home, imagine what changing the actual siding will do!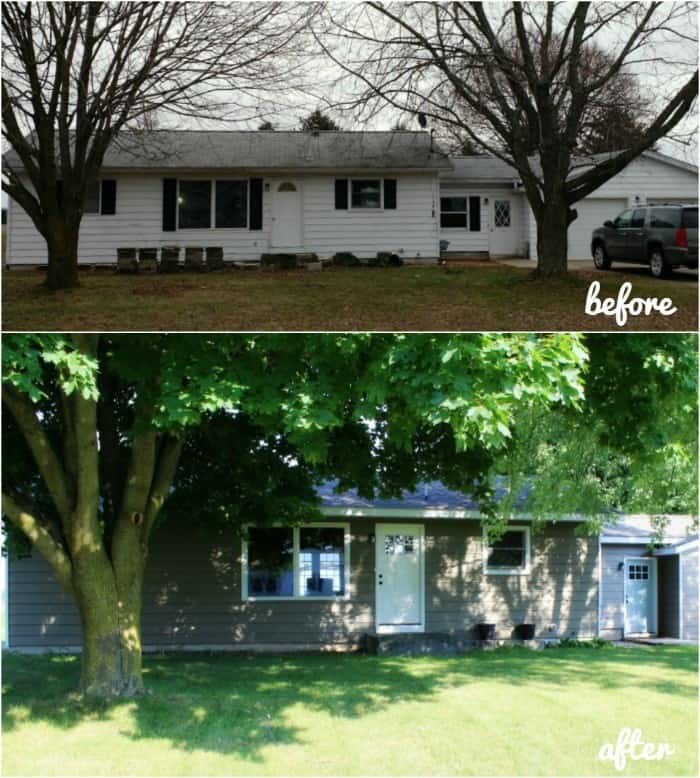 If you've got older siding on your house, you know that harsh weather can take its toll, to say nothing of stray baseballs.  Modern vinyl is much more durable than the older kinds, so much so that if weather damages your house, your siding is probably the least of your worries.
New siding can greatly increase the efficiency of your house. Insulated vinyl can have a good R-value (the measure of how insulating it is) and while your siding is off, you can easily add more insulation to the outside of your home.  This is also an ideal time to track down and seal off drafts in your house that cause you to lose heat in the winter and cool air in the summer.

The graphic above shows which home improvements best return your money back and high on that list is replacing the siding, so not only will it help our home look great and be more energy efficient, we will also get almost all the money we spend on the project back out of it when we decide to sell our home.  While we aren't necessarily planning to sell in the next few years, it isn't out of the question either.  When you figure in the money we will save on heating and cooling, it almost becomes a no-brainer home improvement that will pay for itself whether we sell or not.
With our roof replaced and the new entry doors, and the minor kitchen remodel done, the siding is definitely on our wish list.  Also on our wish list is new garage doors and remodeling the bathroom.   You can see those projects have a great return on investment also!