I recently returned from a quick trip to beautiful Wisconsin and the first ever on-site event at the Kimberly Clark headquarters.  Kimberly Clark is located in Neenah, Wisconsin and the great people at KC make Pull-Ups training pants as well as many other products we all know and love.  I was so fortunate to travel to Kimberly Clark and meet with the Pull-Ups team as well as other mom bloggers and the extremely knowledgeable Dr. Heather Wittenburg, developer of BabyShrink and mom of four.  I participated in this event on behalf of Mom Central Consulting for Pull-Ups Big Kid Academy.  In return for my participation, I received free samples and a promotional item. #PullUpsAcademy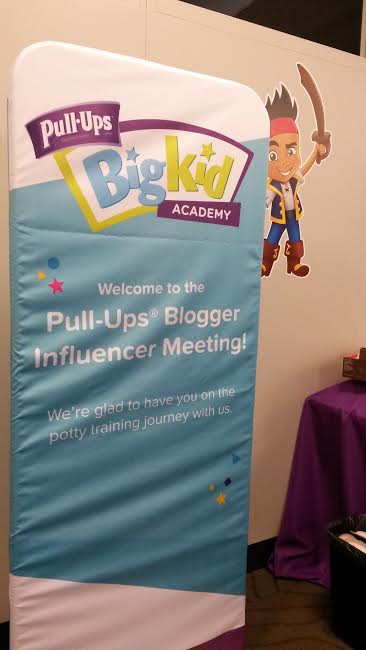 The other mom bloggers, the Pull-Ups team, and Dr. Heather were a wealth of information and we all spent a lot of time talking about kids, potty training, and being moms in general.  We learned and talked about signs of potty training readiness, different potty training personalities, tips for successful potty training, and products for making potty training easier.  Here is a photo of our group after getting a behind the scenes look at Pull-Ups.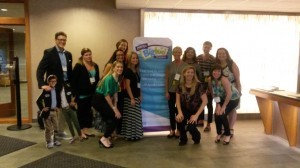 I have 5 little ones, 2 of which are big kids and mastered the potty training thing years ago.  Two of the three little boys are now at the age where we are ready to tackle the potty training process again.  We've determined that they are physically ready and emotionally ready (or independent) and we've stocked up on the right gear to get started.
I learned some really great tips and ideas during my visit to Pull-Ups and I'm not only excited to share them with you all now, I'm excited to have some of my potty training mom friends over for a play date soon and share these thoughts with them as well!
Potty Training Is As Unique As Your Child
Potty training is a unique experience with every child, one that is as different as their personality.  While there are some basics that work or apply to every child, it is never exactly the same from one to the next.  Potty training might happen quick for one child and take months for another.
Give Your Child The Right Tools Feel Confident
Potty training is a huge milestone in your child's life, one of the biggest but it isn't the only big change happening to your toddler.  They learn and experience so many new things every day and sometimes this can be really scary.  Stock up on all the things you and your toddler need to make this a fun and exciting experience that will help them feel secure.
A potty seat that's just the right size or designed with one of their favorite characters is a great thing to invest in.  If your toddler has to go potty on a grown up size toilet it may be a scary and intimidating experience.  A potty chair that made just for them will make them feel safe and their favorite characters will give them something familiar to associate with.
While a potty chair that's designed for them is important, it isn't the only important item for helping the feel secure during this new adventure.  Accidents will happen and while some children won't seem to be at all upset by and accident, others will feel frustration and fear from the experience of having wet or messy pants.  Pull-Ups has a great line of training pants that help your child feel like a big kid but protect them from embarrassing accidents.  The Pull-Ups training pants are designed specifically for boys and girls with extra protection in just the right spots for your little man or little miss.  They off glow in the dark pants for night time training and a cool alert product that helps your child be more aware and uncomfortable when an accident has happened.  Again, the Pull-Ups products are designed with many familiar characters your children know and love.  They'll be excited to put on their new big boy/girl pants!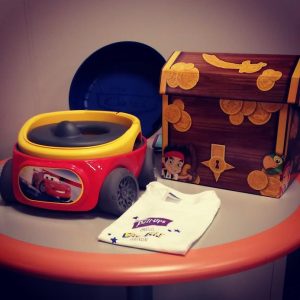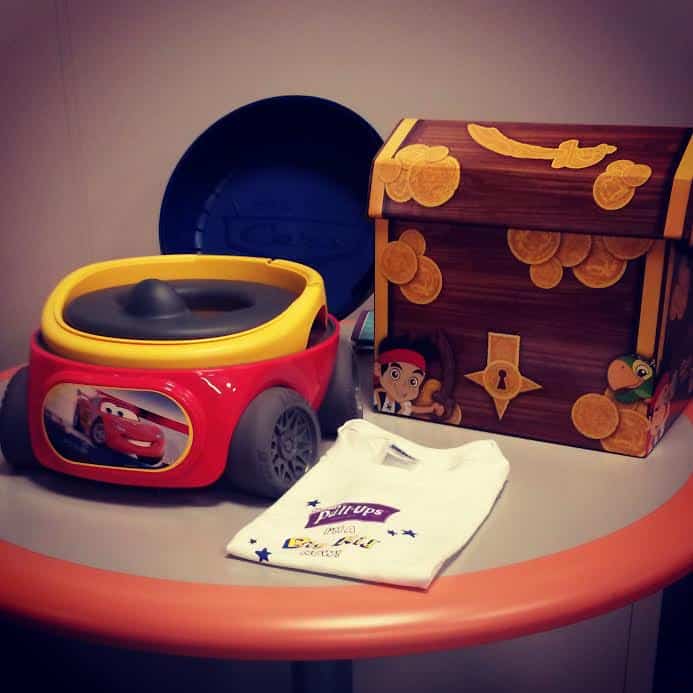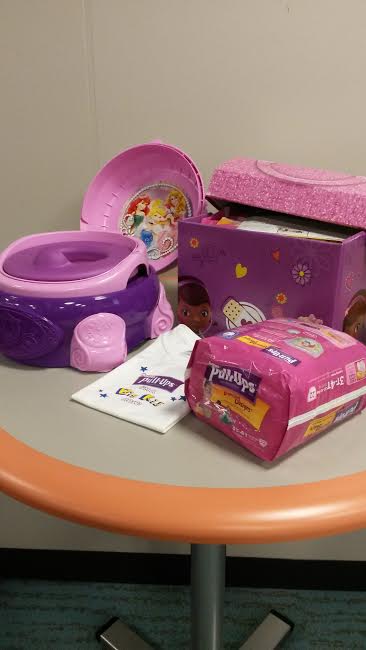 Tips For Potty Training Success
Don't start potty training unless your toddler is showing signs of readiness and you are ready.  Remember that potty training isn't convenient and it isn't easy.  It takes a lot of effort and time on your part.  When you decide you're ready to start training be prepared for frustration and accidents.  That means having someone to turn to with questions or websites to turn to for ideas.  It also means being prepared for accidents when you're away from home.  Put together a "potty pouch" and fill it with a change of clothes, an extra Pull-Up, wipes, and other things you may need in the event of an accident.  You and your toddler will both be happy that an accident can be handled without a lot of extra stress.
Rewarding your child for success and for trying can be an effective way to help your child get the hang of potty training.  Whether rewards are in the form of a little treat, a special prize, or great big hugs and high fives.  Research shows rewards are a big part of successful training.
Build body awareness with your child.  Help them learn to connect how their body feels inside when they have to go potty.  Teach them to place a hand on their belly and think about what they might be feeling inside when it's time to go.  Getting them to listen to their body helps them become better planners and makes getting to the potty without an accident more likely.
Make it fun!  My husband always tells me that no matter how old a boy is, farts are always funny.  I'm not sure how I feel about this but the fact is that potty training needs to be fun and funny.  It will make the experience better for everyone.  Tell some jokes and have fun activities for your child to do when they potty.  Speaking of activities for your child to do….
The "Time To Potty" App & Big Kid Academy 
There  is now an app for just about everything and potty training is no exception.  The Pull-Ups Time To Potty app is a great tool for moms and dads and a fun tool for your toddler.  The app allows you to customize information about your child (or children) and lets you set a timer that will remind you to have your child use the potty at regular intervals.  When your child is successful, whether that means having dry pants when it's "time to potty" or successful at using the potty, they unlock a fun activity on your phone or tablet as a reward.  The activities feature familiar characters your child will be excited to see.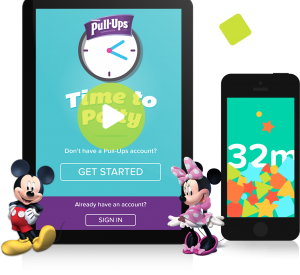 The Big Kid Academy is a great tool filled with information on products, tips and advice, activities for parents and toddlers, and special offers.  Speaking of the Big Kid Academy, have you seen the advertising for this?  Big boys and big girls are excited to show toddlers and newly potty training kids the ropes of becoming a big kid.  I LOVE this.  My 8 and 10 year old get so excited when it's time to help their little brothers go potty.  They are so encouraging and this makes the experience fun, exciting, and will help our little guys be successful.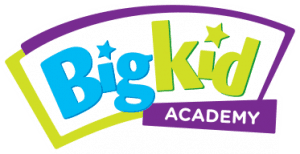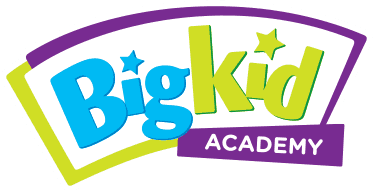 Remember when potty training that doing it right vs. doing it fast is what's most important!
Follow Pull-Ups
on Pinterest http://www.pinterest.com/pull_ups/
on Facebook https://www.facebook.com/pull-ups
on twitter https://twitter.com/PullUpsBigKid
#PullUpsAcademy