We all love our dear ones. Be it family or friends – we want them to be in the best of their health and have a long life. Life insurance is something one should consider to arrange a measure of security for loved ones.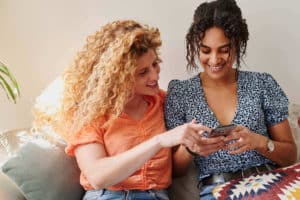 Reasons to Get Life Insurance
Let's first look at the types of life insurance policies, whereas, it's equally important to know how much is life insurance in terms of costs.
Depending on your needs, you need to consider the types of insurance that you can get. Understanding these types is essential to take the maximum benefit.
Types of Life Insurance
Generally, life insurance policies fall under two major categories. However, the two main categories have various versions. Let's explore the two categories.
Term Life Insurance
Term life insurance policy is designed in such a way as to cover a fixed term limit. As the name suggests, this insurance is time-bound.
An insurance seeker may purchase a ten, twenty, or thirty years insurance policy for life.
Permanent life Insurance
This kind of policy is meant to continue and it stays throughout the rest of the insured's life. This policy terminates only when the policyholder seizes to pay premiums or surrender the policy plan. A permanent life insurance policy costs more than a term policy.
Benefits of Life Insurance
Other types of insurance have their own benefits, but having life insurance for your loved ones or for yourself pays back in terms of special benefits. We will now discuss the chief benefits that life insurance brings with it.
Complete Coverage for Illnesses
In order for you to adjust your coverage amount, you can get endorsements from your insurance provider company. These endorsements add up to your policy to benefit you in the form of adjusted coverages.
Such endorsements give you the advantageous opportunity of access to a portion or all of the death benefit if there is a certain type of emergency.
These situations can be, for example, a sort of terminal illness that has left you with just 12 months to live. In such a situation, you can access your insurance amount before your death – during your lifetime.
Complement Your Retirement Savings
Apart from the death benefits that are yielded by life insurance, if universal insurance is purchased – this will also accumulate into cash value.
Over time, this cash value continues to beef up. This accumulated cash value can then be used to cover certain costs. For example, the expenses of buying a car or making a down payment on a property being purchased. This option can be accessed while you are spending your retirement years.
Saving Plan
These are the type of life insurance plans in which you get to merge the benefits of a life insurance cover and investment.
It's an attractive and practical advantage in terms of that at hand, you secure yourself and your family, and on the other hand, you build a form of corpus through which your financial plans in different phases of life can be aptly met.
Some life insurance plans are there using which you can create a regularly flowing stream of income. And this income stream comes in as long as your policy duration is going on.
Loan Acquiring
While under a life insurance policy, you get the benefit of getting a policy loan in case you are facing circumstances that have pushed you to seek a loan.
The amount of the loan can be accessed in terms of a percentage formula of the cash value. Depending on the policy provisions, the loan can be acquired accordingly.
Tax-Free Payouts
If a person has a life insurance policy and they are no more while the insurance coverage is still in effect. Then the beneficiaries of the deceased will receive a lump sum amount as a death benefit.
The thing with this insurance is that its payouts will not be taken as an income for tax purposes. Also, the beneficiaries of the deceased will not have to show a report of the fiscal benefit at the time of filing tax returns.
Dependents Can be Worry-Free About All Living Expenses
If you ask seasoned professionals who are experts at assessing insurance benefits – they will suggest you go for life insurance that is about seven to ten times your annual income.
The benefit of doing so is that if you have a policy or policies accumulatively that big, then the ones depending on your for financial aid will not have to worry about living costs. Their expenses will be easily catered to and other major costs will also be covered.
For instance, life insurance of 7 – 10 times your annual income can save your children from getting student loans from banks. The amount of an insurance policy can alone cover all the costs to be incurred on your child's college education.
If you're wondering about reasons to get life insurance, these tips and guidelines will help to guide you as you're making decisions about the future! Disclaimer: you should always consult with a professional!