When it's Mother's Day weekend, and your mom isn't here anymore, it can be a lot of emotions brought to the surface. Especially if you are faltering, and missing your mom, and the best advice from mom is exactly what you need…like me.
Best Advice from Mom
Our friends at Dunkin asked me to share some of the best advice from mom I can remember- in honor of Mother's Day weekend- in partnership with them. I did intend to do that, but somehow managed to write a whole post about the worst advice she gave. But keep reading, because it turns out to be ok by the end. Maybe make a cup of coffee to sip while you read this.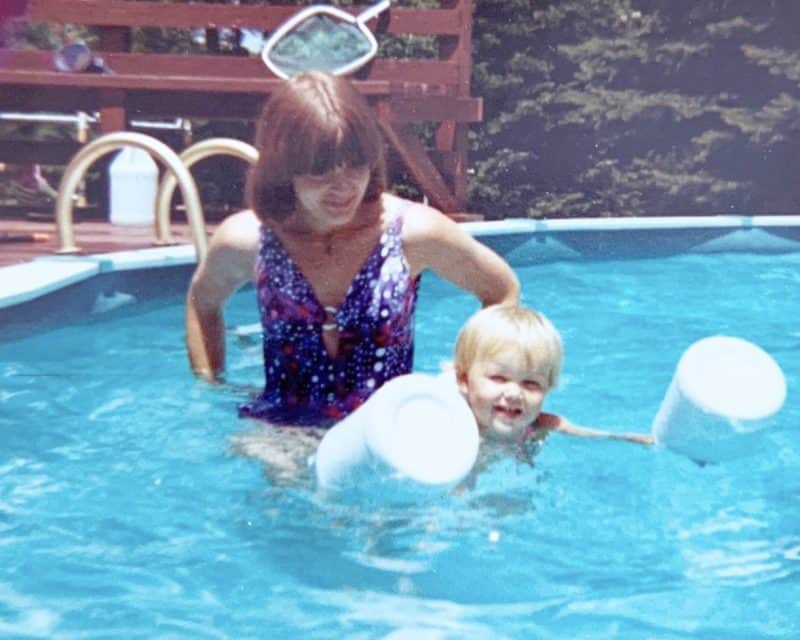 Do as I say, not as I do
My mom loathed having her picture taken. 66 years of her very full life and I only have a handful.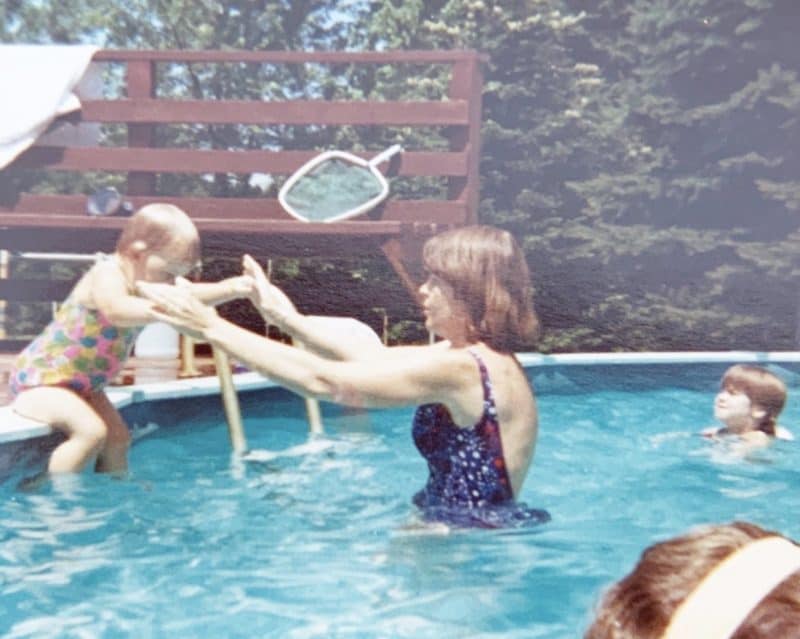 I was searching for photos to go along with this best advice from mom for our friends at Dunkin when my oldest snapped this shot and at first, I hated it. I look gross, I thought. I am in stay home all day clothes, and so on.
But then something nudged my heart to look again. A mama, looking at her family memories in photos. A curious daughter on her lap asking questions and enjoying hearing the stories behind each photo. Or just a name, or a joke about the way we looked in the 70's.
And a son, intrigued enough by the conversation to put down the Xbox controller and look along with them.
Shared moments. Shared memories. Family. Love. A moment captured.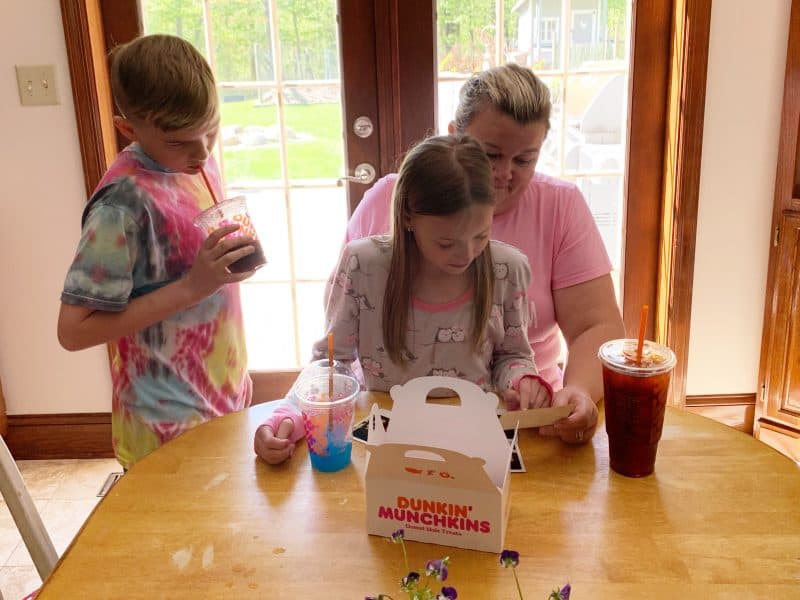 Isn't that what Mother's Day is all about? Isn't this the very thing we Mother's want to cherish? These MOMENTS? Snapshots in time?
See through their eyes
I may not love the way I look in this photo, but I've fallen in love with it. It's not perfect but it's a moment with two of my children, thoughtfully captured by my third.
For the love of coffee
It's not a surprise to me that shared moments in my family have coffee involved. My mom took her coffee very seriously (and her cigarettes too, sadly).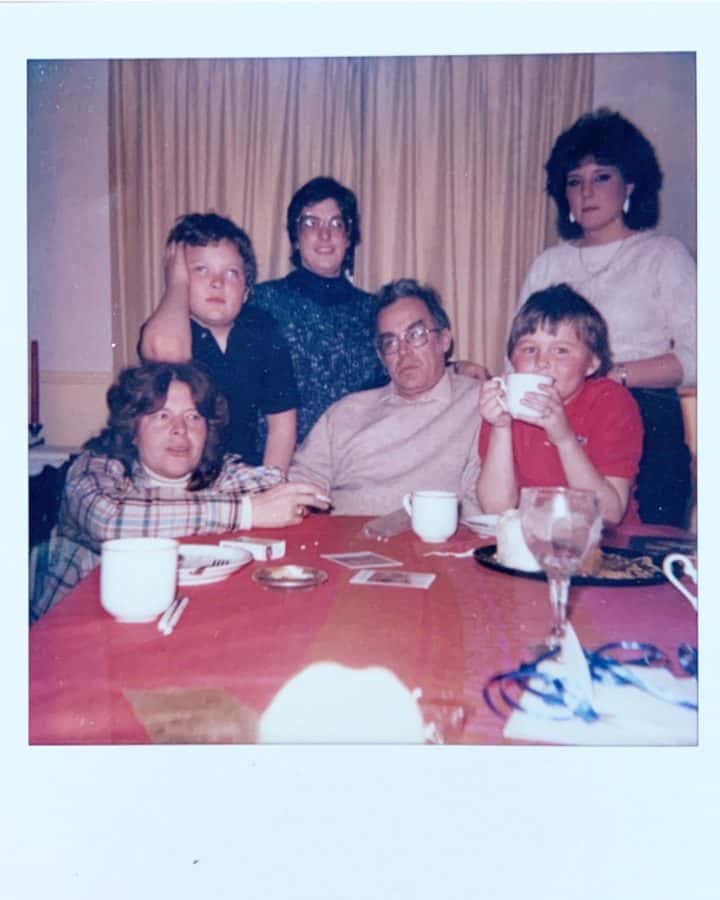 Treasured Memories
My most favorite time of the year was early Christmas morning when she'd let me go down to the kitchen with her and sit begging her to open my stocking or JUST ONE PRESENT while she put monkey bread in the oven and brewed a pot of coffee. Not until the coffee's ready was always the answer. On Christmas or any other morning. I'd give anything for one more of those mornings, or a photo of one.
Now, decades later, I am the same. Not until I have my coffee. Let's talk over coffee. We make a lot of baked goods with coffee as an ingredient. Coffee is great!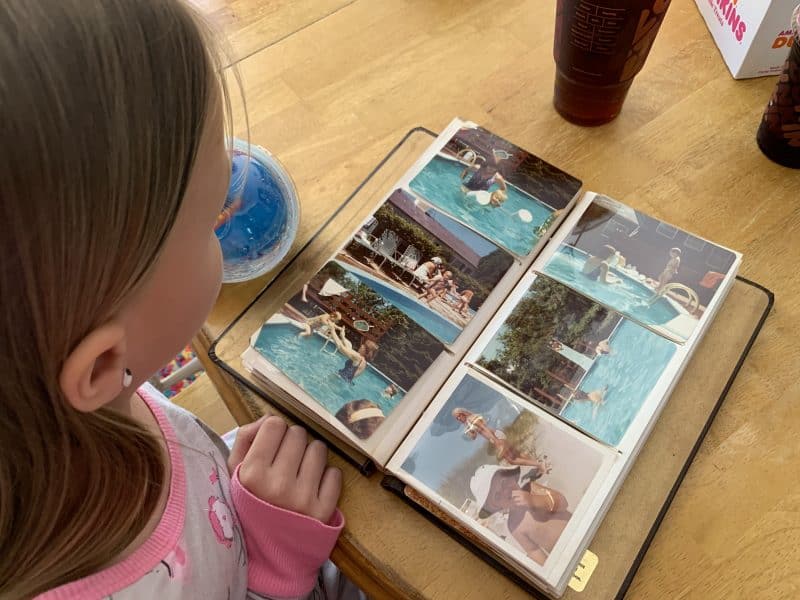 A child's grief
This is my sweet 9 year old who was born 13 days after my mom died. She won't ever meet her grandma and she has only seen a handful of photos of her. It makes her sad.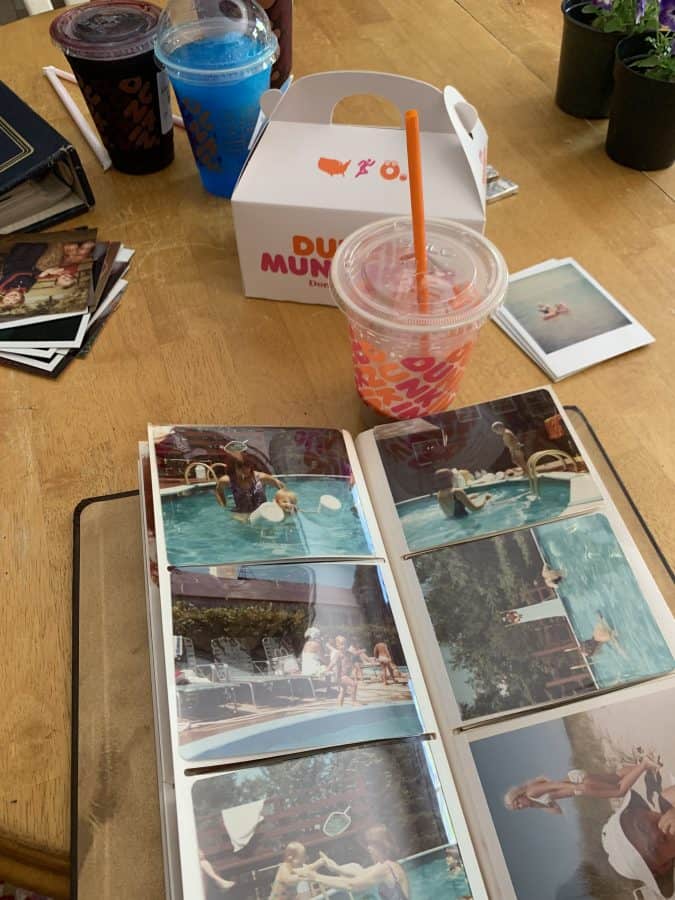 Listen, friends. Put the pot on. Or stop and grab a Box o' Joe from your local Dunkin. Pick up a coffee for your favorite mom – your own mom, a member of your mom tribe, a sister, a daughter, and share a moment. Create a memory. Take the picture. Bake a coffee cake to go with fresh coffee.
A mom's best advice
My mother gave me some great advice throughout my life. Some I embraced as she shared it. Some, I fought with all my might against. Some, I'm appreciating more every day, even now. But somehow, some way, this Mother's Day weekend, I am oddly focused on the worst advice my mother ever gave me was her example of not being in photos.
I turned 45 yesterday. I've followed her example for too long. I can't go back and get more photos with her. I cannot capture the moments like my teen did today. But I can learn from my mistakes and do better, be better.
Which is is something else my mom always taught me.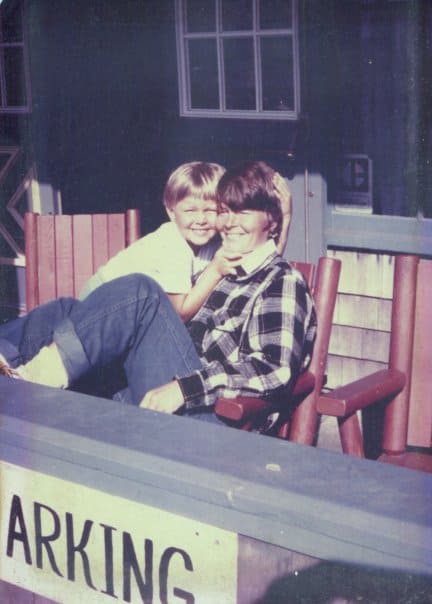 Happy Mother's Day
Happy Mother's Day, friends. May your moms advice or example be a blessing more often than not. May your coffee be hot and the door always open.
Much love to you all.