Studying abroad has a lot of privileges. You can gain first-hand experience of culture and society that you only heard of. Studying architecture abroad means you can look at your favorite architectural designs with your eyes, study them in detail and experience the culture such designs have by living in the community. The reason why most people prefer studying art and design abroad is to learn the specificities with greater detail and authenticity. However, one of the greatest limitations of studying abroad for many deserving students is a lack of finances.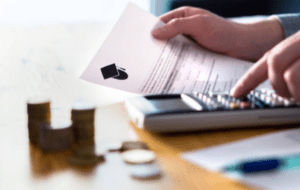 Expenses to Expect from Your Architectural Degree from Abroad
Financial constraints should not stop you from studying abroad. Here is what you should expect when getting your architectural degree from abroad.
Estimating The Total Cost
Before you start looking for loans or selling your belongings to gather funds for your international degree, make sure you make a rough estimate of the total costs expected. You should know what to expect when you go abroad. Therefore, we have prepared for you a list of expenses that you would have when studying abroad.
Accommodation
Finding a suitable living space in a foreign land can be expensive. If your university offers an on-campus residential area, then you might avoid several additional costs of living and pay for a hostel room rent. However, if you cannot find a hostel room, you will have to look for a room or an apartment in the city. Rents depend on the type of locality, and the condition of the apartment. Therefore, you should be prepared for the basic cost of living.
Food And Clothing
When you are going for an architectural degree abroad, you will be living in the country for at least two years. During this time, you need food and clothing. You can take your clothes from home to avoid expenses at the start, however, you will need money to feed yourself. Make sure you have enough to buy food until you find a permanent funding solution.
Tuition Fee
Tuition fee is the most obvious expense you will have to manage when studying abroad. Unless you have a fully-funded scholarship program, you will have to find a way to pay for your tuition fee. Most universities offer great programs for college scholarships, however, if you fail to get a scholarship, you should have a second option available.
Additional School Expenses
Architectural schools require additional expenses. You will need a laptop to do all your work. You might need to buy books, sketchbooks, sketching pencils, and other materials required for the degree such as material needed to make models. Architectural degrees can get expensive because of these additional expenses.
Traveling Cost
If you are not living on-campus, you will have to travel to your architectural school daily. While most countries offer cheap public transport, and you can get a discount on a student car, however, these small expenses regularly add up to become large sums. Keep in mind the expenses you will have to bear on field trips.
Cost Of Fun
If you are going to study abroad then you would want to make a strong architecture portfolio for your future use. To do so, you will have to visit places. Tourism is not cheap. If you want to see all your favorite architectural and historic sites in the country you are living in, you will need to have funds. Fun is not cheap when you are living abroad. Therefore, you should have enough in your pocket to fund your fun times.
How To Finance These Expenses?
Do not be overwhelmed by the list of expenses you will have to face when studying abroad. If you want to study abroad, then you should prepare yourself for some hard work and dedication. If you do not belong to a family that has a financially strong background, it does not mean you can not study architecture at your favorite university. Here is how you can finance your architectural degree from abroad.
Apply for Architectural Scholarship Programs

Find yourself a part-time job that can help you bear the expense of living

Look for organizations that offer

student loans

at lower interest rates.

If you have very poor financial conditions and by no means fund your degree, you can apply for a student grant.
Scholarship programs are by far the most popular means of funding an international degree. However, a scholarship will only cover your tuition fee, or in some cases, provide you accommodation. You will have to bear the rest of the expenses yourself. Therefore, you will have to get yourself a part-time job. When choosing a country to apply for an architectural degree, consider the one that encourages foreign students. Such countries have bigger scholarship programs and they are more than happy to accommodate foreign students.