I can't even believe I'm writing this- but Valentine's Day will be here before we know it. If you are like me…no matter how much you plan ahead, the final days leading up to the day will fly and you'll be caught in need of a something to send someplace with a kid or 3, and no time to make anything from scratch. These Rice Krispies Valentine Hearts are super quick to make (you could do them from scratch, if you have the time) and oh so much of a time saver!

Rice Krispies Valentine Hearts
Ingredients
1 8 ct package of Kellogg's Rice Krispies Treats
12 oz package of Wilton dark chocolate candy melts
Valentine sprinkles
small heart shaped cookie cutter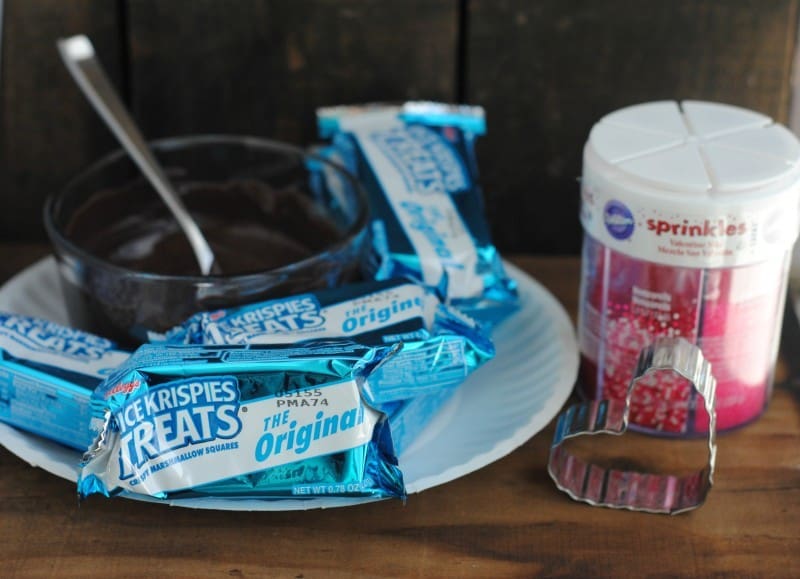 Directions –
#1. Open each Rice Krispie Treat and discard the wrappers.
#2. Use the small heart shaped cookie cutter to cut each treat into a small heart shape and set aside.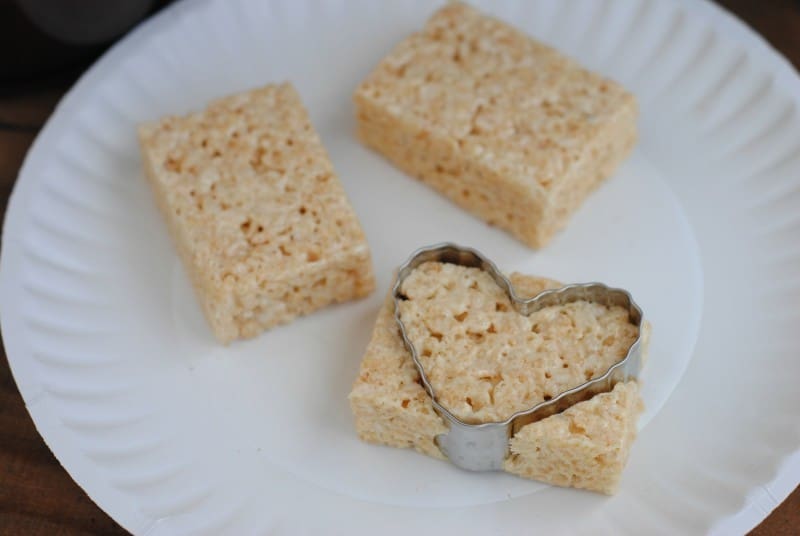 #3. Pour the candy melts into a small microwave safe dish. Heat in 30 second increments, stirring every 30 seconds until melted. Allow to cool a few minutes before dipping the hearts.
#4. Line a baking sheet with foil or parchment paper and dip each heart one at a time in the dark chocolate covering half. Lay the heart on the baking sheet and immediately sprinkle with Valentine sprinkles.
#5. Repeat with the other Rice Krispie Hearts.
*Makes 8 servings. 1 heart = 1 serving.
For more Valentine's Day ideas, visit a few of my favorite bloggers:
[mpprecipe-recipe:686]