I grew up in a family of 6 kids; 3 girls and 3 boys. We lived in a huge farm house and it was always filled with lots of loving and laughter. With 4 guys in the house, to say we watched a lot of football would be an understatement. My brothers and dad were huge Ohio State and Cleveland Browns fans. My mom would prep for those football game days almost as if it were a holiday like Thanksgiving or Christmas. She would clean, cook and cater to the guys' needs as well as the other men who would come over to watch the big game. I swear, Super Bowl was like one of the biggest deals in our house! We had a few Super Bowl traditions I wanted to share with you!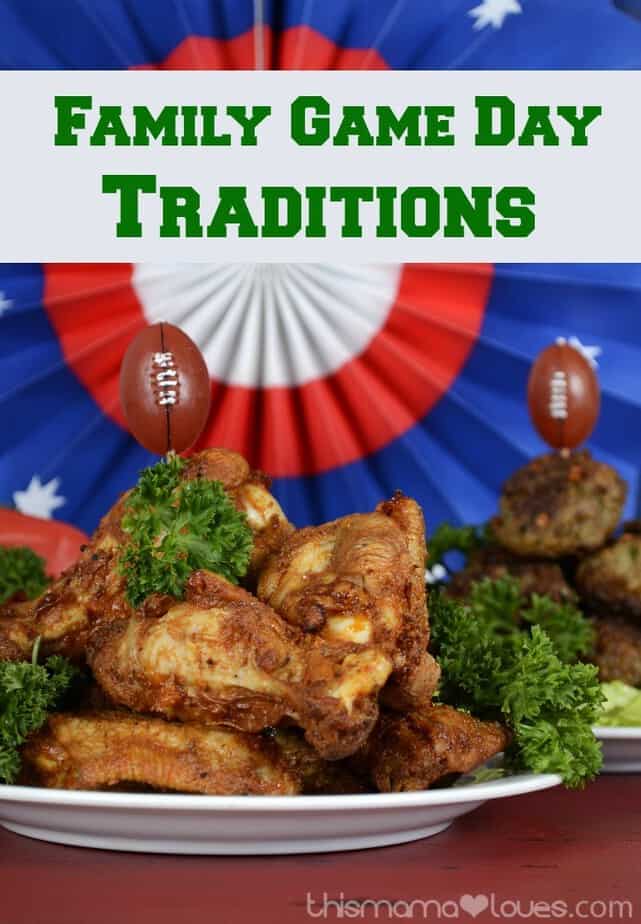 Apparel: On game day, not one of us walked around without wearing some sort of sports apparel. The guys had on their team jersey and hats, while my sisters and I would wear their hand me downs that were too small for them anymore. My mom, who always be dressed to the "T", had her make up on and was ever so polished, even had on her team shirt!
Decorations: This was my sister's and my favorite part of the game day preparations. Mom would go to the party store and get plates and napkins for the Super Bowl as well as balloons and streamers and other decorations. We would spend the entire morning covering the lower part of the house with Super Bowl decorations.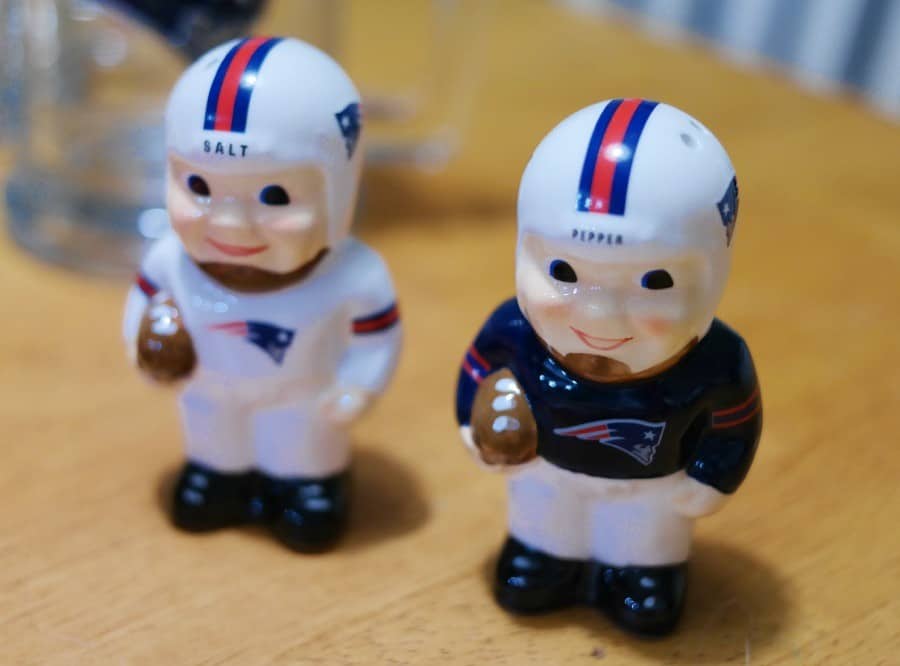 Food and Drink: My dad was a huge soda drinker, so mom would have a ton of bottles on ice as well as several other beverages available. The guys loved wings, so mom would make a few varieties to suit everyone's taste. Dad loved his super hot, while the kids preferred them more on the mild side. Mom also made a sticky Asian wing that was always a huge hit. Mom also had plenty of nuts, chips, sandwiches, brownies, cookies and a ton of other goodies.
Now that I am a mom, I have adopted several of my family game day traditions for the Super Bowl for my family. The teams have changed (Go Titans and Patriots), but the enthusiasm has not. Even my daughter, who is not a huge football fan, gets excited about prepping for Super Bowl game day. She really gets into the spirit, helping me in the kitchen, wearing her Titans team tee and decorating with banners, streamers, football cups and paper plates and more. One tradition we cannot live without is shopping at Walmart for several of our P&G products.
 Game Day Traditions
Just like the family in the video below, we use a lot of P&G products to prep for our family game day. Just like mom, I want to look my best for our party guests, so I am sure to have my best face forward, using my Cover Girl Mascara.
We tend to go through a lot of Bounty paper towels, especially for those messy wings! And one thing you can count on is at least one fumble that has that wing sauce all over someone's jersey. No worries! With Tide, those stains come right out! With so many people in and out of the restroom, we are also sure to stock up on plenty of Charmin toilet paper.
See how one family preps for the Super Bowl with their P&G products from Walmart!
What are your #GameDayTraditions for a successful Super Bowl Party?