I am trying to mix things up a bit, in the kitchen. Trying a few new flavors, new twists on family favorites. Just to see how things go.
 With growing season about to start and grilling season right behind it, I've decided I want to really take advantage of my herb garden and experiment with the herbs I grow and don't use near enough each year…. which is what inspired this Rosemary Thyme Herb Butter recipe.  Well, that desire is also fueled by the challenge from Finlandia to create something special with their amazing premium butter– a butter that is amazing as a stand alone.  But adding a few fresh herbs to it?  Oh, my goodness.  Butter on a whole new level.  It's just amazing.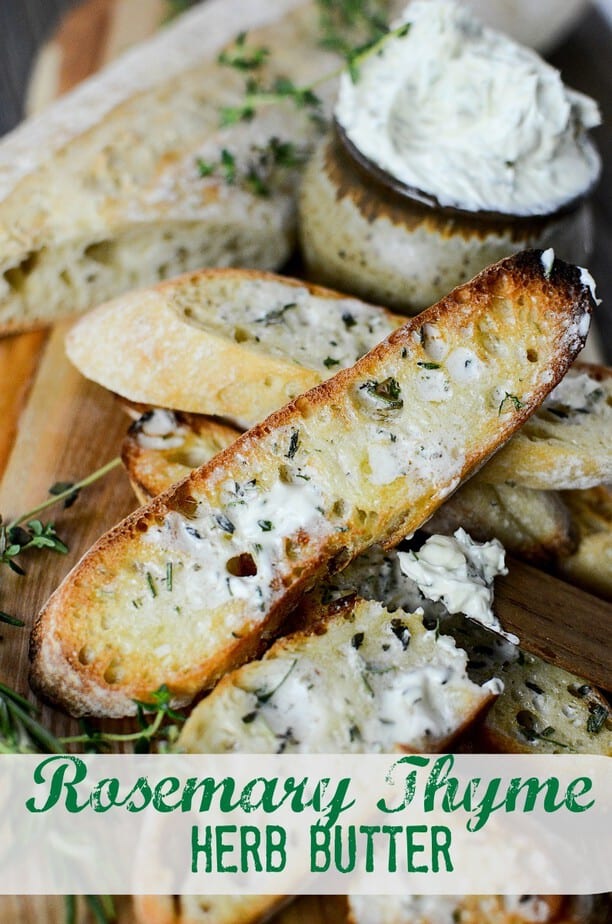 Rosemary Thyme Herb Butter
Ingredients
1 package  Premium butter
fresh Rosemary
fresh Thyme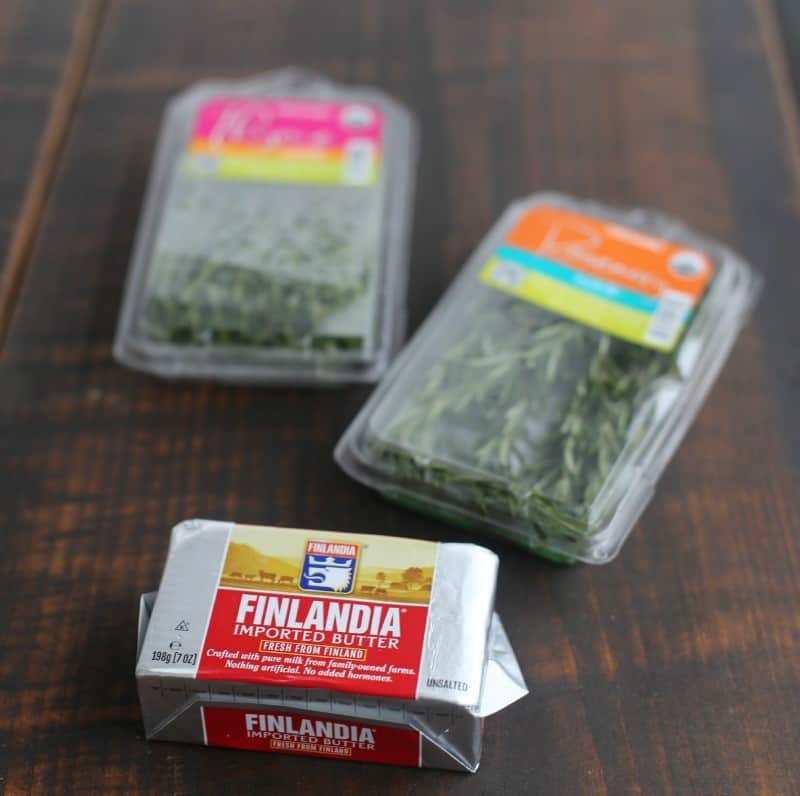 Directions
Let butter soften for at least 1 hour
Add rosemary and thyme to softened butter (I use my mixer)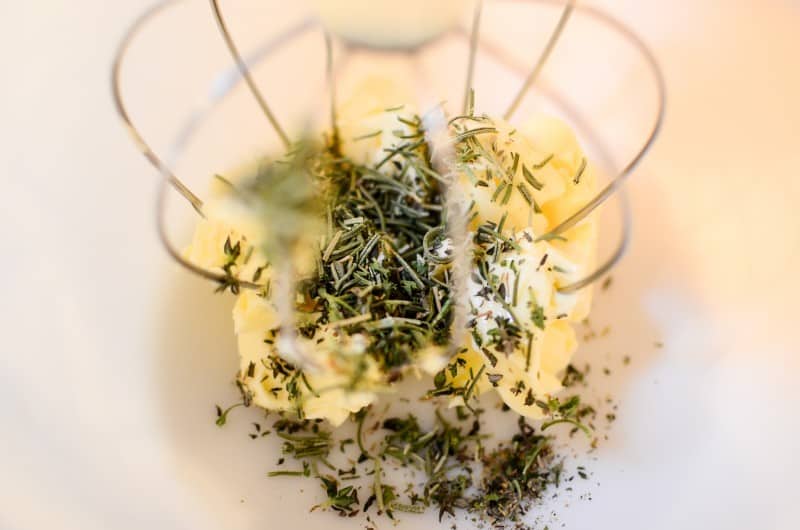 Add to container to let flavors combine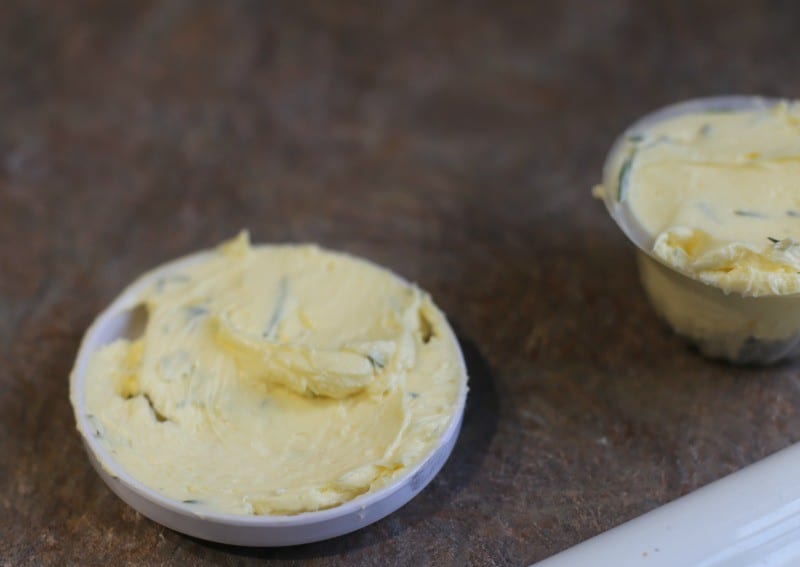 Let sit overnight (the flavor is so much better after a day!!)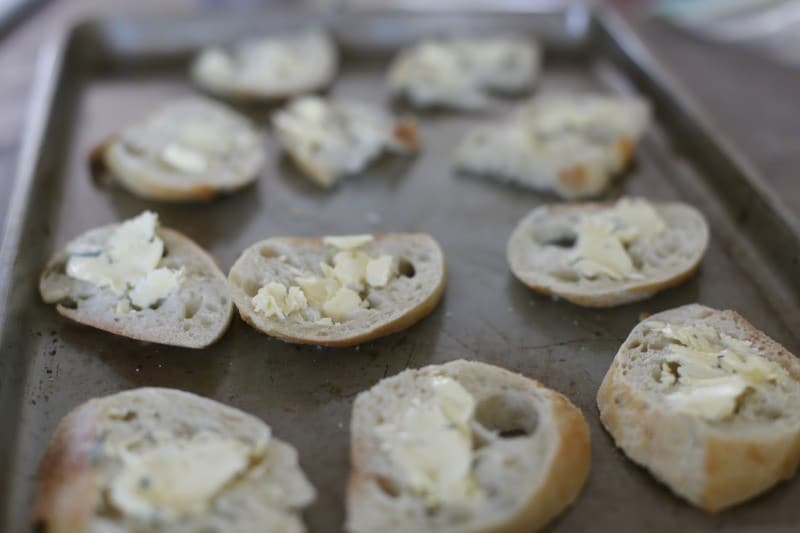 Serve on crostini as an appetizer, as a steak topping, potato topping, or on roasted veggies.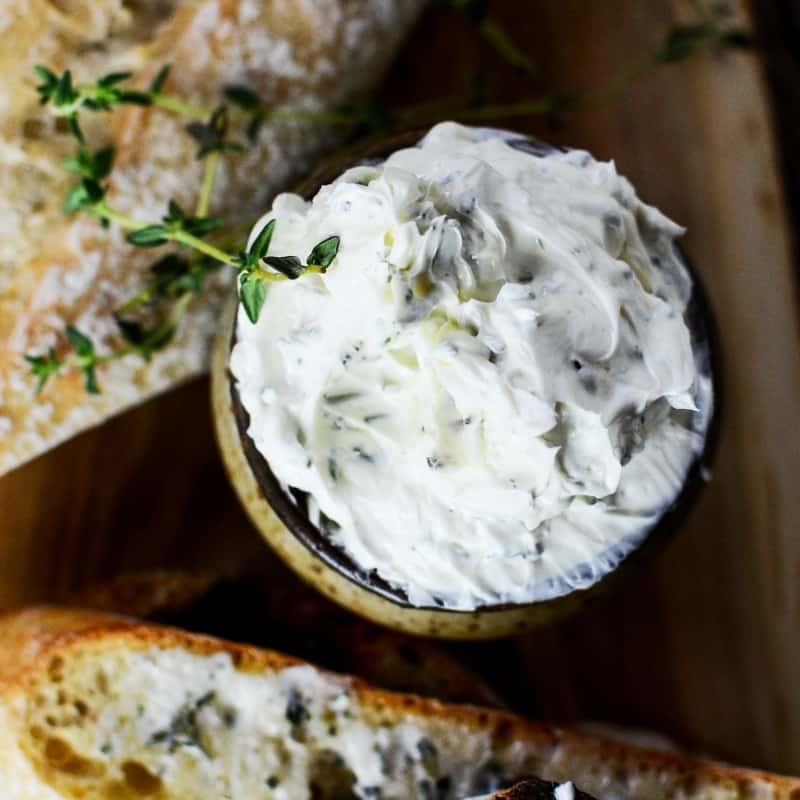 This will last up to 2 weeks in the fridge in a tightly sealed container. I don't make a big batch – we'll be bringing most of it to Easter dinner to share with my in laws. Yum!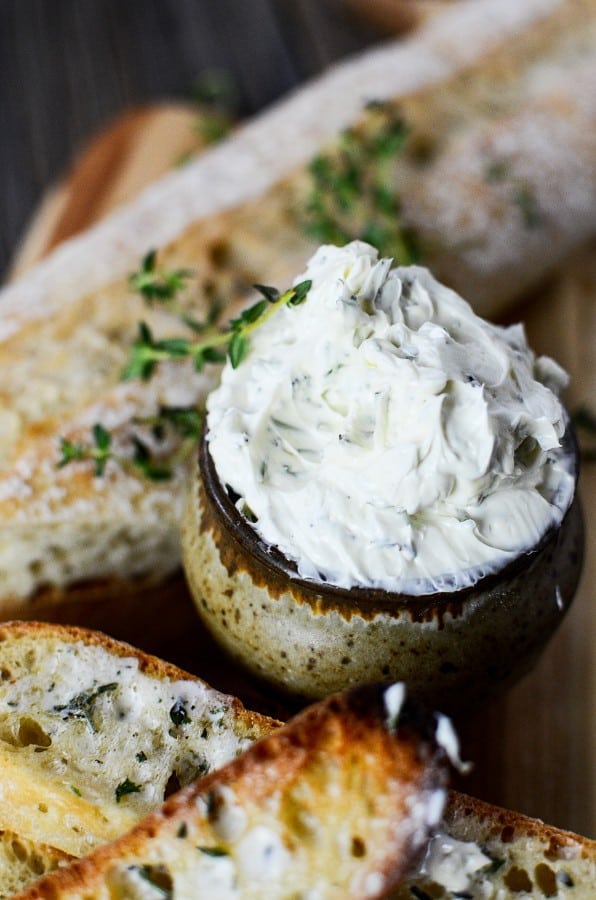 Finlandia Butter provides authentic flavor still made the old fashioned way. With Pure fresh milk from cows cared for on small Finnish family-owned farms. Nothing artificial. No added Hormones.
This creamy, delicious butter starts with the purest milk in Europe from small Finnish family-owned farms where the cows are treated humanely and not given rBST or any artificial hormones. The fresh milk is carefully churned and cooled to a perfect temperature that creates a delightfully creamy flavor and smooth texture.
Chosen by the most discriminating French chefs to create their famous baked goods and croissants, Finlandia Imported Butter is the ultimate butter for baking, cooking and especially, eating!
Rosemary Thyme Herb Butter
Author:
Ingredients
1 package premium butter (Finlandia)
1 tbsp fresh Rosemary
1 tbsp fresh Thyme
Instructions
Soften butter at least 1 hour
Chop fresh herbs, add to butter (I use mixer)
Let sit overnight for best flavor
Serve atop crostini, fresh bread, steak, veggies, potatoes