One of my favorite things about the weeks between Thanksgiving and Christmas as a kid has always been the holiday specials on TV.  Each was on just once per year and NO ONE ever wanted to miss it.  I'm 40 years old and I still settle in to watch all of my holiday favorites from childhood, as well as more recent shows.  The difference now is that I watch them with my own kids and husband- my love for them has only grown through the years. It's a tradition, and one I embrace fully. One of my favorites, Rudolph the Red-Nosed Reindeer, airs Tuesday, December 9th at 8pm ET/PT on CBS. Rudolph teaches acceptance, diversity, respect to us every year.  Have you noticed?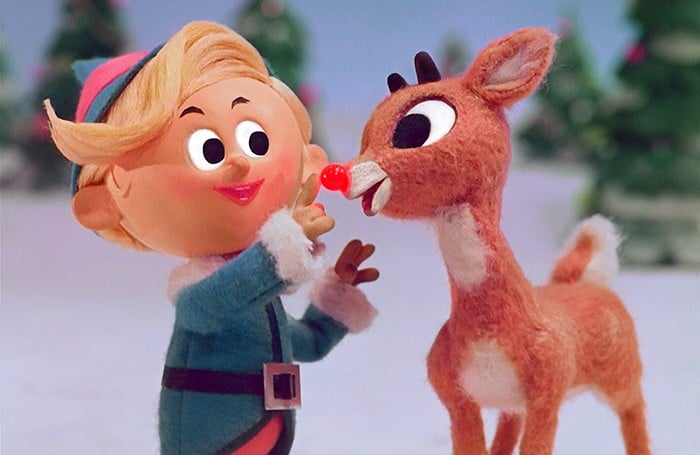 This year, we'll be watching together as a family, as we always do, but we're going to do something a little bit different- we're going to use Rudolph as an opportunity to spark conversation with the kids about acceptance, respect and diversity. We love Rudolph.  We actually made a Reindeer Trifle earlier this week that was inspired by Rudolph. He's a hero of Christmas.  He's a beloved, timeless character.
But…before he was adored and his luminous red nose saved the holidays, he was teased for being different from his peers—an issue that still exists today. In celebration of the 50th anniversary of Rudolph the Red-Nosed Reindeer on TV, parents can use this classic story as an opportunity to start a conversation with their children about our differences.  As you gather with your family on December 9, to watch how Rudolph's unique red nose makes him ShineBright, use this discussion and activity guide to talk with your kids about what makes each one of us special.
We'll absolutely be using the discussion and activity guide to spark this conversation with our kids.  It's a really easy way to get them thinking about acceptance and differences and a nice time to open the door to further conversation. I only wish I had thought of this sooner myself.  Everyone loves Rudolph, and he is remarkably different than the other reindeer, so his story truly does lend itself to this discussion about diversity, respect and acceptance.
Visit PACER.org/ShineBright to access a variety of tools, including discussion questions and an activity guide to help facilitate conversations.

This classic story from the television special can now be enjoyed as an eBook – "The Legend of Rudolph the Red-Nosed Reindeer" – and one dollar from each purchase will be donated to PACER's National Bullying Prevention Center. Additionally, a portion of the sale of each "ShineBright" t-shirt will be donated to the cause. For more information or to purchase the eBook or t-shirt, visit PACER.org/ShineBright. Just a note, the shirts are due to arrive by 12/24- and yes, I ordered one. I love me some Rudolph but I also love supporting what PACER strives to achieve.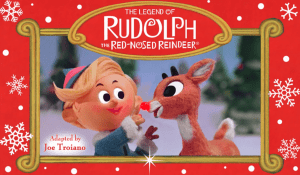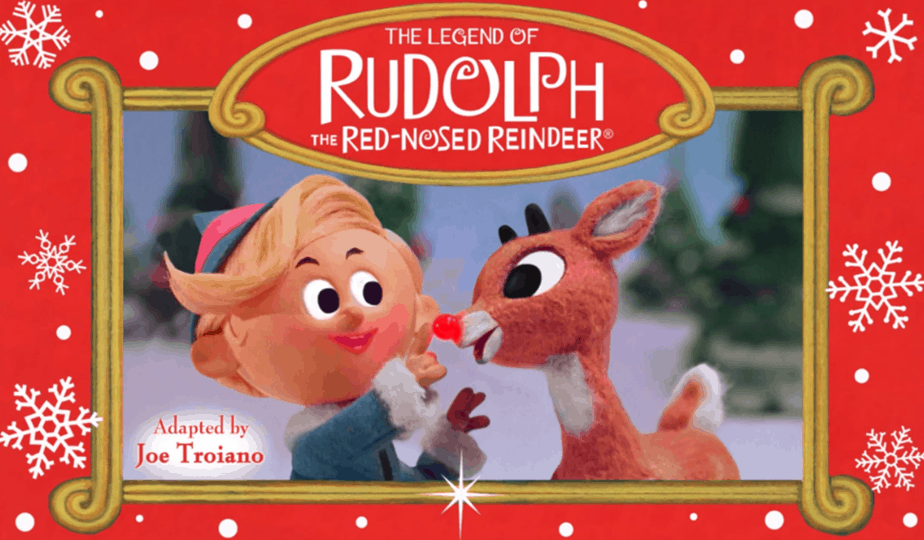 Will YOU be joining me to both watch Rudolph's 50th anniversary viewing on December 9th and also taking that opportunity to talk about acceptance, respect and diversity with your family? 
While u watch Rudolph this year, start a convo w ur kids abt acceptance! #ShineBright #ad http://t.co/qkxCeQqk4J pic.twitter.com/4qp8vCDjEz

— Brett Martin (@brettbmartin) December 9, 2014
Disclaimer: I am a 'ShineBright' Ambassador and have been compensated for my participation. All opinions are my own.