Skillet Sausage & Potato Brunch Recipe
Breakfast skillets are our favorite go-to for morning, dinner time, and definitely great for brunch recipes. You can use whatever you have on hand to throw one together- the mix of all your favorite breakfast foods tastes amazing! I make ours with a combination of eggs, some form of breakfast meat and some type of potatoes.  I wanted to make it a little more fitting for brunch instead of breakfast so instead of hash browns or home fries I went with all natural Alexia Oven Reds with Olive Oil, Parmesan & Roasted Garlic to make it a heartier dish. Thanks to Alexia Foods for sponsoring today's brunch recipe. 
Everybody from the little ones right up to my picky hubby loved the texture and flavors of this breakfast skillet served for brunch! The kids love when we make dishes like this because they can do a lot of the cooking prep…which all three adore.
Since the Alexia Oven Reds are already seasoned I didn't add much other seasoning at all but the entire dish was full of flavor! Another thing I love about this dish? I am able to make it all in one skillet- less dishes for me! We love to use Alexia potatoes in our cooking- their ingredient lists are brief and include things we can pronounce without doing research. They also cut prep time down to next to nothing! When they say "All Natural" on their products, they actually mean it. Fresh picked, seasoned and packaged.
Ingredients: Red Potatoes, Vegetable Oil (Contains One or More of the Following: Olive Oil, Sunflower Oil and/or Canola Oil and/or Safflower Oil, Extra Virgin Olive Oil), Parmesan Cheese (Maltodextrin, Whey Solids, Parmesan Cheese), Salt, Roasted Garlic Powder, Buttermilk Powder, Onion Powder, Sea Salt, Oregano, Basil, White Pepper, Parsley, Natural Garlic Flavor.
Skillet Sausage & Potato Brunch Recipe
Ingredients:
1 bag Alexia Oven Reds with Olive Oil, Parmesan & Roasted Garlic
8 large eggs
1 lb. mild sausage
1- 1 1/2 cups of shredded colby jack cheese
2 T. butter
1 tsp. ground black pepper
1 tsp. onion powder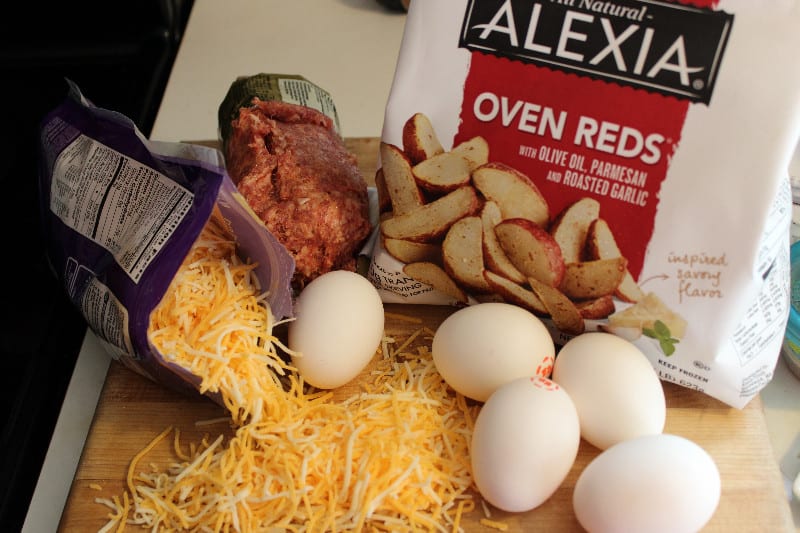 Directions:
Scramble eggs with a small amount of butter to cook to your desired consistency, set aside.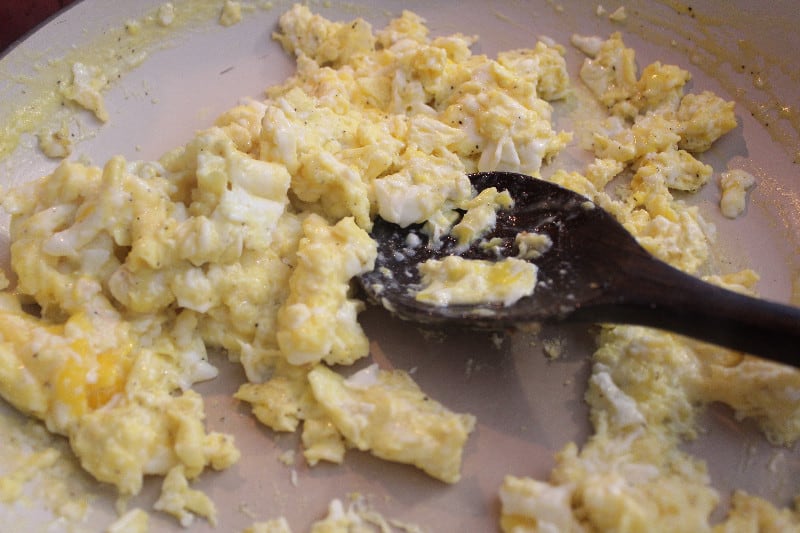 Place sausage, pepper, and onion powder in a pan over medium heat, heat and cook until thoroughly done.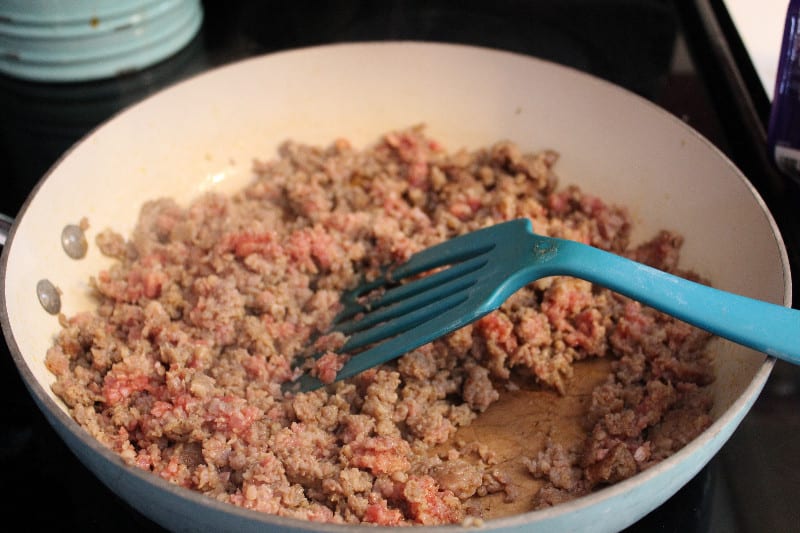 Add remaining butter and Alexia Oven Reds Potatoes to the pan, cover.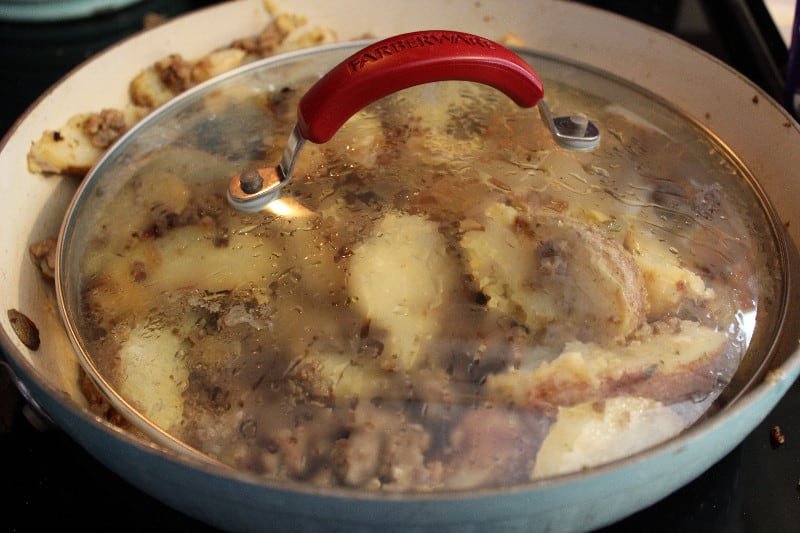 Remove lid occasionally and stir until potatoes begin to soften, about 10-12 minutes.
Remove lid, stir in eggs and heat throughout.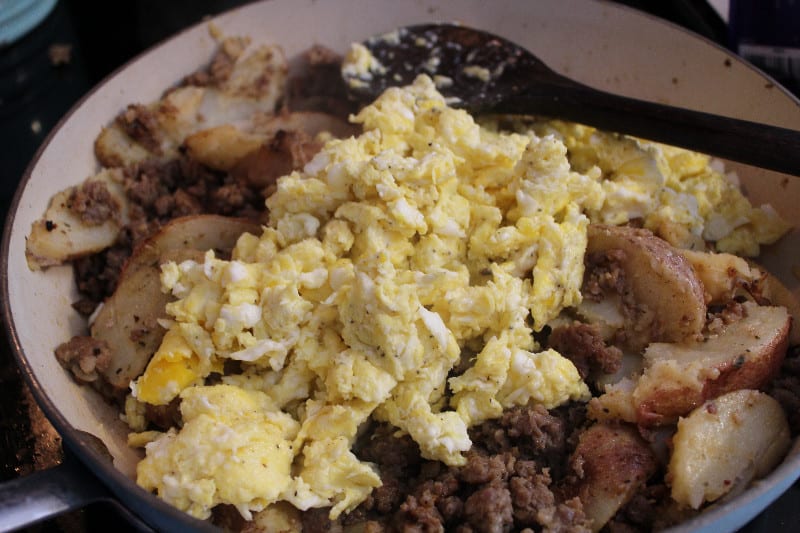 Top with shredded cheddar cheese, or drizzle on your favorite sausage gravy.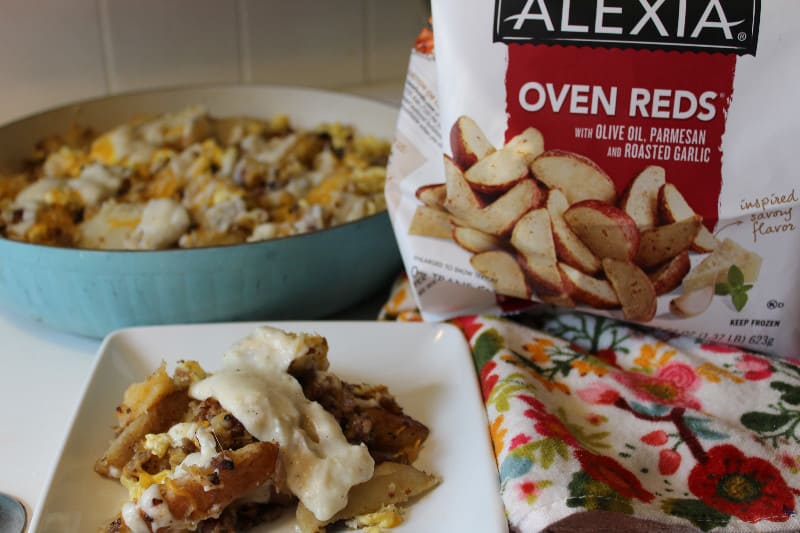 I often make this brunch recipe dish, freeze it, and simple reheat in a skillet when I am ready to serve it to my family or guests- it keeps its texture well.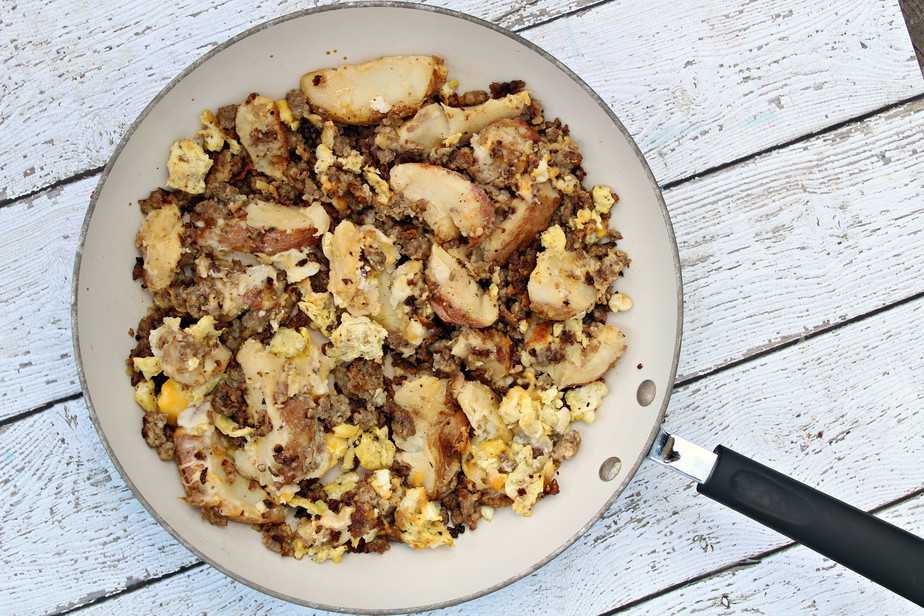 What are your favorite potato brunch recipes?
Enter to win an Alexia Foods prize pack below- includes a branded insulated tote bag, clip, product coupon, oven mitt and maybe a surprise or two!
[mpprecipe-recipe:2134]