Waffle week continues with a dinner idea using Eggo Waffles!  Today's recipe is a dinner idea- Sausage Sliders on Eggo Minis.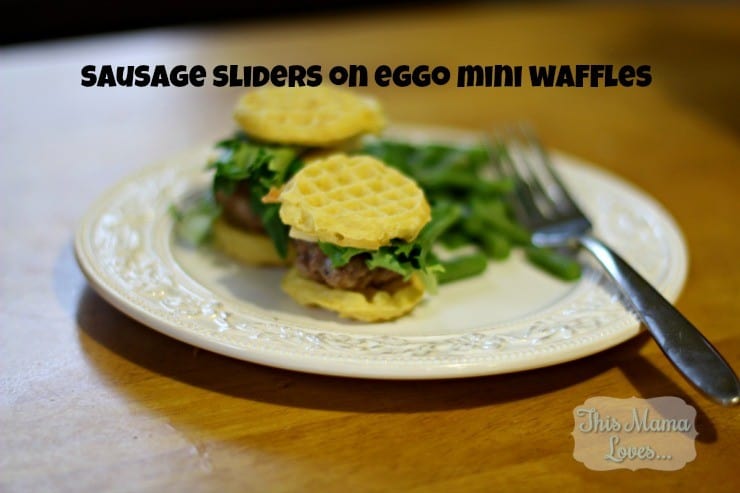 Sausage Sliders Ingredients:
Sweet Italian sausage (we buy by the pound and shape into patties. You can also buy the patties and just cut to fit your buns/waffles
Spring Mix salad mix
Cheese)
Eggo Mini Waffles
Cook sausage patties
While you are cooking sausage patties, toast your Eggo waffles.
As sausage patties finish, place 1 sausage patty atop an Eggo mini, add some spring mix and cheese if desired, and top with a second Eggo mini.  That's it, you're done.  Serve with a veggie and or fruit!
Don't forget about the Great Eggo Waffle Off!  where you can enter to win prizes up to $5000!! (I'm not eligible so I will cheer you on)
Here's my question for today: what ingredient would you like to see paired with Eggo waffles? 
This post is sponsored by our friends at Eggo.  Opinions are my own.
0