A few weeks ago, I wrote about the clicks that help to get us through our day.  Seatbelts clicking, car seat buckles, doors closing, bells ringing, doors locking, they are all part of our routines, whether we think about them or not. Check out the cool infographic Lysol made compiling some of the clicks that a few other bloggers and I shared for how we keep our days running smoothly! You can download the Lysol_Click_Gel_InfoGraphic for yourself- I find it's got some great reminders for ME just how many things I do accomplish on days that I'm feeling like things aren't flowing.  Thanks again to Lysol for inspiring these posts!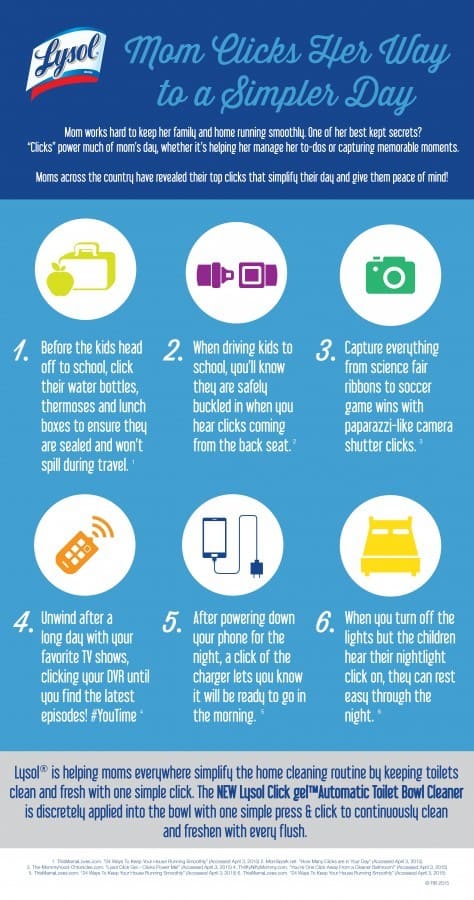 Lysol Click gel Automatic Toilet Bowl Cleaner is something I'll be using for a long, long time. It's really simple to use, it's discreet, has a fun shape when applied, and, most importantly, freshens your bathroom without an overpowering cleaner smell.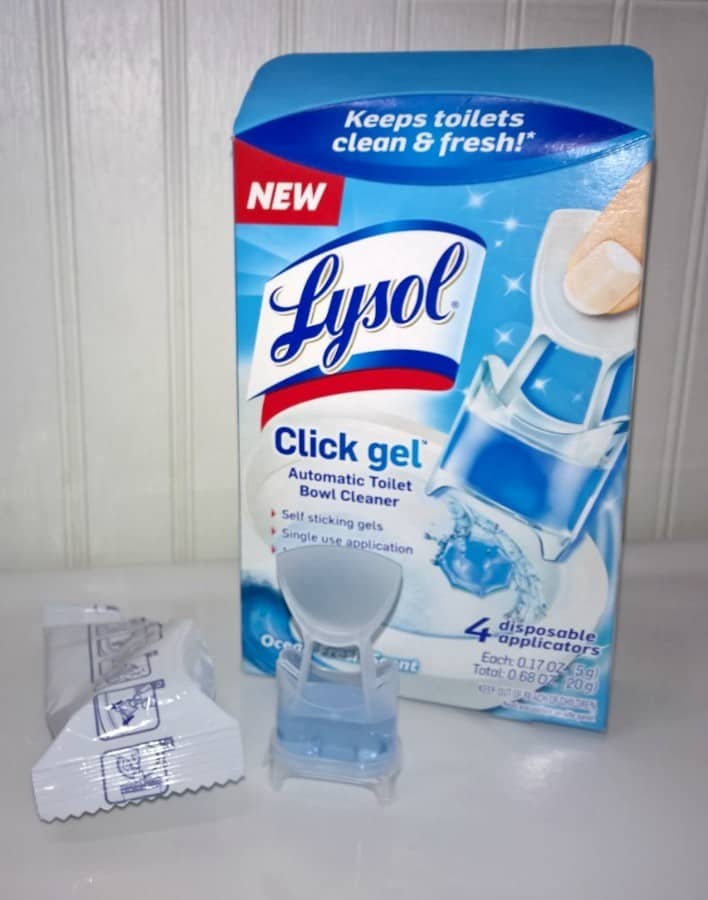 It's easy to find, easy to use and works well… plus, it makes my day a little simpler, and helps me not have to clean toilet bowls quite so often- freeing me up for more pleasant tasks!!  You can find it just about anywhere cleaners are sold!
What are your clicks to make your day simpler?