It is, it really is. My kids actually LOVE going shopping for school supplies. I might still grab myself a supply or two for old time's sake…. and our fave place for school supply shopping is always Target.  I'm actually not sure my kids are aware other stores may carry school supplies. Target has all that they need, in characters/styles/colors they want, and pricing that works for my wallet.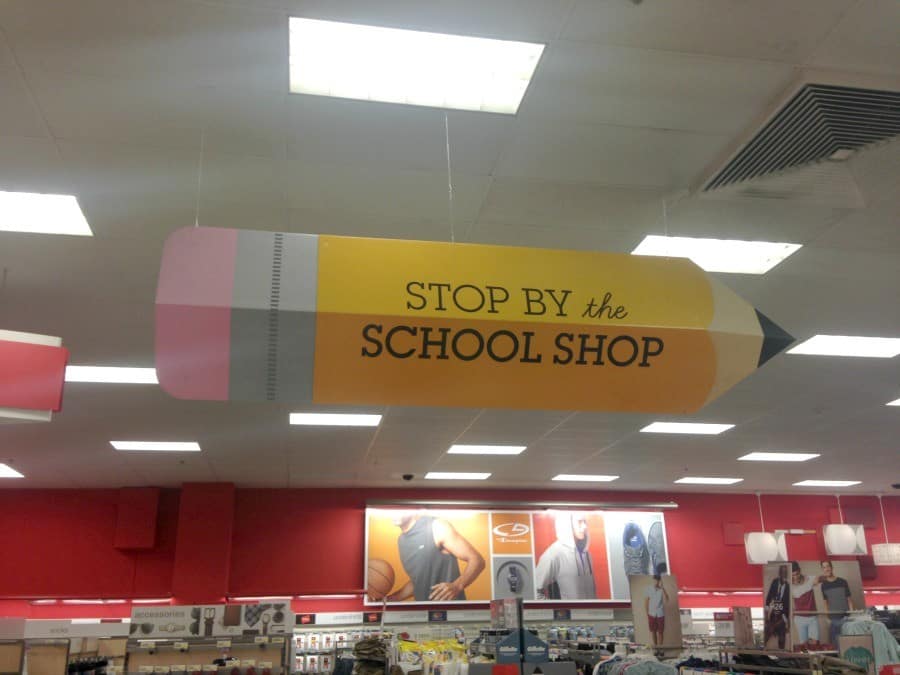 This year, my littlest one is going to Kindergarten all day.  My son will be in second grade and my oldest, she'll be in fourth grade.  My kids attend a PreK-8 school and grades 4-6 are in the upstairs of the school.  My oldest  needs a larger sized backpack, to hold the larger amounts of homework and supplies needed for this change. She has been adamant lately that she's not into pink anymore. Like, at all.  It's for little girls, mom.  (And as you can see…..)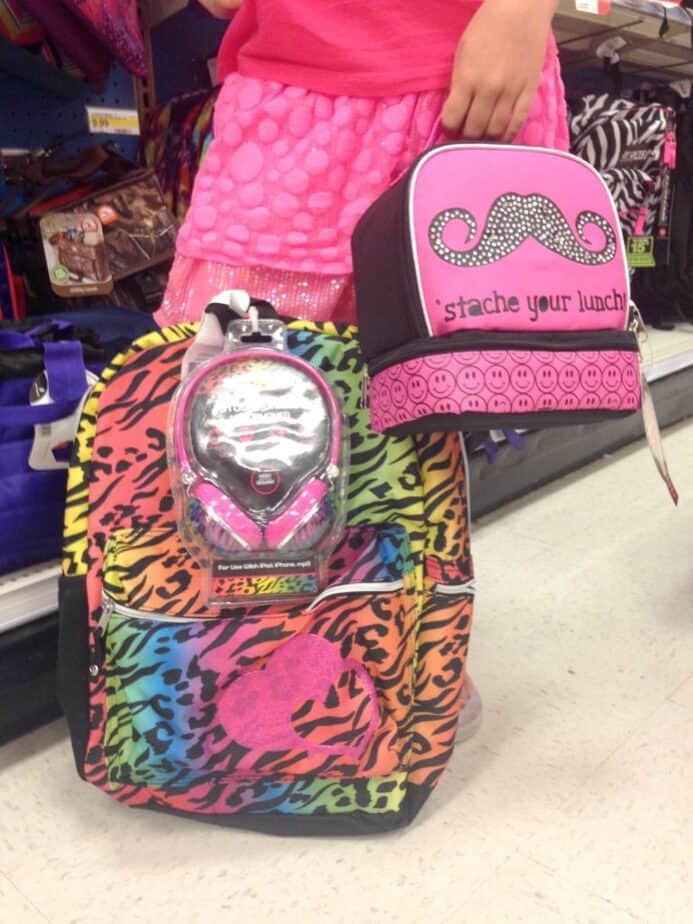 Naturally, my oldest has decided she's GROWN UP and hitting the big time and wants big kid themed supplies.  I guess she's done with the cute and adorable phase. (Or so I thought…)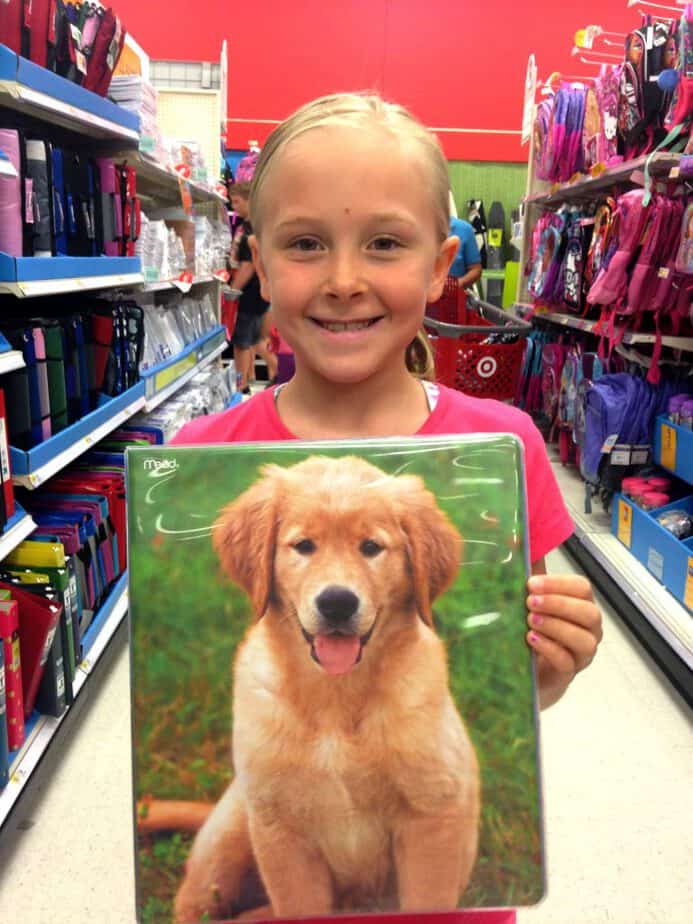 Apparently, no one's ever too old for adorable puppies. Sigh. If  only she needed a binder this year!
There are SO many fun new backpacks and lunchboxes out there. We couldn't stop giggling at the Minion lunchbox from Despicable Me 2!

There's a matching backpack. In fact, there are many fun backpacks that light up and/or make sounds at Target- for boys, girls, and for all kids!  We may have spent a while in this aisle playing with them. Maybe not.
My littlest isn't in need of a backpack or a lunchbox this year but she IS happy to be in need of her own crayons, markers, and colored pencils for the first time.  She's SO excited about starting Kindergarten in a few weeks!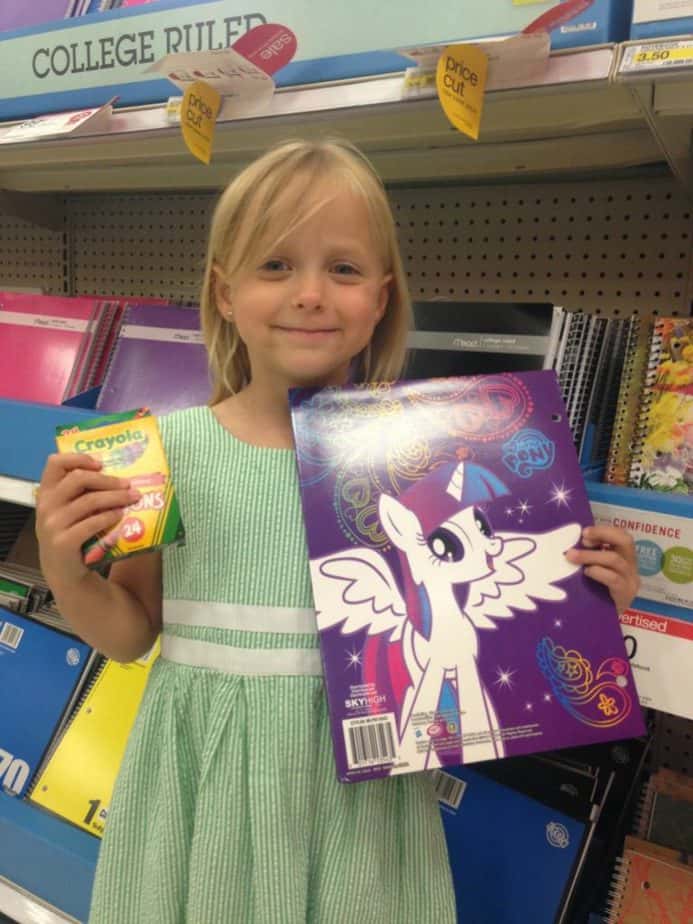 Every little thing is a really big deal.
Where do you go for fun school supplies for your family?
Compensation was provided by Target via Glam Media.  The opinions expressed herein are those of the author and are not indicative of the opinions or positions of Target.
0