There are many things that I would rather spend my time on than kitchen cleanup.  Especially given my um…. propensity for incidents, there are often extra things that need attention when I'm done prepping a recipe or a whole meal. I'll do ANYTHING to save time when I've got kitchen cleanup duty!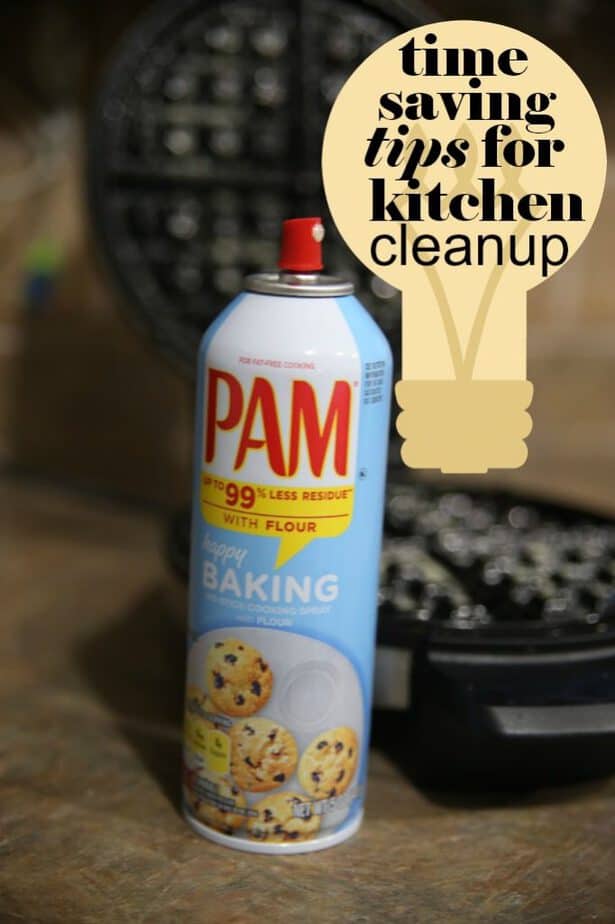 Take last night, for example. I was making a recipe for a post, and…….well, truth be told, I was gabbing with my sister on the phone and distracted and might have poured WAY too much brownie batter in the waffle iron.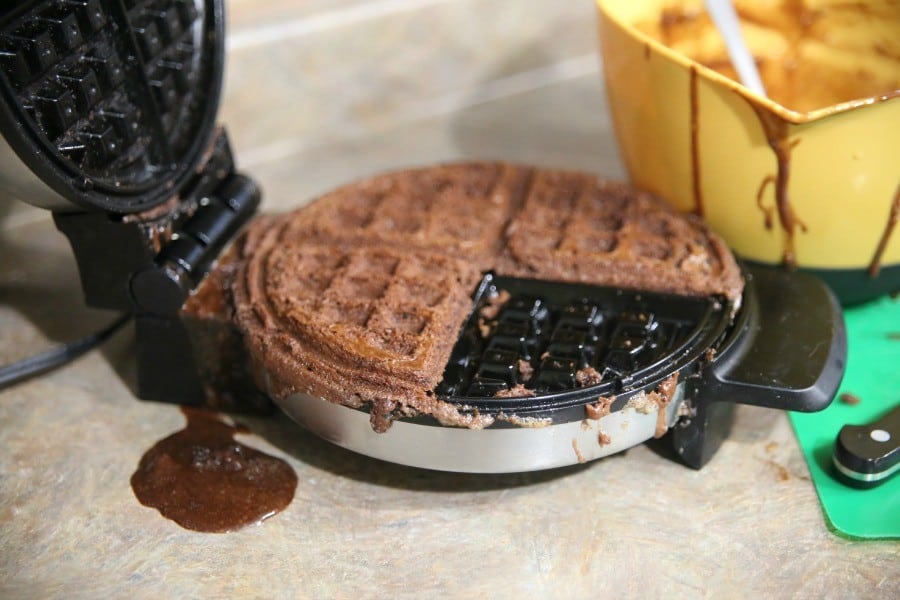 There was an even bigger puddle of started-to-cook brownie batter on the opposite side of the iron all over the counter.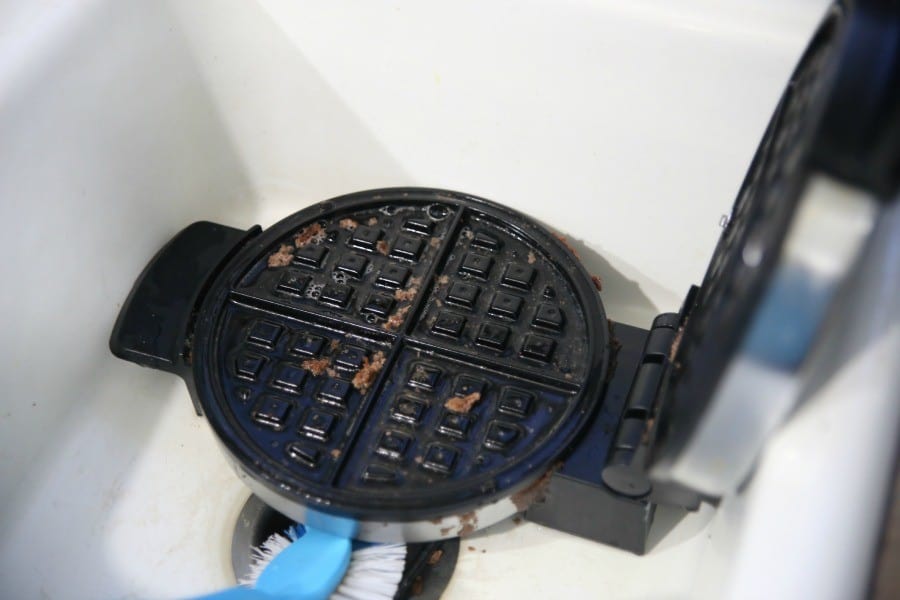 That's right, my friends.  They don't call me a messy Martin for nothing!
So where I had sprayed with PAM? That was easy, peasy for cleanup.  Just like it always is.  Almost nothing to do but a quick wipedown with my dishrag.  The outside of the iron and counters?  Those took a lot longer.
Other time saving tips for kitchen cleanup?
-Less is more.  Use less dishes, pots and pans. See what you can do to use the same pan twice in one meal. Better yet, skip the pots and pans and head to the grill.  Way less kitchen time, plus fresh air.
-Clean up as you go.  I am not always able to do this, but it REALLY cuts down on cleanup time around here for me to take care of things I dirty AS I go.
-Enlist help. It's good for everyone to chip in and help out!
-Use PAM. Why? It saves time later.  Just that waffle iron alone would have taken 10 minutes of scrub time for me, and instead of scrubbing I was hanging out playing cards with the family.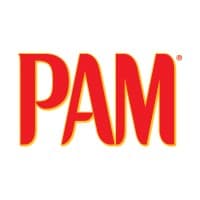 Leaving up to 99% less residue, PAM is your ally in the kitchen and allows you to save time during prep and clean up.
What are YOUR time saving tips for kitchen cleanup?
"Disclosure: Compensation was provided by ConAgra via Mode Media.  The opinions expressed herein are those of the author and are not indicative of the opinions or positions of ConAgra."