Whether you are looking for a pretty and inexspensive way to spruce up your own kitchen counter, patio or are looking to create a gift for your childs teacher to thank them for a great year, to cheer up a friend, or welcome a new neighbor this painted pot filled with succulents is perfect!  Even if you had to pic up all the supplies you could still do this project for under $10!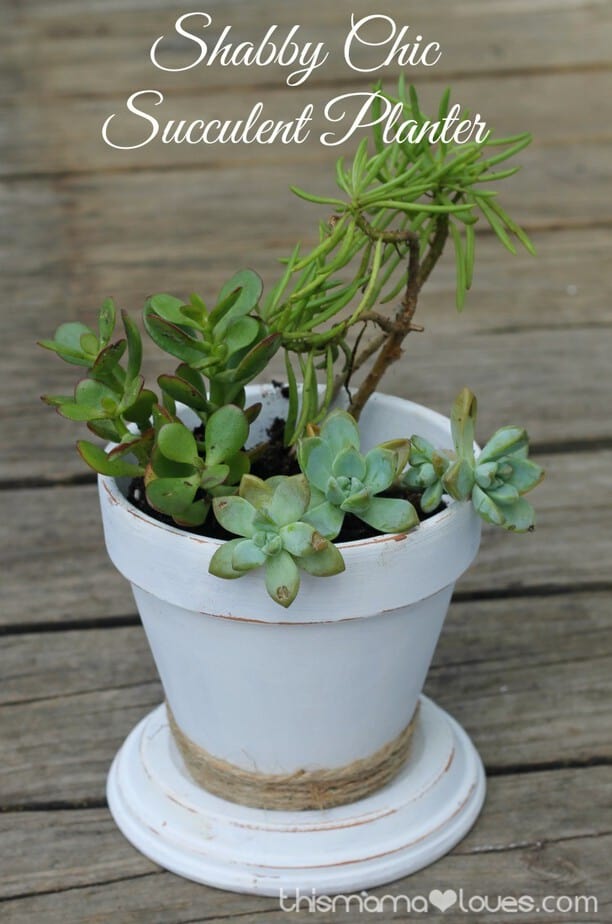 You will just need a few things and you probably already have most on hand if you craft (or garden ) at all…
Shabby Chic Succulent Planter
Materials
4″ or larger terra cotta pot
white acrylic craft paint
foam brush
sisal rope
soil
hot glue sticks/glue gun
succulent plants
nail file/sandpaper
Instructions
I started out by covering both the pot and saucer 2 good thick coats of white acrylic paint with a foam brush.
Allow to dry completely-at least a couple hours.
Sand edges where a pot would naturally get the most wear with a nail file or small piece of sandpaper.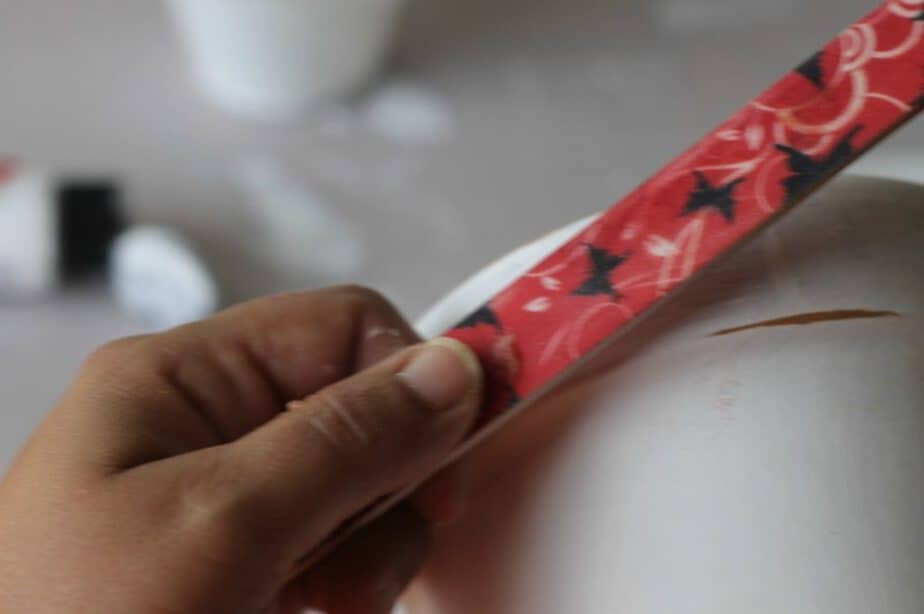 **If your pot will be outdoors I would apply several coats of a clear sealant at this point to make it hold up under the weather longer.
Turn sauce "upside down" and place pot on top, this gives it a bit more height and a more interesting look.
Apply a bead of hot glue 2″ at a time around base and press sisal rope into glue with a craft stick, wrapping around as many times as you desire.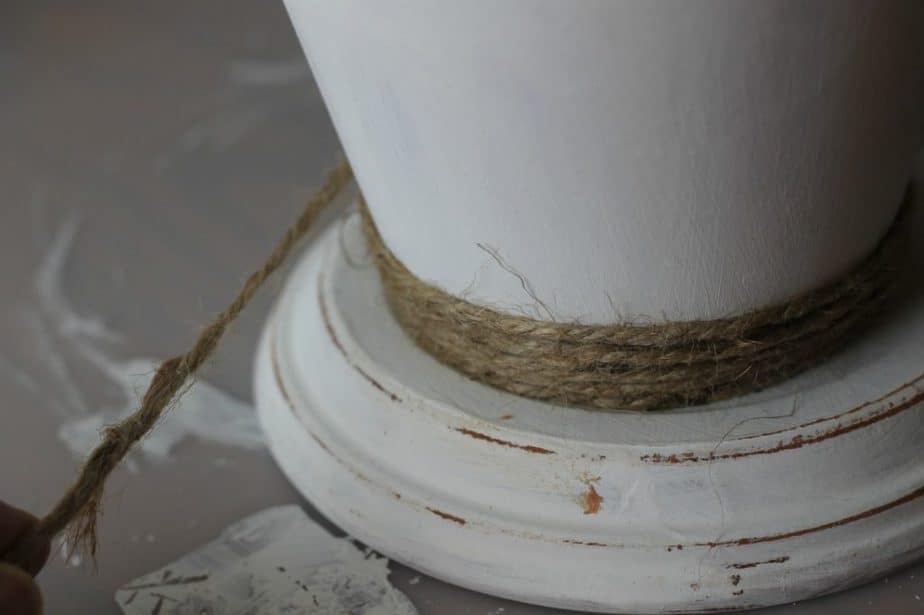 Fill pot 2″ from top with potting soil.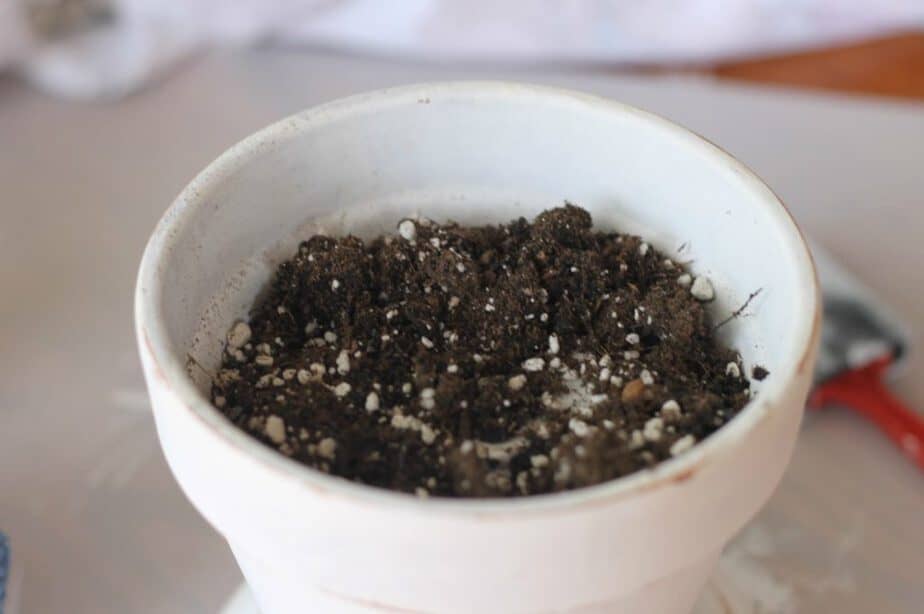 Plant several succulents around the pot, include some that will grow, draping down the side for a pretty and dramatic effect. Succulents are a great choice even for those without a green thumb, they require very little up keep and do well even if you forget to water- as a matter of fact they prefer to let the soil dry almost completely before watering again.