If you have a kid who likes Sid the Science Kid and his pals Gabby, May and Gerald, who love to gather round for rug time with Teacher Susie, then I have some app-solutely fun news for you!  Mindshapes asked me to share their brand new appisode:  Sid the Science Kid – Sid's Slide to the Side with you.  Sid can't understand why he can't slide in his shoes and this whole app is centered around why that is- stories, mini games, songs and more offer an engaging way for kids to learn more about friction.  It's just like the beloved Sid the Science Kid program on PBS- just for the iPad, iPhone and iTunes.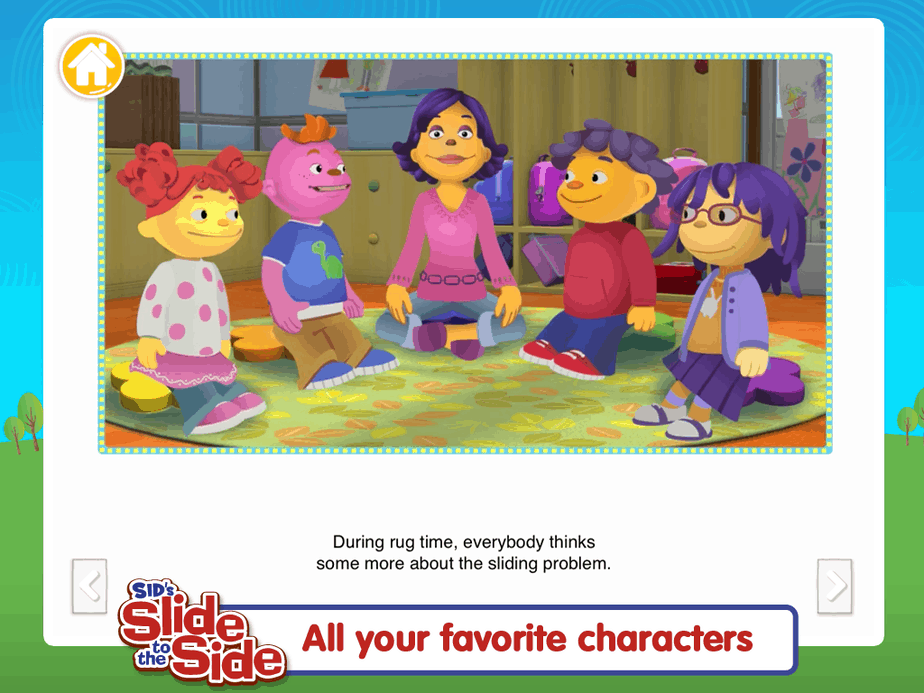 Sid's Slide to the Side is the first in a new app format from Mindshapes called an "Appisode" – enhanced story–based adventures with rich learning game and play activities. This Appisode is a new approach to mobile learning keeping kids engaged and entertained with cool songs, interactive games, reinforced learning activities and colorful characters like PBS favorite – Sid the Science Kid.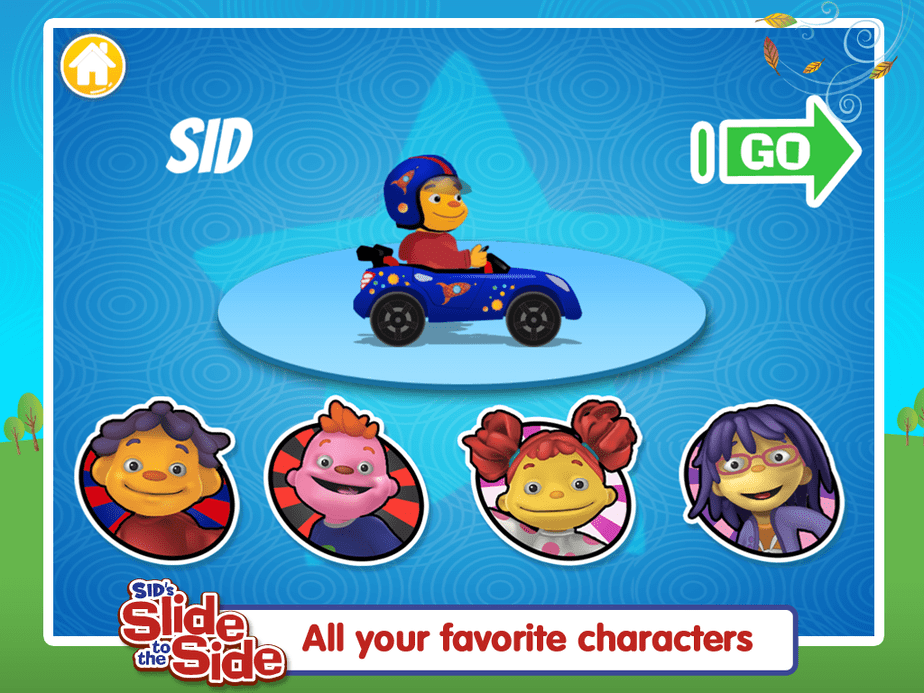 This appisode is based on Jim Henson's Sid the Science Kid: The Movie and incorporates everything we love about Sid and his preschool pals- questions, curiosity, learning, exploring…laughing and problem solving in a fun, engaging way. Kids will learn about friction with the included 2 books, 2 games/activities and music from Teacher Susie.  As always, Susie doesn't just tell the kids what they need to know to answer their questions,  but encourages them to ask questions and explore in order to help them discover for themselves.
What's in the app?
✔ Two fully narrated and animated Livebooks™ – classic Sid stories that everyone will enjoy!
✔ Push-a-Puck: Learn and Play activity explores the concept of friction thru choices of materials and combinations. Changes levels as your child progressively plays and learns.
✔ Sid's Speedway: Educational Go-Kart racing game that teaches kids about friction through the power of play. Uses great features and functionality of the iPad as kids explore many different combinations the activity offers.
✔ Music: A favorite song from Teacher Susie!
This app is available through iTunes for $2.99 as of 4/2/13.  Definitely one we'll keep on my phone- it's got enough components that it'll keep the kids happy for a long time if we are waiting at an appointment.
This is a sponsored post, and opinions are, as always, my own.  Anyone who has the  rug time song in their head after reading this, I wish you well.  It's been in my head for days!! (Luckily it's a fun song).