Today's recipe for my week as Chief Waffle Officer is an Eggo Parfait recipe.  This one's easy and so much fun to change up with different flavors, so have some fun with it!  I did make sure to toast the waffles so they are super crispy.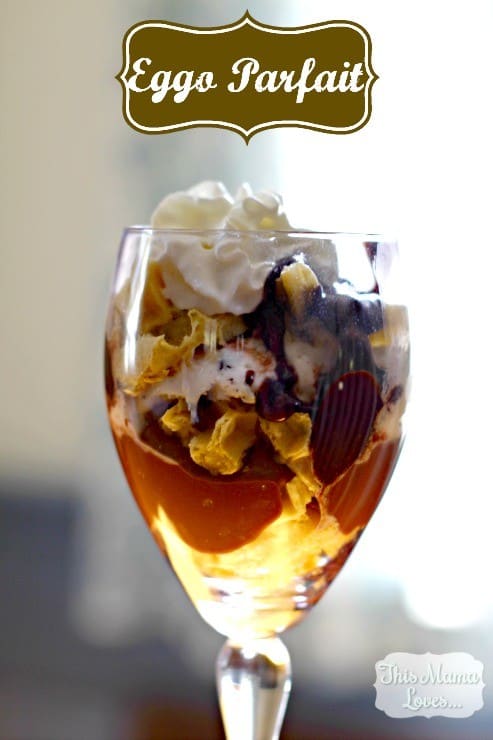 For the Eggo Parfait Recipe:
Ingredients:
1 waffle/parfait (well toasted) per serving
1/2 scoop Breyer's Ice Cream (I had chocolate chip, as did the kids.  My husband had the Girl Scout Thin Mint flavor)
1/2 scoop chocolate pudding (you could do any flavor)
whipped cream
hot fudge (or any flavor)
Directions:
Toast waffles.  Cut or break into small pieces – place 1/3 of them on the bottom of your parfait container. Place a layer of pudding on top of the waffles.  Place 1/3 of waffles atop the pudding.  Put the 1/2 scoop Breyer's ice cream, then add the remaining waffles.  Top with hot fudge and whipped cream.
Do you like my parfait recipe? Do you have ideas like this for fun recipes? Don't forget to enter YOUR waffle recipes for the Great Eggo Waffle Off on Eggo's Facebook page-  where you can enter to win prizes up to $5000!! (I'm not eligible so I will cheer you on)
This post is sponsored by our friends at Eggo.  Opinions are my own.