With 2 girls who are always wanting to look cute and trendy, we do a lot of hair in this house.  Sometimes I can pull things off. Others, not so much. I like to keep an "aresenal" of simple but pretty hairstyles that take a few moments of time that also look put together and cute for the girls to be happy.  This side topsy-tail is always a great look and so simple to do. Thanks to goody for sending such fun samples to inspire some great new hair styles for the kids (and me!)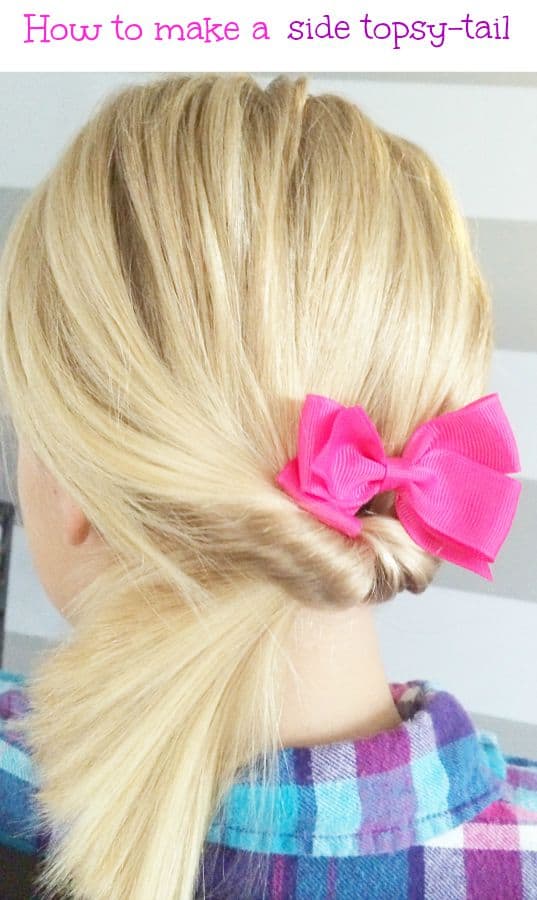 Simple but pretty hairstyle for back to school

Side topsy-tail
1. First brush out your hair, it's way easier if you have all your tangles out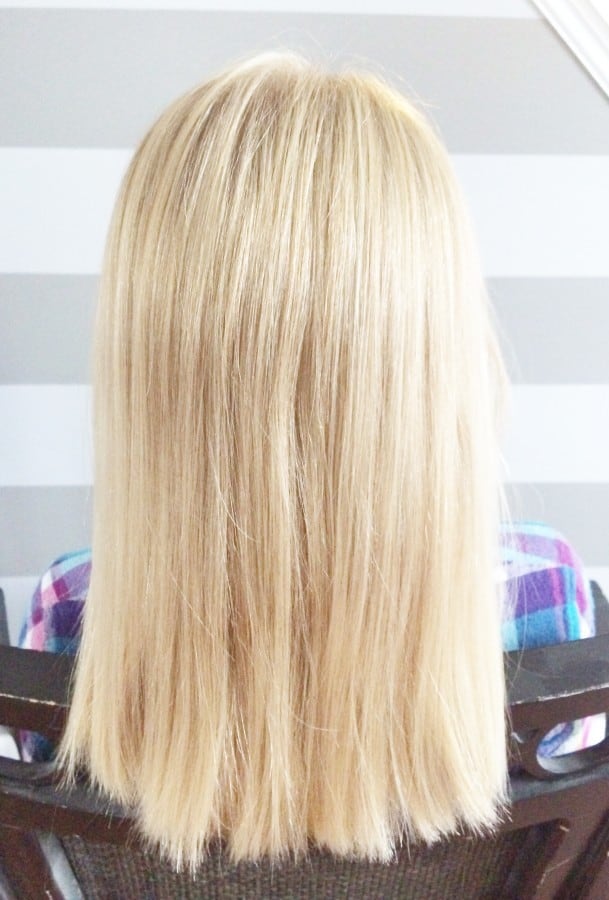 2. Take your goody brush, starting at the top side of your hair, and brush straight back, push left side of hair to one side and right side to the other to create a side part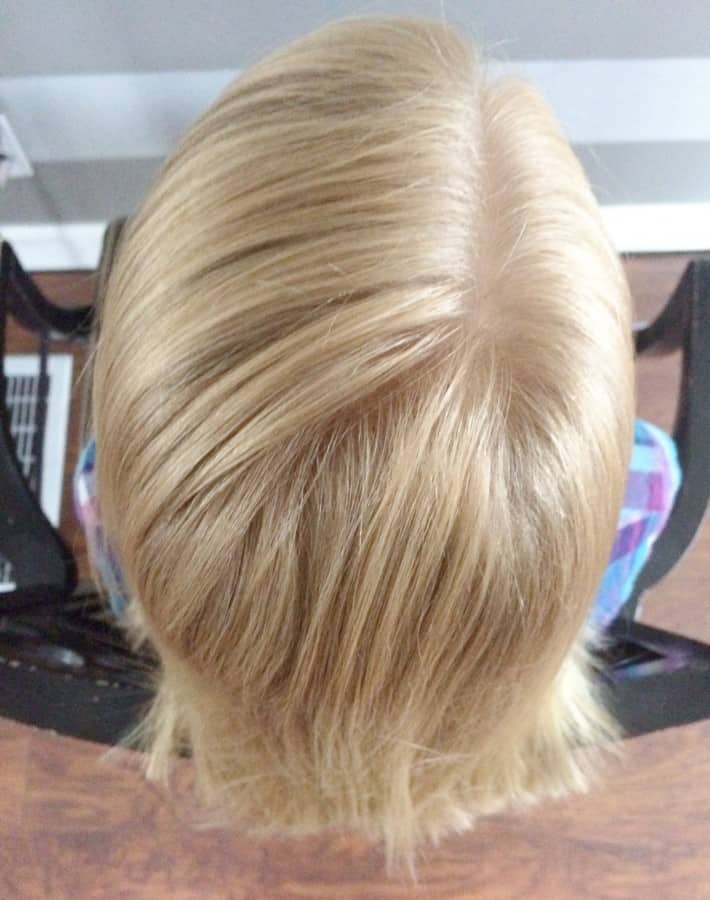 3. On the opposite side, gather your hair to create a loose side pony tail with small goody ouchless hair ties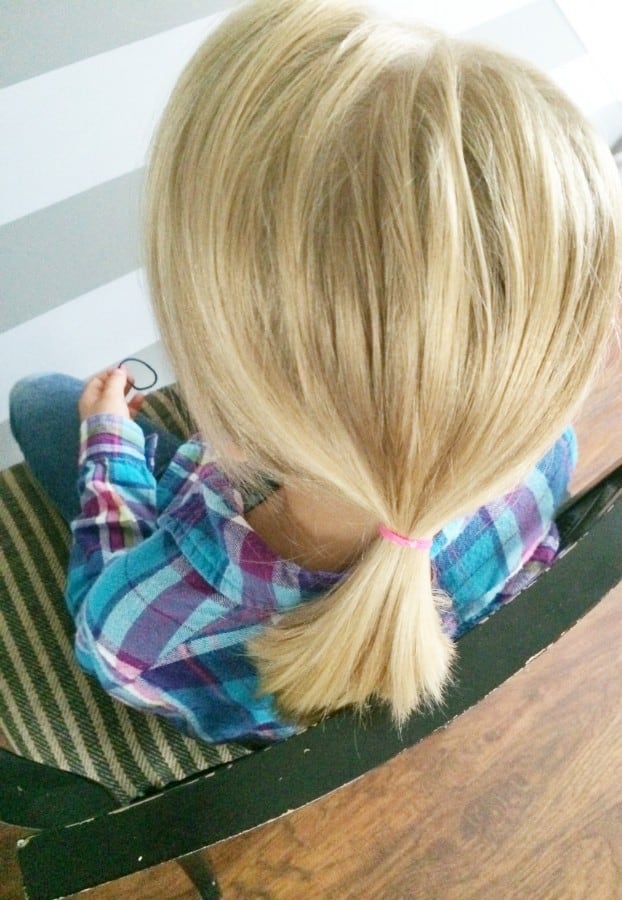 4. Right above your hair tie create an opening in the hair with your fingers
5. Take the bottom of your pony tail and flip it up and pull through the opening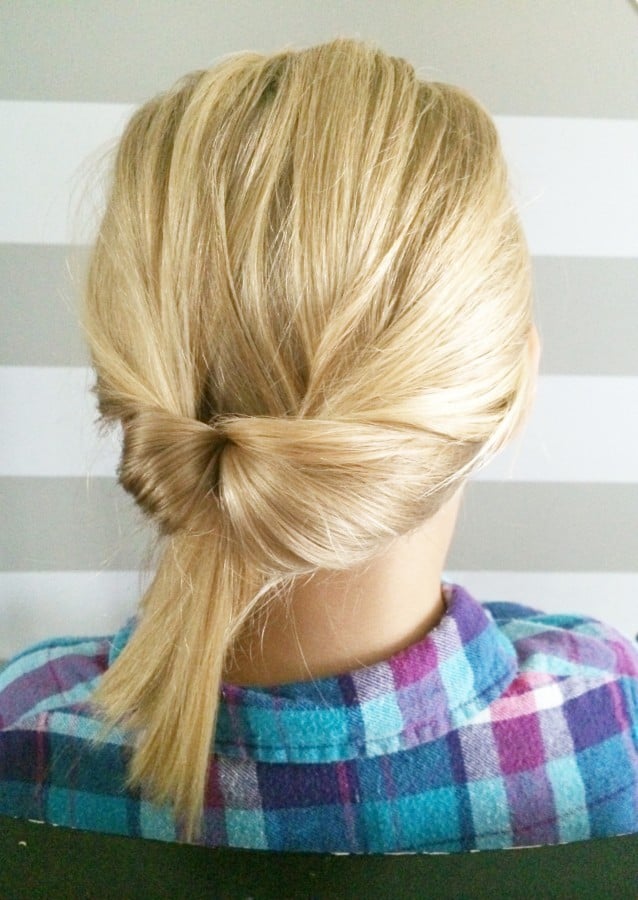 6. Separate your pony into 2 pieces and pull to tighten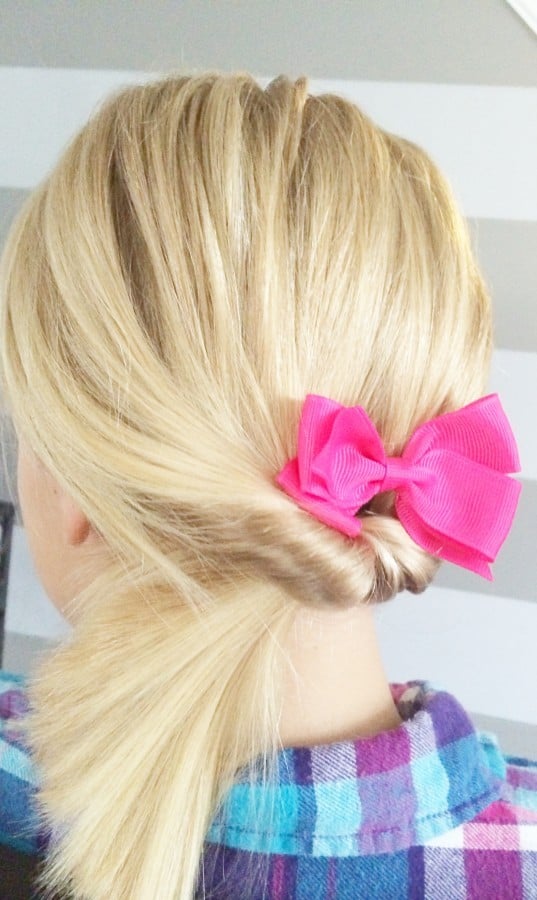 7. Add some goody fair flair like a pink glam girls hair bow
8. This quick style will look like you put a lot of time into your hair but really it was simple
We love using goody hair products- so many options, great quality, and affordable pricing. We have a LOT of hair accessories in our house, and I'd rather spend my money on things that will hold up and last through multiple styles than have to keep replacing broken or defective products!
You can find goody products just about anywhere hair products are sold.
What's your favorite simple but pretty hairstyle?