Every day more than 500 children lose their lives 

in traffic crashes globally. Thousands are injured.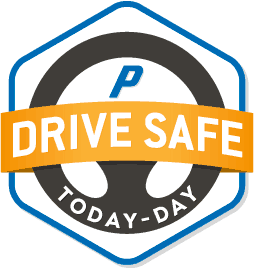 Every. Single. Day.
As a mom, it's horrifying that so many children lose their lives. As a human being, it's horrifying that so many children lose their lives. Families are changed forever in an instant with every one of those crashes.
Do you know what's so upsetting to me about these statistics?
Many of them are preventable. Which brings me to the why of this post- encouraging ALL of us- you, me, the guy down the hall, and the lady across the street, to steer ourselves in a safer direction together.  On September 3rd, with our friends at Progressive, let's hopefully begin new, safer driving habits for all of us. 
I am not the one who finds these statistics. I'm not the one who analyzes the data.  But I am one of the billions of drivers who get behind a wheel on a regular basis who has a CHOICE I can make every single time I get behind the wheel.
So are you.
We can drastically impact how many kids are hurt, killed, families changed, simply by giving the vehicle and the road our full attention. We can start to make the roads safer with a few changes.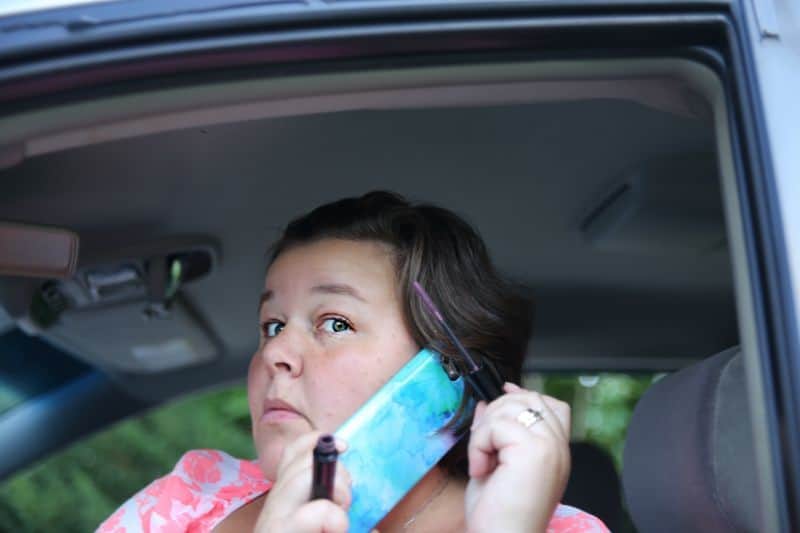 Drive the Speed Limit
I swear, those signs aren't "fun suggestions" or a minimum.  They are limits and they are there for a reason. If you leave late, call and inform the person(s) waiting for you at the end of your trip that you are running late.  Drive the limit. The extra bonus to driving the speed limit? You're not only keeping the roads safer, but you're using less gas!
Leave on time
One thing that will likely help us to drive the speed limit is heading out toward our destination in a timely manner. If you're needing to be at an appointment at 10 and it's a 30 minute drive, it's a great idea to leave at 9:20 so that you have a few extra minutes in case of traffic. That way, you don't feel the pressure of being late and don't have to step on the gas to make up for lost time.
My dad told us at least eleventy billion times growing up that arriving 5 minutes early to an appointment was late. You need to be in your seat having already hung up your coat at 8:55 for a 9 am appointment, as he taught us. Anything after that is late.
Use your blinkers
Crazy, I know. But when you are going to change lanes, or turn, those blinkers do a great job of making others on the road around you aware that you are going to move your vehicle. When you have finished changing your direction, lane, etc., please, please remember to then turn off your blinkers as well.  It's much less confusing to others around you.
Ladies, let's put down the mascara, the lipstick and fabulous blush brush you grabbed at a steal.
Gents, if you wear mascara, that's cool, but let's skip it when we're behind the wheel, ok? Save the application of your lash enhancers for parking lots, bathroom mirrors, or anywhere besides the vehicle you are driving.  I get it, I like wearing mascara too.  My eyelashes don't really show unless I do.  But really, our vanity is not as important as being safe.
Let's all pledge to put our makeup on and do our hair before we get behind the driver's seat, or after we get out. Let's keep the in between times for letting others admire how awesome we look with and without the makeup on.
Wait for a good opening in traffic to turn into a lane
Waiting until there's a good sized opening to turn into moving traffic is not only safe, it's also smart. It's not a race, I promise.  I know people are busy and in a hurry to get to their destination but more often than not, someone will let you in – with a friendly wave.
Knees are not for steering.
Let's repeat this one.  Knees are not for steering.  Knees are great!! Very functional, help us get around, bendy, and definitely a key body part. But they are NOT meant to steer a vehicle. That's what your hands are for. Knees don't have the opposable thumbs like the hands do in order to grip the wheel and navigate today's busy roads.
Hands are for steering.
Hands are for steering.  Holding the wheel.  To be taken off when necessary in order to utilize your wipers, or to turn on your signal (oh, those are fun to use, too!)
Interesting fact: Driving with your hands at 10 and 2 aren't recommended anymore.  Because of airbags and how they work, it's recommended that you drive with your hands at 9 and 3- which is why 9/3 is Drive Safe Today day! Will you pledge with me? Last year, 18,229 of us pledged to have safe car trips.  Let's blow that number out of the water!
Put down the cell phone.
In fact, as Glennon from Momastery says, put it in the glove box!  Put it down, put it away, and no peeking. Or, you could do what I do, and put the kids to work.  If texts come in they can respond.  It's like a free mobile virtual assistant.  (This probably won't work well if you have children who cannot read). Every single peek is a new opportunity to change another family life forever.
You could also keep the phone in your purse, or your tote bag. If you have a newer car than we do, you may even have a phone that can connect through your vehicle, so use that.  If there's a call that comes, pull over before you touch that phone.  I promise you, there's no text or call that's important enough to put yourself or others at risk.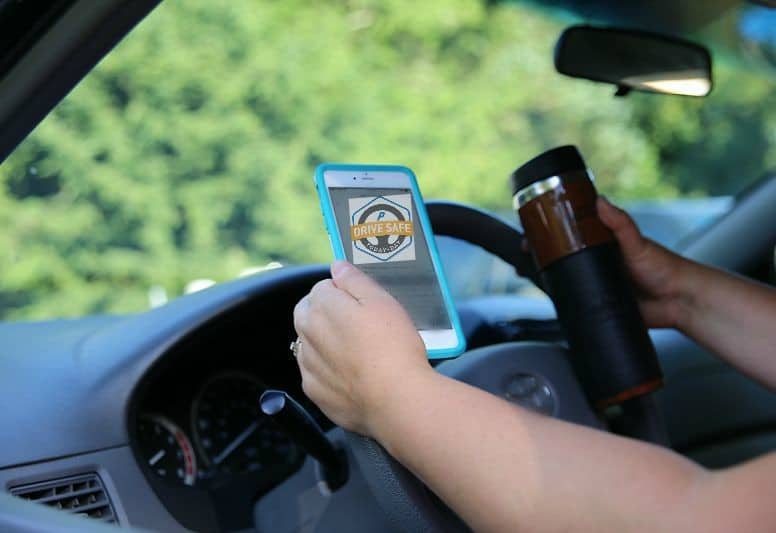 Please note, these photos of mine were taken by my 10 year old while I was parked in our driveway.
Playing games on your phone is for the couch.  Or the bathroom.
I don't normally judge, but if you are playing Candy Crush driving down the street, I'm going to judge you all day long. We all have our games on our phones, and that's cool. But save them for when the ignition is off, or when you are at home.  Behind the wheel is not the place to be requesting game help from Facebook friends. Save that for when you are home, so you can focus on sending help requests to others who are playing at the same time 😉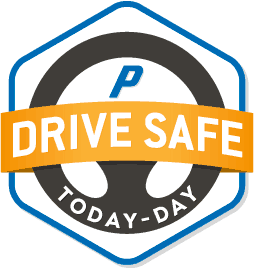 Let's keep the roads a little safer, shall we?  It's not just my loved ones out there.  It's yours, mine and ours. Let's pledge to Drive Safe Today. Drive Safe Today Day is an event that shows Progressive's human side — an observable pursuit outside of providing innovative insurance. The purpose is to affect driving behavior and make the roads a little safer for everyone. This year, it's on September 3rd. I hope you'll join me and pledge to be safer. Who knows, maybe it will be the start of a longer pledge to drive safe today every day.

So take the pledge, make a checklist, and tell all of your friends. On 9-3, thousands will put their hands on nine and three and drive on their best behavior. And hey, if we can all drive safer on one particular day, who's to say we can't all try to drive a little safer every day thereafter!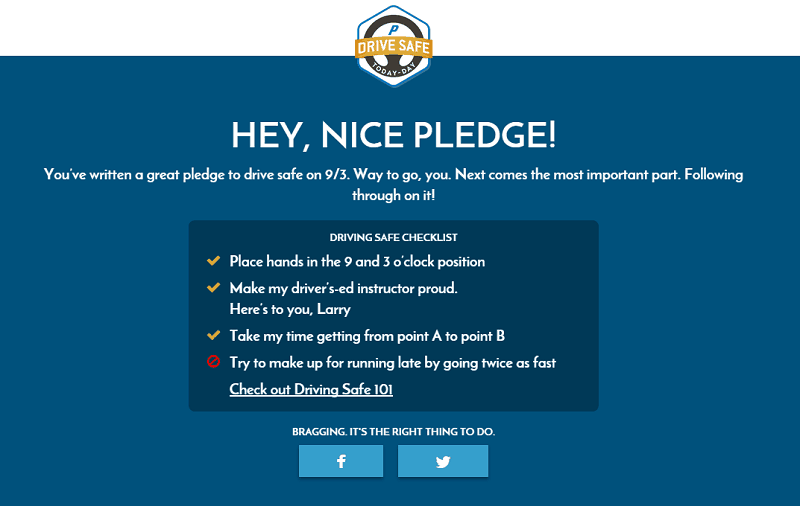 This post was written in partnership with Progressive Insurance. I have been compensated, but the thoughts and ideas are my own. For additional driving safety tips, check out Progressive's Drive Safe Today Day program.