I have to preface this post by admitting that my husband and I have been married almost 10 years (next week) and we've never been away just the 2 of us.  We've never actually been away from our kids for a night.  No weekend getaways for us (yet)It's kind of sad, really. Not that we don't love our kids but the idea of having a night or two just my husband and me to reconnect and enjoy one another's company without tripping over a Lego or doll sounds like heaven!!
Going on family vacations can be a great time for everyone there. But every so often, it doesn't hurt to hand your kids off to your parents or a babysitter and go for a romantic get away with your significant other. And with modern transportation opportunities, traveling for a quick weekend is easier than ever. Here is a list of six quick weekend getaways that you can take while leaving your children at home.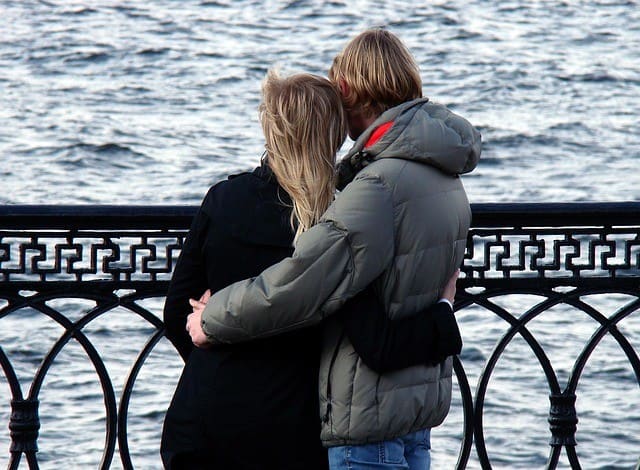 F
Sunny Isles, Florida
If South Beach in Miami is a bit too wild for you now that you've had children, than Sunny Isles is a great place for those on the east coast to visit for a long weekend. Sunny Isles is the perfect place for middle-aged people who are looking for a relaxing and romantic vacation with their significant other. You can find plenty of great restaurants, a few classy bars and also plenty of historical monuments. Or if you just want to relax on the beach with your feet in the sand, there are miles of oceans to do so.
Santa Barbara, California
If Sunny Isles is too far for you, than Santa Barbara is a great location for those living on the west coast and needing to get away for a few days. Santa Barbara is known for its beautiful weather year round and for its Spanish influence throughout the entire city. Santa Barbara also offers great opportunities for the outdoor couple who enjoy to surf, swim, scuba dive or snorkel.
Aspen, Colorado
Beach vacations are perfect during the summer, but there is something to be said about a beautiful winter getaway as well. Aspen is that perfect location for those looking to get away to a beautiful winter wonderland. Aspen can be a bit too upscale for families traveling with children, so if you are childless for the weekend, it's the perfect time to experience this unique Colorado town. For those who love skiing, there are plenty of slopes to do so. Or if you just want to read a good book next to a fire, you're sure to have plenty of lodging opportunities for that as well.
Chickasaw Country, Oklahoma
Chickasaw Country is a hidden gem that many couples don't consider when looking for a quick vacation. After all, it doesn't have the glamorous appeal at first like some of the other names on this list. However, because people underestimate Chickasaw, it makes it a perfect vacation spot for couples who have the weekend to themselves. Chickasaw offers casinos, golf, spas and more, all in a calm and relaxing atmosphere with much to do and see. It's a hub for Native American cultural sites and history and there are plenty of activity options that are perfect as an individual or as a pair when going to Chickasaw Country.
New York City
The Big Apple is certainly an option for those living in the northeast. The great part about visiting New York City is that you have countless options for food, shopping and entertainment within reach. Whether you stay in Manhattan or just outside of the major boroughs, you can easily take public transportation to get into the heart of the city. With numerous landmarks and famous places to see, New York offers a bevy of options for couples.
Las Vegas, Nevada
It may have been a while since your last trip to Las Vegas, but don't count it out as a place where singles mingle. Instead, Vegas specializes in couple vacations that are perfect without the kids. The best part about Vegas is that it is perfect place to spend a few days, before you get warn out of all the wildness that the city has to offer. You'll be happy to be home with your kids, but you won't soon forget the time that you had in Sin City.
Just because you have children doesn't mean that you can't travel with your significant other. Instead, ask your parents to babysit for the weekend and head to one of the places on this list. You'll be sure to have a great time and enjoy the break from your kids.