This post was supposed to be sponsored by  Snack Pack® via Mode Media for these monster printables!
Things are starting to get spooky around here—at least in the fridge and in our lunches. It's creeping up on Halloween, and I love finding little ways to add a little not-so-spooky fun to our everyday lives. Aside from decorating the house to be festive, we've been having a whole lot of fun with foods lately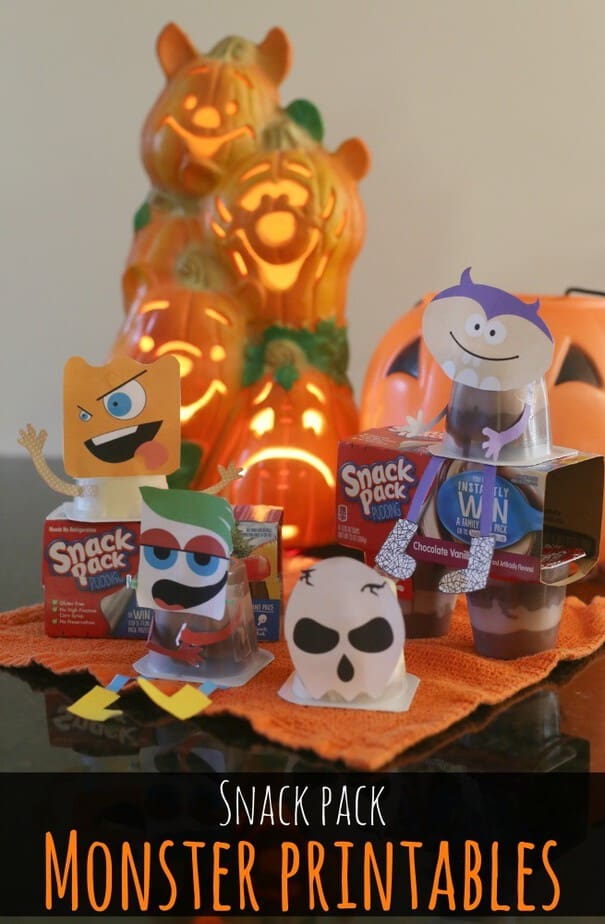 Snack Pack® Monster Printables
What you need:
Snack Pack® pudding 4-pack (any variety or combination will do)
1 sheet of printer paper for 4 Snack Pack® Monsters (you could also use card stock, but I'd just use printer paper unless you are doing these for display at a party)
Tape
Scissors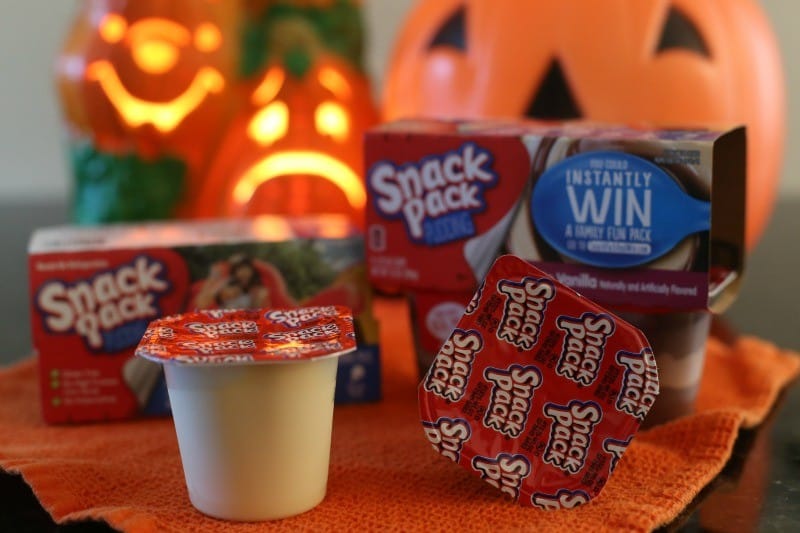 What you do:
1.Either download this this file or click the image below so you can print the monsters.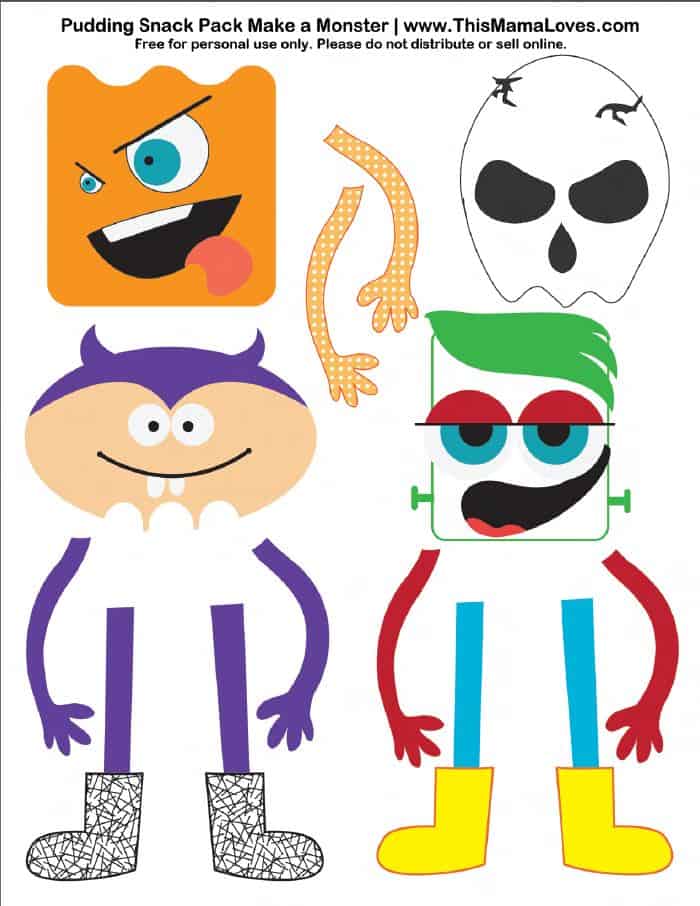 Cut out your monsters and tape them onto your Snack Packs®. (Have a little fun with the arm and leg placement if you want!)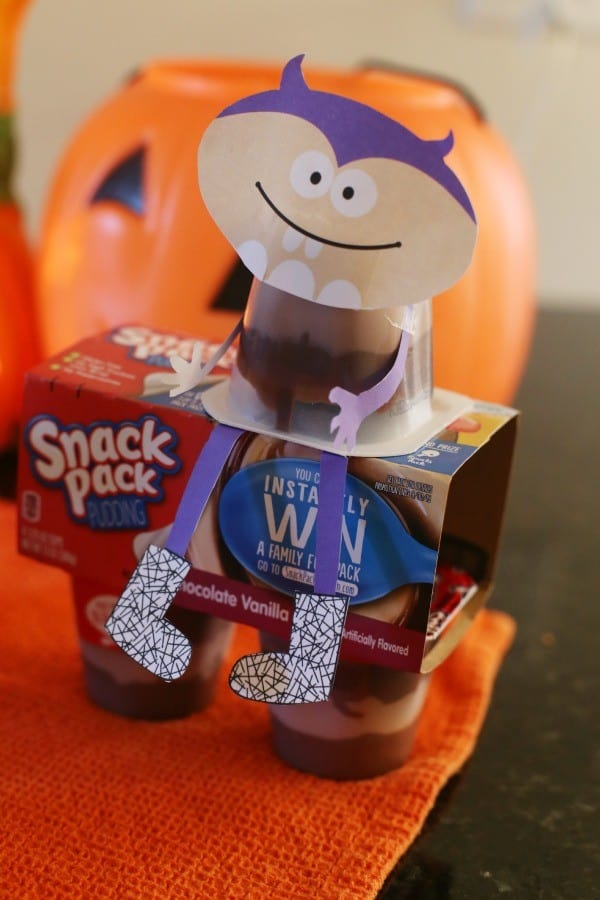 Tuck these little monsters into your kids' lunches, or do what I did and put them in the fridge without saying a word.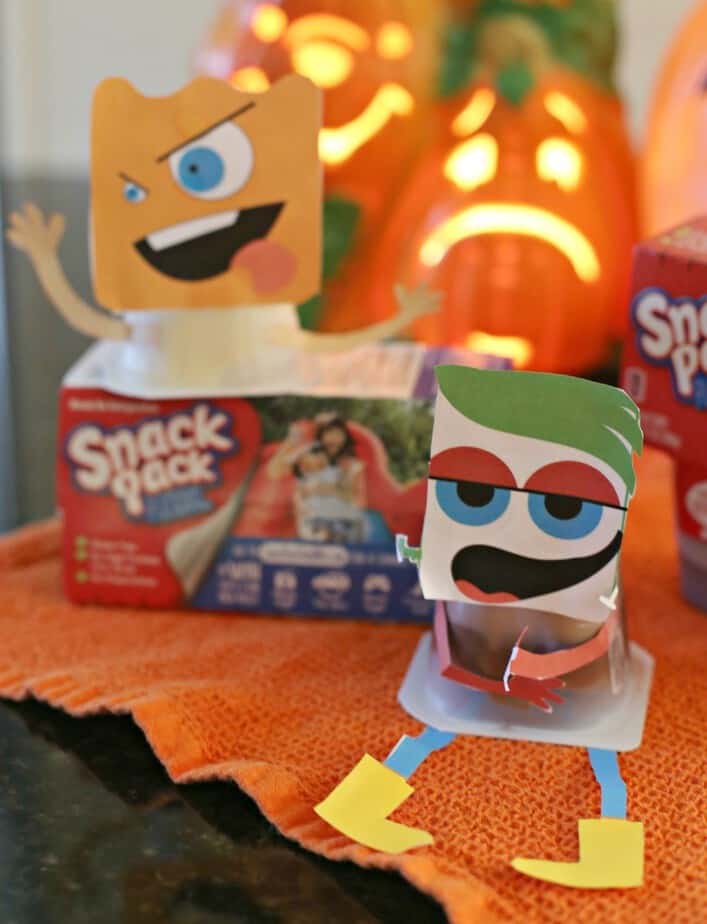 So much fun and such a special little surprise that costs nothing extra and adds a whole lot of monstrously good fun to your day! This is one of my favorite parts of being a mom—doing fun, silly little things like making monsters out of pudding. Sometimes we add things to food before we eat, but I really like to surprise the kids (and my husband!) in lunches or the fridge, so doing add-ins isn't always the best idea for me.
That said, with Halloween being this month, there's a ton of ideas you could do to make a simple Snack Pack® into something really fun: Call the vanilla "bone pudding" and throw a few candy eyeballs (or chocolate chips) in for a creepy factor, for example, or add some gummy worms or gummy body parts to a chocolate pudding cup and call it graveyard pudding. There are so many things you can do to make a regular Snack Pack® into a BIG amount of fun!
This Halloween, take a moment to slow down and enjoy a tasty and fun treat with the kids. Snack Pack® comes in a variety of flavors and offers endless mix-in opportunities the kids can help prepare. Each serving of Snack Pack® is fortified with as much calcium as an 8-oz glass of milk,* so you can feel good about serving your kids Snack Pack®. For mix-in inspiration, visit Snack Pack® on Pinterest and Facebook.

*All Snack Pack® products contain 30% DV calcium, with the exception of Bakery Shop Lemon Meringue Pie, Lemon Pudding, and Snack Pack® Gels.
How do you add a little fun to everyday foods?