Leftover Chicken Recipe: Buffalo Chicken Sub
I love to do roaster chicken for my family not only because chicken is good for you but also because I can squeeze at least  2 meals out of it (3 if I use the leftover meat and bones for broth!).  Any meal that sets itself up for a second easy dinner is my kind of cooking!  Such is the case with this Buffalo Chicken Sub using leftover chicken. My family always has a generous amount of meat left after we eat roaster chicken, we have done chicken salad to death with it- how about you? I started looking for new ways to use it and happened to have buffalo sauce and crumbled blue cheese on hand from another recipe. It was definitely a winner, winner chicken dinner!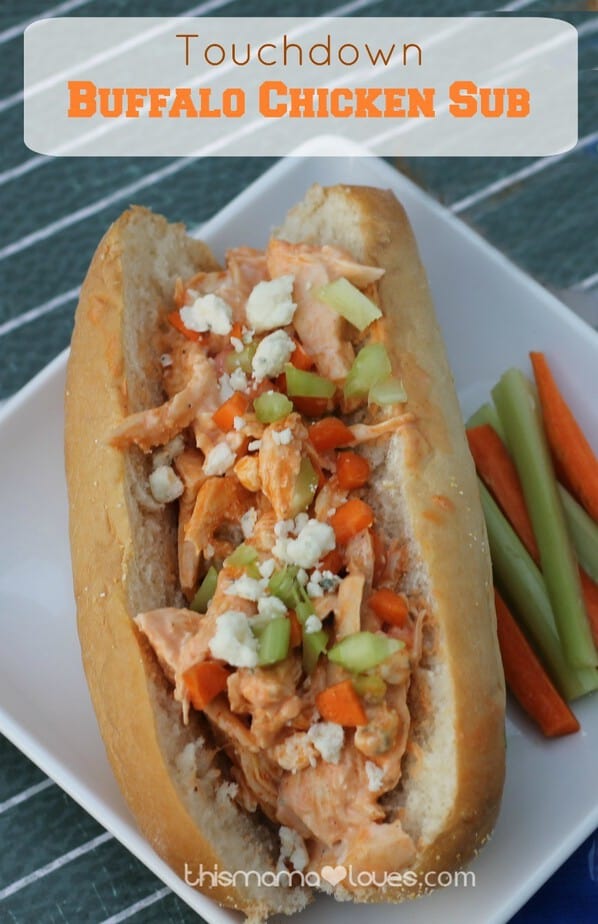 Here is how my chicken started out…. as an Oven Ready Roaster. This is already seasoned, in a cooking bag for tender, juicy chicken.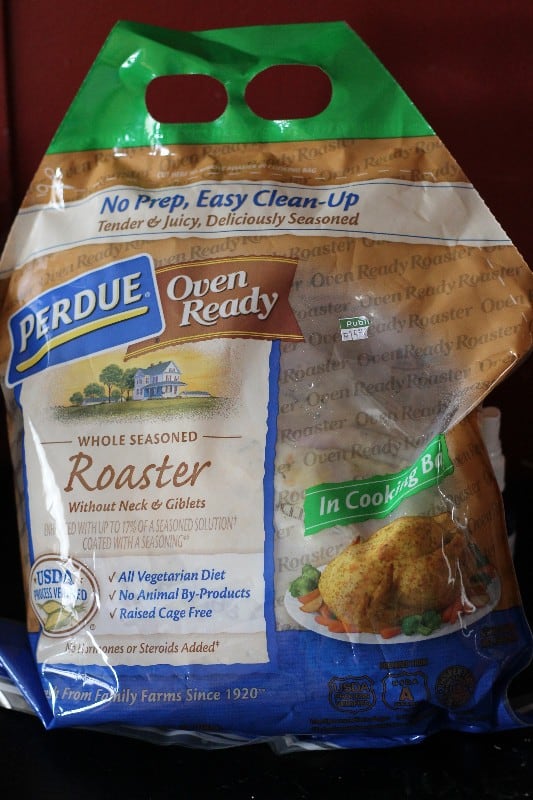 Simply remove from the outer bag, cut a 1″ slit in cooking bag, and place in oven preheated to 400° for 90-115 minutes until internal temperature reaches 180°. Let it rest for 10 minutes. You can even use the drippings in the bag to make a tasty homemade gravy!  I served it the first night with mashed potatoes and broccoli.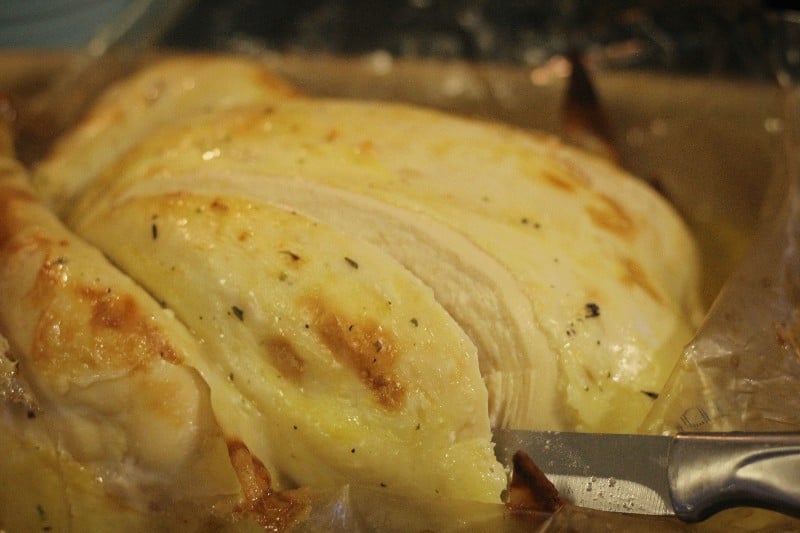 We had plenty of leftovers so I made these Buffalo Chicken Subs the next night.
Buffalo Chicken Subs
Ingredients:
2 cups leftover chicken, shredded
1/4 cup buffalo sauce
1/4 cup crumbled blue cheese
3 T. ranch salad dressing
optional-
diced celery
shredded carrot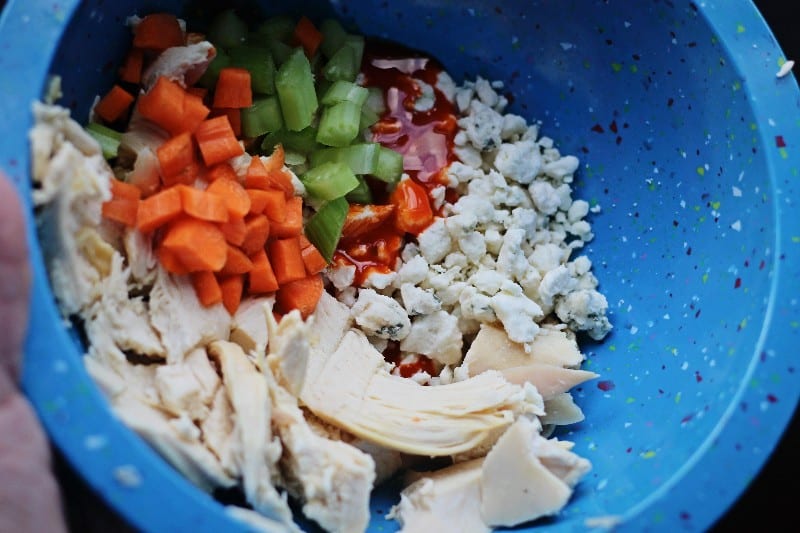 Directions:
Pull leftover meat from roaster chicken, chop well.
In a large bowl stir together chicken, ranch dressing, blue cheese, buffalo sauce, celery, and carrots until thoroughly combined. I LOVE my Rachel Ray mixing bowls– the rubber base means they won't slip no matter how messy the counter is, and they are fun to look at too! Also great for when the kiddos help mix and cook)
Scoop into 4 sub rolls.
Bake in oven on 350 for 10 minutes to heat throughout and lightly toast bun.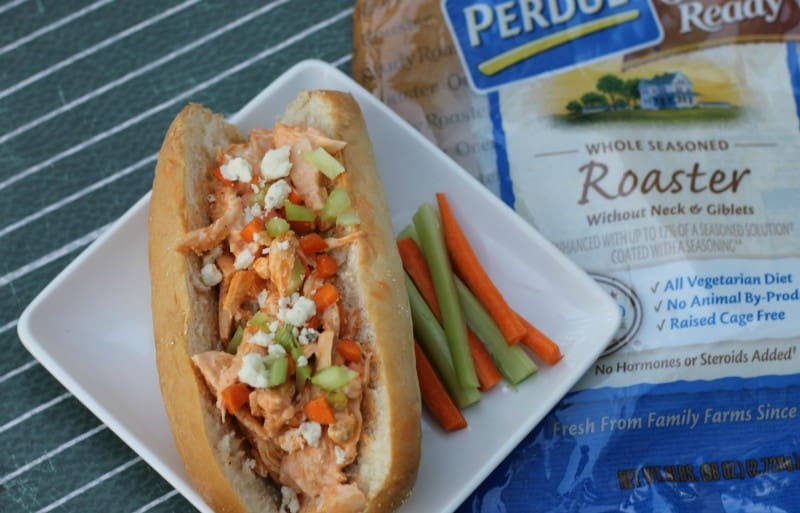 Find more buffalo chicken recipes here: Buffalo Chicken Dip, Buffalo Bites, Buffalo Ranch Deviled Eggs
What's your favorite thing to do with leftover chicken?