I had planned to bring some Kleenex with me when we were going to be Trick-or-Treating later this week, but thanks to Hurricane Sandy, it looks like Halloween will be cancelled for the second year in a row.  That means some creative thinking on our part- we'll have to think of some fun and creative ways to mark the occasion if we do get hit as hard as they think we may.  I know that we have a few neighbors around who are elderly and can't get out much, sowe will be walking over and leaving some of the candy treats we'd bought for sharing with a cute little card and the Kleenex Care Packs to wish them a Happy Halloween.  If we can't have traditional Halloween fun, we'll make our own!  (I will try to update this post with photos but if Sandy hits like anticipated, we're not going to have power for a while, and that means no internet…but I will try!)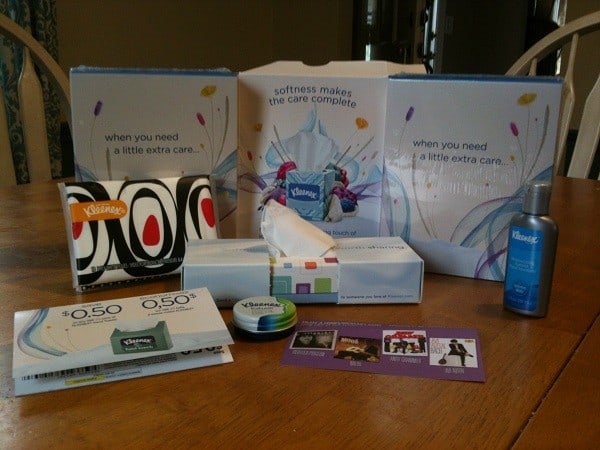 There are so many ways, small and large, that we can make a gesture to show someone we care.  A smile at someone who's having a tough day- a note in the mail, in a locker.  A special meal, or an ordinary meal, made special by a nice tablecloth, or candles.  Holding a door open for someone, or offering your place in line to someone.  I've seen people pay for the car behind them at a drive thru window.  There are so many ways to show someone you care– and so many opportunities to show our children all of those ways, and more. Kids learn by example, so the more we can do activities like this, the more they learn the importance.
Check out the Kleenex website where you can learn about the Softness Worth Sharing initiative. Upon purchasing a Kleenex Brand Care Pack, you may redeem your code at this site in order to send a care pack to someone special.  Who will you send your care pack to?
Visit Kleenex on Facebook page to learn more!
"I wrote this review while participating in an ambassador program by Mom Central Consulting on behalf of the Kleenex brand and received product samples and a promotional item to thank me for taking the time to participate."