We went for cute and fun for these little chicky pops.  Spring is coming (allegedly) and so is Easter.  These spring chick marshmallow pops are really fun to make and will sell like hotcakes at a bake sale!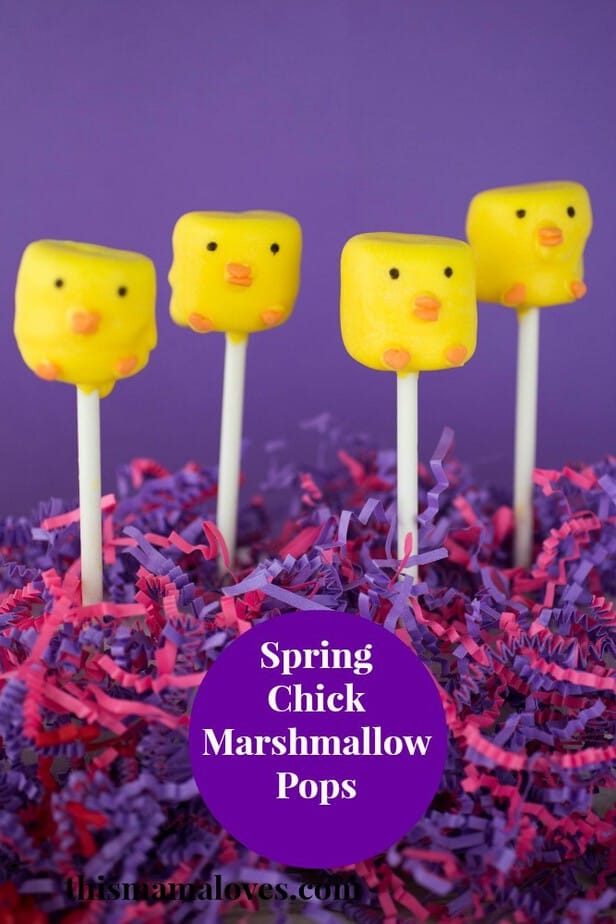 Spring Chick Marshmallow Pops
Ingredients:
Jumbo Jet Puffed Marshmallows
Yellow Candy Melts
Orange Heart-Shaped Sprinkles
Black Candy Decorating Pen (or black sprinkles)
Directions:
Stick a lollipop stick through a marshmallow for each pop you'll be making. Melt the yellow candy melts according to package directions. Dip each marshmallow in the candy melts until fully coated, then tap on the side of the bowl to remove excess. Place upright in a block of foam to allow to harden completely.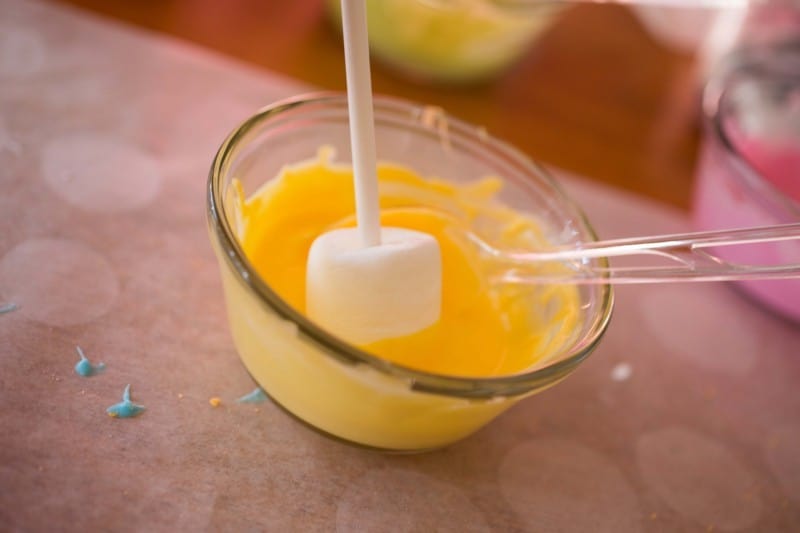 To make a beak, affix two of the heart-shaped sprinkles to the front of the marshmallow pop using yellow candy melts. Stick on two more sprinkles to make feet.
Draw black dots for eyes with the decorating pen.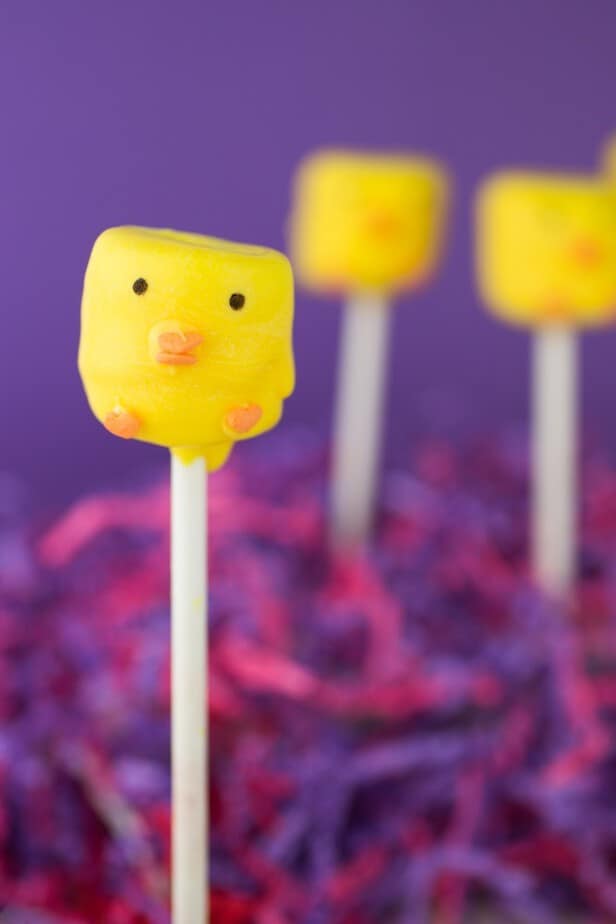 Allow to dry, and package as desired.