We may be one of four families left in the US who haven't seen Star Wars.  It's actually really sad, because we've enjoyed the movies for years, just haven't had the time.  In any case, the kids are enamored with all things Star Wars, and with Valentine's Day coming, want to bring some fun Star Wars Valentines in for their friends.  The tricky thing where we live is that no food is allowed to be brought in, so these have to be Star Wars Non Candy Valentines.  Which is what brings me to these awesome light saber cards my friend Liz made for us!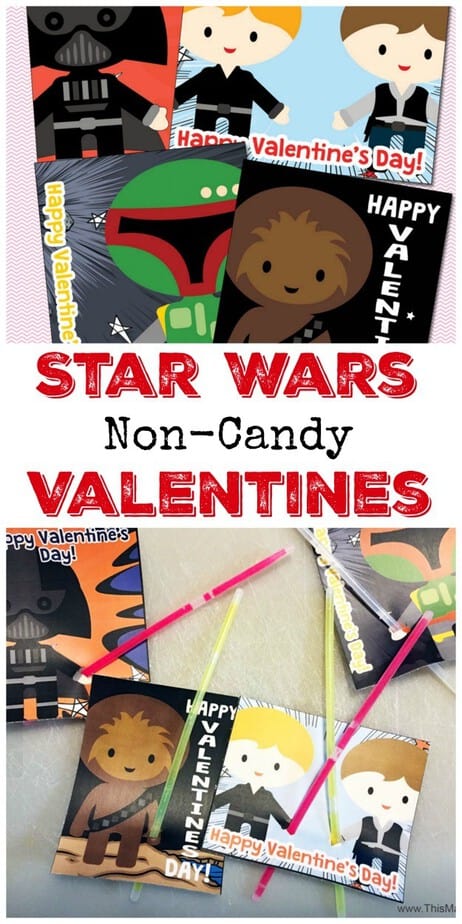 Star Wars Non Candy Valentines
What you need for these Valentines so you don't end up on the Dark Side:
card stock
tape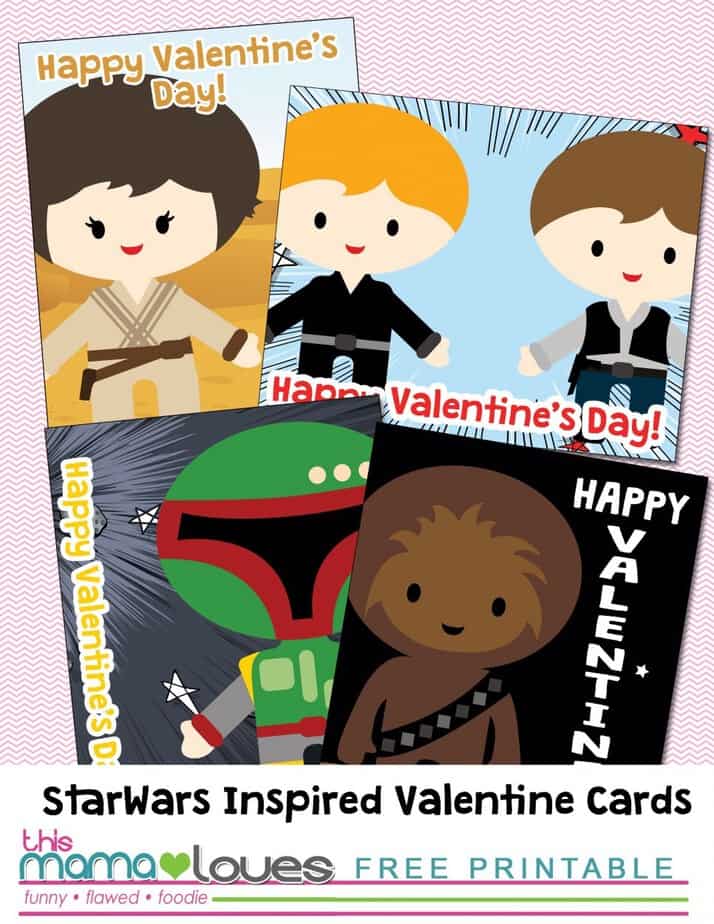 Star Wars Force Awakens Valentines PDF

 for the Star Wars Non Candy Valentines (or click image above)
pen or pencil for signing
What you do:
Print the Valentines, cut them, and then have your child sign/address them. Having them get signed after adding the glow sticks will have the potential for a mess.  As they finish signing, slide the glowsticks in and keep them in place with a piece of tape.  Younger kids can help to use the tape, and older kids can slide the glowsticks into the cards.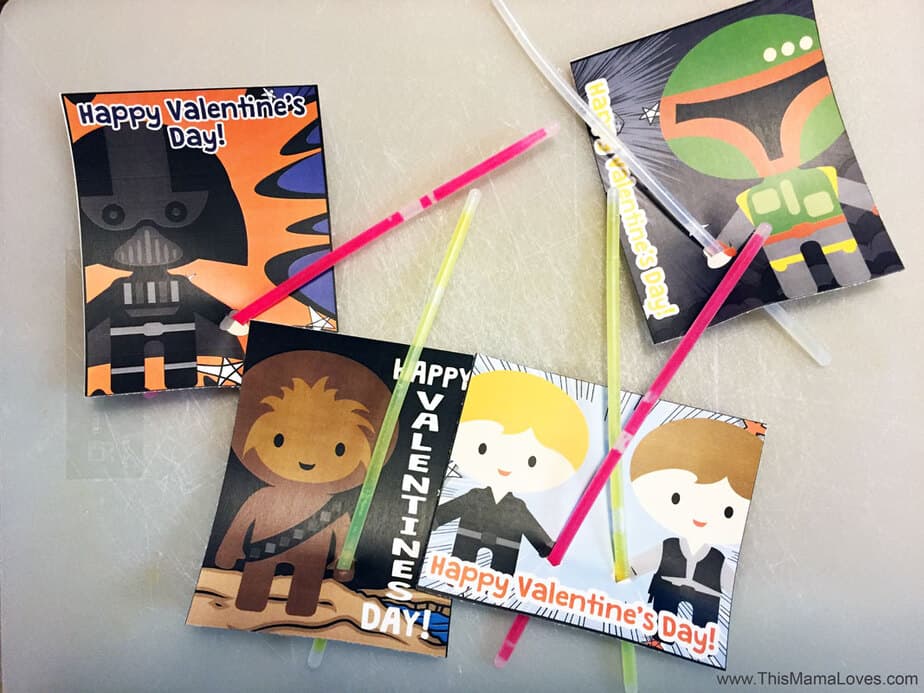 I cut a slit on the hand of each character and then made it a [ shape with two small slits going upwards then stuck the glow stick into it. I suggest a piece of tape on the back!
I would LOVE to see your little Rebel Fighter showing off their Valentines if you use these!!
We have lots of other great printable non candy Valentines Day ideas- Lego, Minecraft, American Girl, Hipster– and even some fun candy themed ones like these cute candy airplanes! .  Watch for Star Wars Valentine Candy Wrappers coming soon!