Hot summer days are made for outdoors, lots of waterplay, and of course popsicles!! Instead of letting the store bought pops overload the kids with sugar they dont need take control of their summer snacking! Like these homemade Strawberry Banana Yogurt Pops.  Sweet, lip smacking, and surprisingly healthy the kids will still beg for more!  This is the perfect summer treat that you can feel great about letting them (and yourself) indulge in. Use fresh or frozen fruit to make your popsicles- pre-portion and freeze fruit for even quicker prep.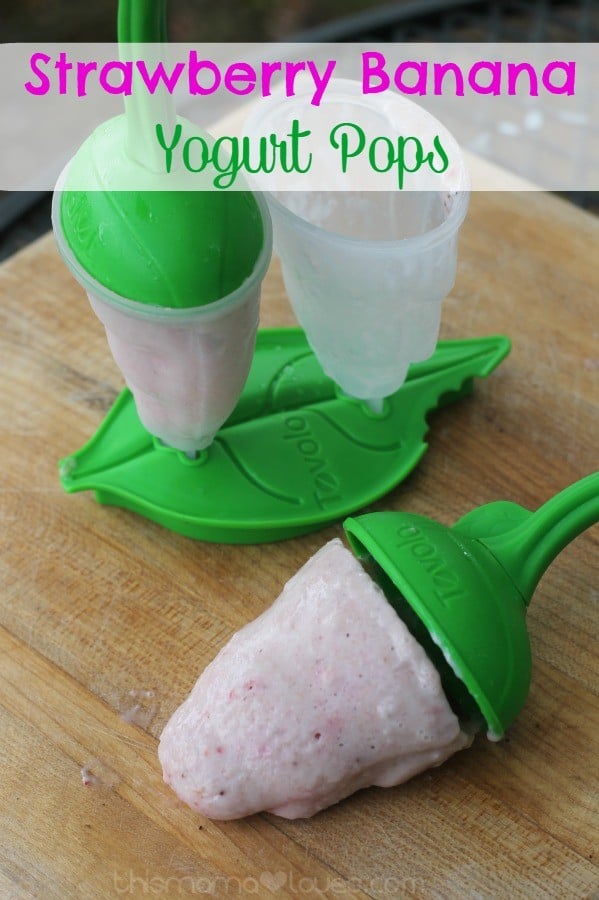 Strawberry Banana Yogurt Popsicles
Ingredients:
1/2 cup plain Greek Yogurt
1/4 cup milk
1 banana
5-7 strawberries, washed and sliced
honey to taste
Directions:
Combine yogurt, milk, banana, and strawberries in blender and combine until desired consistency is reached. You can run until smooth or leave some whole pieces of fruit depending on your taste.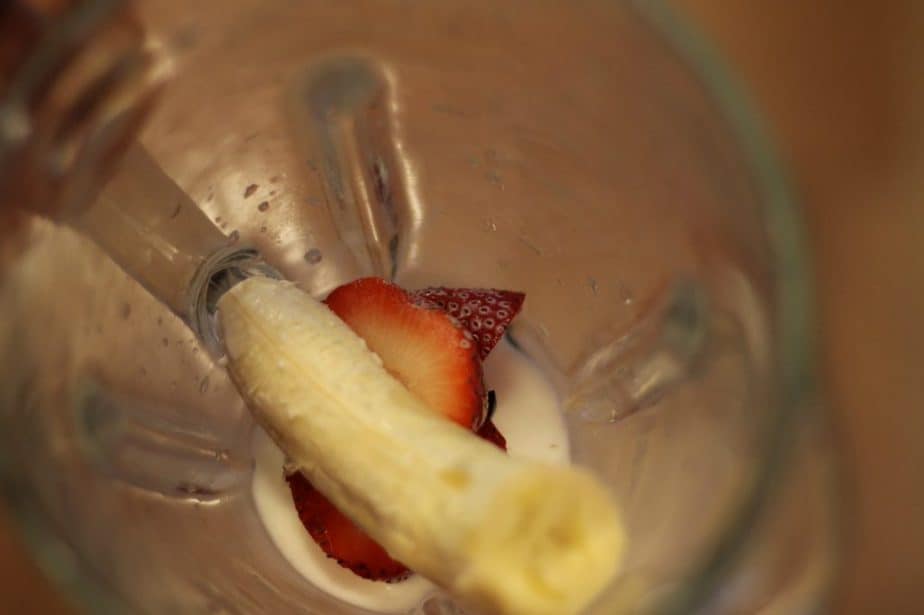 Add honey a couple teaspoons at a time until it is sweetened to your taste, or leave it out altogether for an even healthier yogurt pop.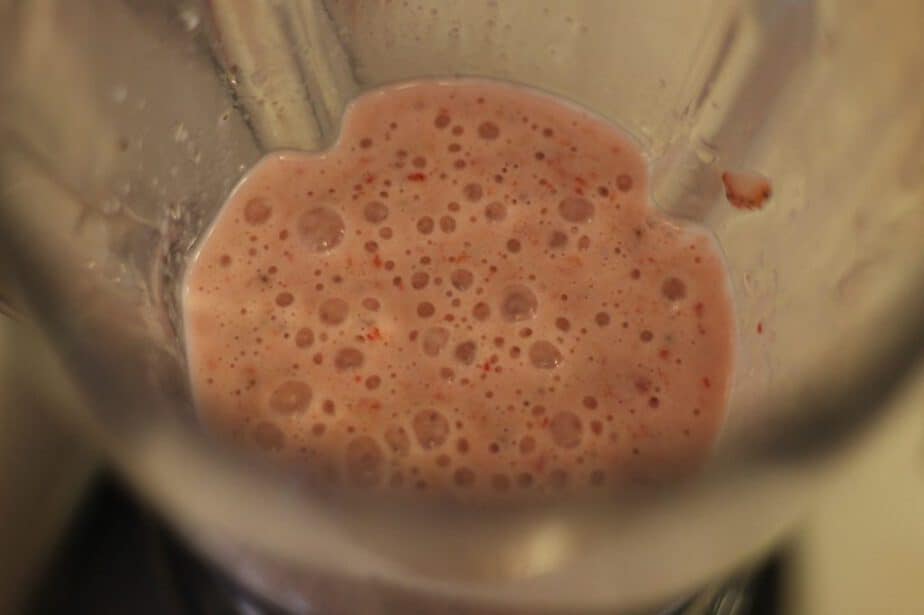 Pour into popsicle molds.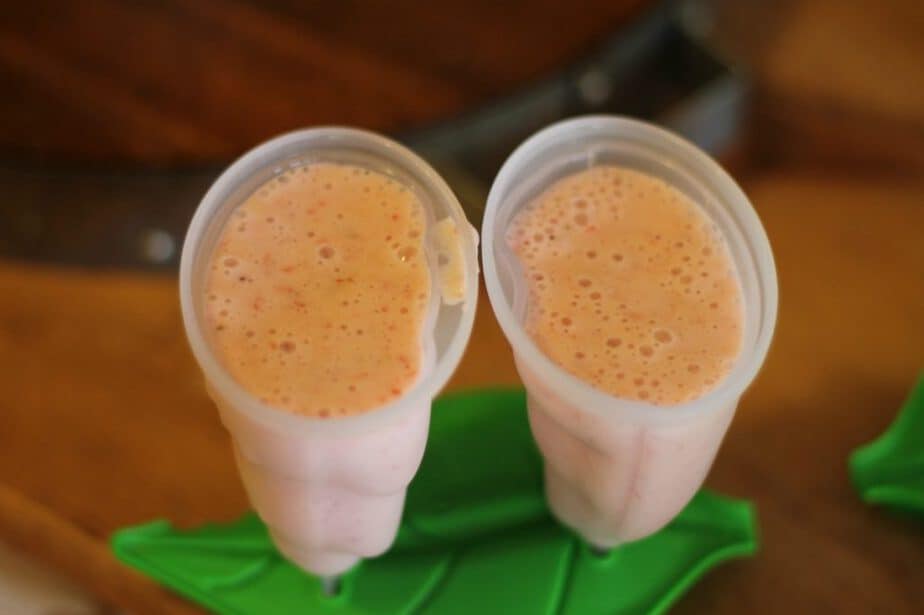 Pop in the freezer until solid.
Enjoy!
Here are a couple of popsicle molds I love…
Tovolo Bug Pop Mold – These are the ones I used for this popsicle recipe.