Memorial Day is HERE!  The unofficial kick off to summer. The start of all of the fun cookouts, picnics, BBQ get-togethers. The start of longer days and a more relaxed schedule (hopefully). The start of one of my four favorite seasons!
With all of these cookouts, picnics, BBQ get-togethers comes the question some love and some don't love as much- what do we serve our guests? With so many dietary needs, it's hard to be able to please all of our friends and family with one kind of food, so I have some fun suggestion that can work for just about anyone!
Grilled Pizza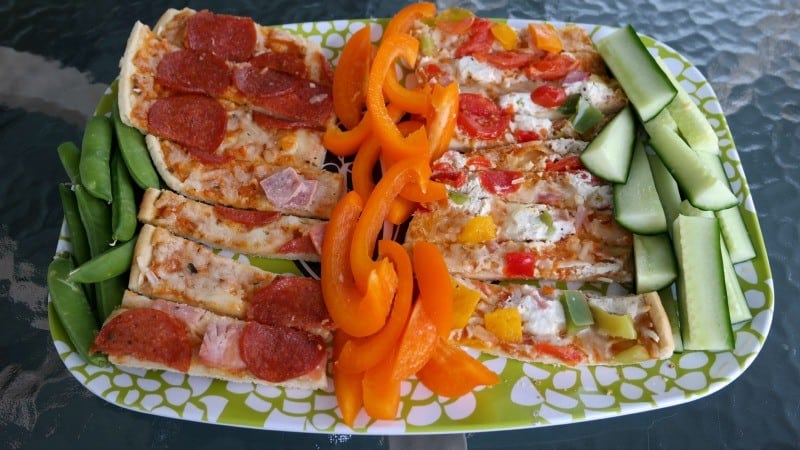 Pizza? At a cookout?  Why, yes! Why not? Ristorante by Dr. Oetker has some fabulous flavor combos, you can make sure to have a substantial dish for those who may not want meats grilled. One thing I love about this brand is that the pizzas aren't topped with just the right amount of flavorful toppings so nothing slides off when you pick up a slice…. making it a great option for BBQ and cookouts. Cut them small, cut them large, these would be a great addition to your party foods list this summer!
We are actually planning to grill a few Ristorante pizzas again  this weekend, so stay tuned!! We have been so happy every time we have grilled pizzas and I think with the already thin crust of Ristorante pizzas combined with the grilling flavor added to the already fabulous sauce and cheese we are going to have a huge hit on our hands. Pizza Funghi would be a nice option for your Vegetarian friends, with mushrooms, tomatoes, Edam cheese and Mozzarella. The Pizza Vegetale has lots of peppers, tomatoes, onions and chiles atop the thin crust – this is one of my husband's favorite pizzas right now. Lots of flavor, lots of great tastes. When you grill these pizzas, be sure to turn  your grill to the lowest heat so you don't overcook.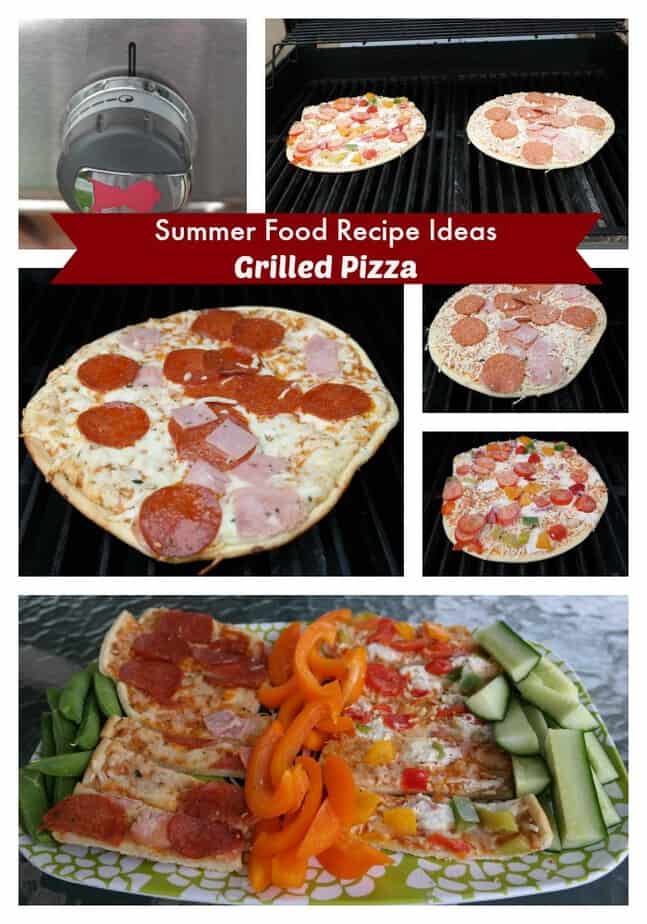 Find out if Ristorante is sold near you by visiting the Store Locator. If your local stores don't have it, I'd totally recommend asking them to start carrying it. We LOVE it!
 Burgers
Instead of plain burgers for your cookout, mix things up at bit. Make sliders with a few flavor options for guests. Sliders cook faster than burgers, so you can spend less time grilling and more time with your friends and family. You could also make sliders from smaller Portobello mushrooms and have some great toppings to choose from.
Some slider flavor combo ideas:
Bacon and blue cheese
Fiesta Sliders (black beans, corn, salsa mixed in with your burger meat)
Pepper and Onion Sliders
Mushroom and Swiss
I would sauté the veggies ahead of time and mix them with the meats once cooled. Most everyone enjoys a burger, but why not add some new flavors and add a little bit more sophistication?
Some side dish ideas:
Quinoa – there are so many options out there for making dishes with quinoa. Find a fabulous salad dish that can be served cold and add that to your menu. Skip any dairy for the recipe and you can satisfy your Vegan friends' bellies as well.
Heaven Potatoes
Salads with Seasonal Fruit
We always have watermelon around in the summer. Why not cut some up and add it to a salad? My mom used to make a salad with spinach, watermelon, onion, a little feta cheese… there are lots of options.   Pick a fruit that's in season, get it in a salad, and set it out. Who says BBQ foods have to be traditional?
I've also seen watermelon salad set inside of a hollowed out watermelon – watermelon, mint, olives and feta cheese.
Not into watermelon? What about salads with strawberries? Berries, spinach, pepitas and some dressing would make a great salad, super simple to make. There are so many options for fresh fruits and veggies in summer, so have some fun with your salads!
Beverages
Go to your seasonal fruits with your beverages again.  We made Honey Rhubarb Iced Tea a few years ago for the first time and it became an instant family favorite.
With or without alcohol, making cocktails and mocktails with seasonal fruits is a great way to add some great flavor to your drinks (and not break the bank, since seasonal fruits are generally less expensive).
What are your favorite foods to serve at a cookout?
This post is brought to you by our friends at Dr. Oetkers Ristorante Pizza as part of my Ambassadorship with them.  Opinions are my own.