Summer is here, and it's time to start thinking about all the fun things you can do to enjoy the warm weather. Whether you're planning on spending your summer days at the beach, or pool, or just relaxing in your backyard, a few must-have items will make your summer even more enjoyable. Some items received in exchange for inclusion in this post- some are affiliate items, and some we just love. 
Bermies shorts
Bermies shorts are the perfect shorts for summer. They're made from a lightweight, breathable fabric that will keep you cool and comfortable, even in the hottest weather. Bermies shorts come in a variety of styles, so you can find the perfect pair to match your personality. My favorite thing about this line is that it's all eco-friendly swimwear and performance clothing made from recycled plastic bottles!
Handzies Soap + Water Wipes
Get a 'soap and water clean' anytime, anywhere! Individually packaged and perfect for lunchboxes, backpacks, sports bags, and more, Handzies Soap + Water Wipes give you fresh, clean hands using only natural castile soap, water, and essential oils. Say goodbye to harsh hand sanitizers; Handzies do not contain alcohol, BZK, triclosan, artificial perfumes, or dyes. Gentle for use by the entire family!
http://handzies.com/
. Note: these are really great for camping!
Keep Going First Aid Kit
Credit: KeepGoing
First aid on the go! The handy, compact
Keep Going First Aid Kit
has 130 pieces of essential first aid supplies, from burn relief to bandages, so your child will be ready for anything! TSA-approved, the lightweight kit is packaged in an organized, stylish water & stain-resistant case for camp, school, or on the go. Created by a mom of four, the Keep Going First Aid Kit is essential for the entire family. Four kits are available, including the SuperKit (270 pieces), GoKit (130 pieces), Loaded MiniKit (60 pieces), and KidsKit (44 pieces).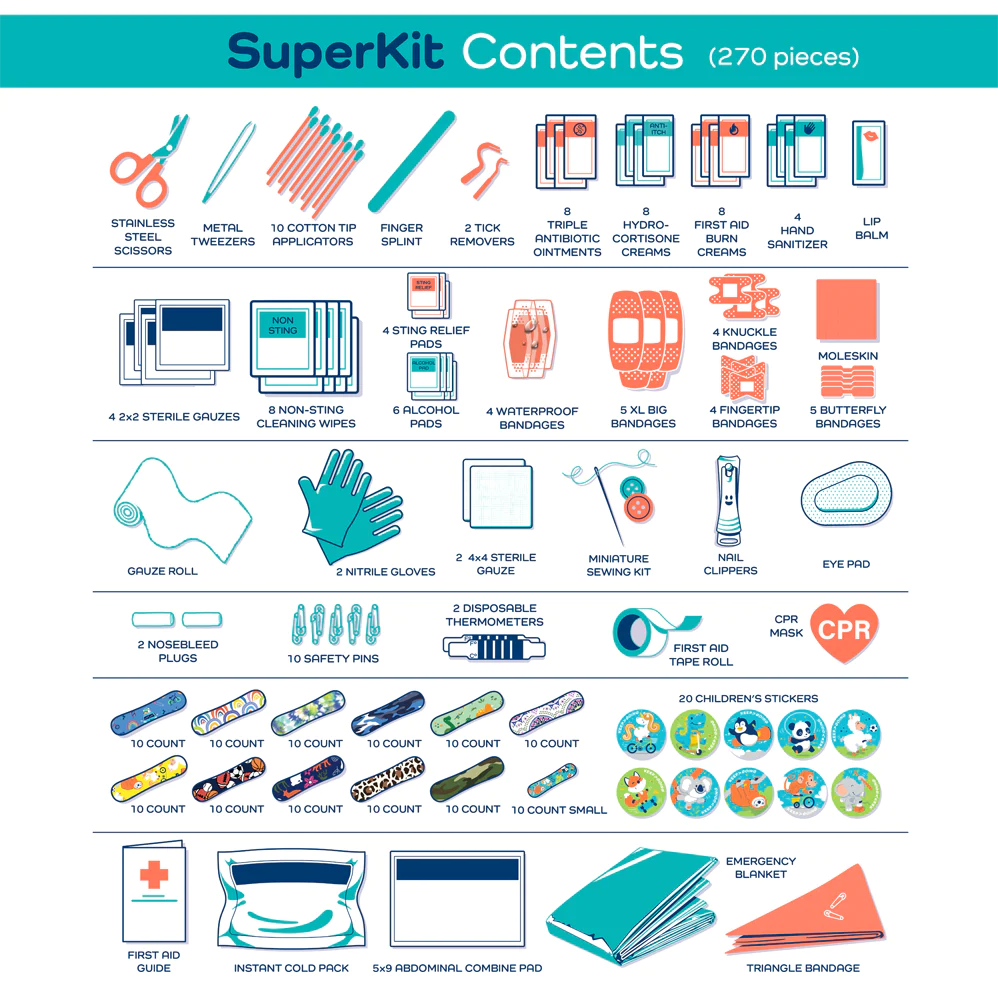 Credit: KeepGoing
Mabel's Labels
Mabel's Labels summer camp and back-to-school collections include all the durable, waterproof labels needed to keep your child's things out of the lost and found. With new, on-trend designs for children of all ages, Mabel's Labels make it simple to identify belongings… from camping gear, backpacks, and lunchboxes to clothing, school supplies, and more! Their Water Bottle Bands are the perfect reusable accessory to personalize your kiddo's water bottle.
https://mabelslabels.com/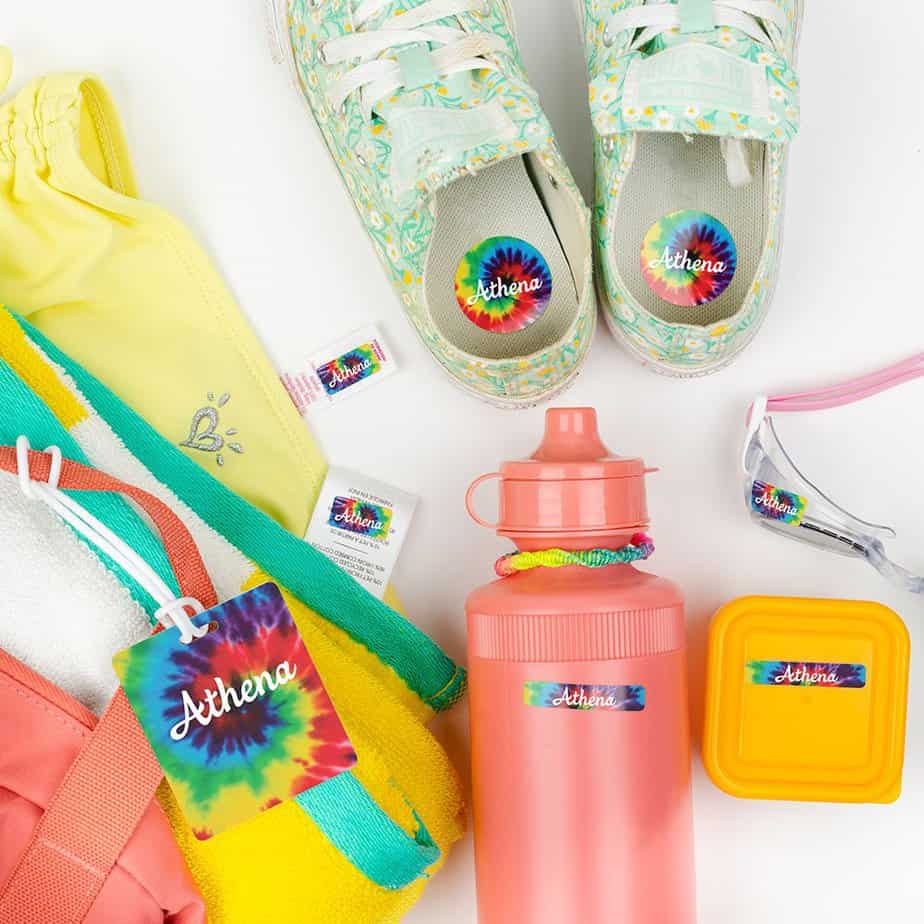 Credit: Mabel's Labels
Saucer Swing
A saucer swing can be fun for just being a swing, but kids and adults alike can sit and read, enjoy watching a movie on the projector outside, etc. Fun for the whole family! Large 40″ steel frame with tight weave rope net seat fits up to 5 kids or two adults. Weight rated to 750 lbs as a strong round swing. 
Penny Drop Game
Penny Drop is one of the EASIEST games I've come across and one that all ages can truly enjoy. From my 3-year-old grand-nephew to 86-year-old family friends and everyone in between, this game is simple and fun. Plus, it stores in itself. You will need to add a roll or two of pennies for playing. 
This game is perfect for rainy day activities, down time when camping, and really any time. We love it and think it belongs in everyone's home. 
Music!
Spending time outside? Bring the music with you! For barbecues, picnics, or just hanging around by the sprinkler, enjoy your music without worrying about splashes to the speaker- or bumps by the kids running by.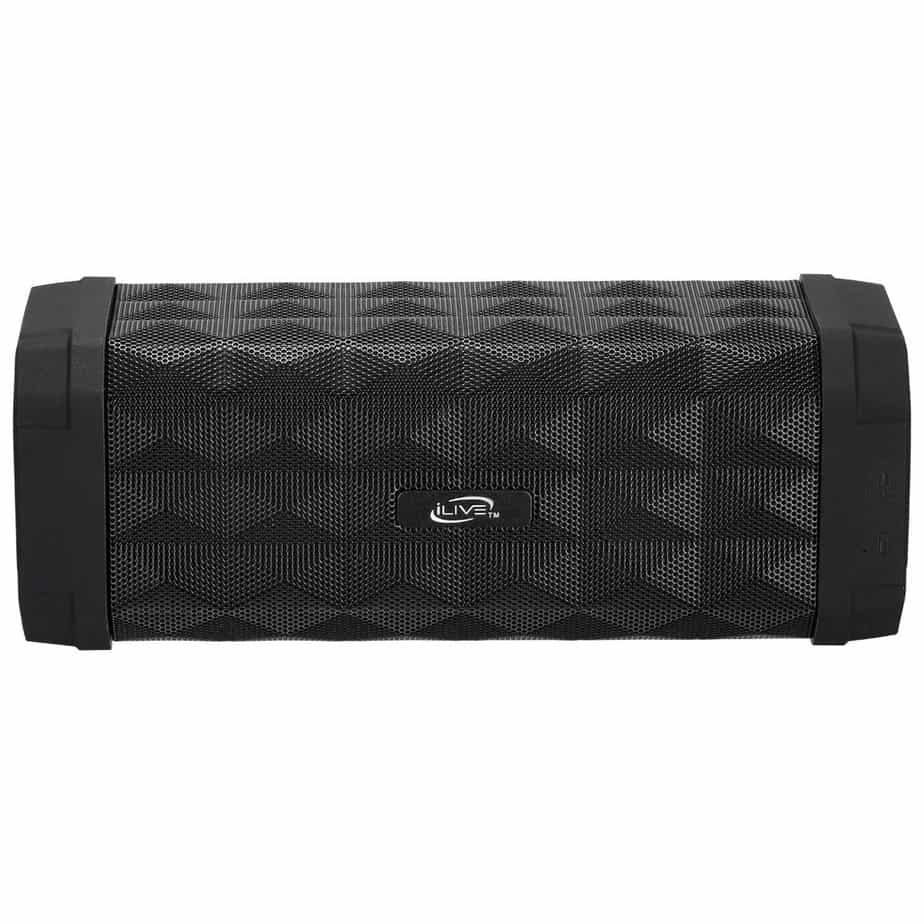 Credit: iLive
The iLive "DURO" Waterproof Wireless Speaker is a must-have for summer. With an IPx5 rating (meaning splashproof, water-resistant, sweatproof, etc.) and a shock-absorbing cover, the speaker was made for tunes by the pool. It has two built-in full-range speakers and passive subs, a 10-hour battery life, and Bluetooth capability so that you can bring the party anywhere.
In addition to the above-mentioned ideas, there are a few other items that you may want to consider adding to your summer must-have list:
A beach towel- a sand free one if you are heading anywhere but a pool! We really like the microfiber sand-free towels when we go camping at the beach. 
A hat
A water bottle- whatever kind you will USE on a regular basis to stay hydrated is the right one for you! We have so many kinds of water bottles in our house, but we all have our favorites. 
A cooler for on the go! 
A frisbee, ball, anything to "do" when outside 
Here are some additional tips for making the most of your summer:
Plan some fun activities. There are so many things to do in the summer, so make sure you plan some activities that you'll enjoy.
Spend time outdoors. The summer is the perfect time to enjoy the outdoors, so make sure you get outside as much as possible.
Stay hydrated. Staying hydrated in the summer is important, so drink plenty of water.
Protect yourself from the sun. The sun can be dangerous, so protect yourself with sunscreen and a hat.
Have fun! The summer is a time to relax and have fun, so make sure you enjoy every moment.