Summer Road Trip Tips
This summer road trip tips post is sponsored by Best Buy. We have been compensated in the form of a Best Buy Gift Card and/or received the product/service at a reduced price or for free. Last summer, my family took some of our longest road trips and discovered a whole new way to have fun together.
Truthfully, we also discovered some new ways to annoy one another. But that's a whole other post. Today we're going to talk about driving in summer and how to keep everyone safe and sound when you're on the road. People tend to take more road trips in the warmer months, so there are often more cars on the road, especially if you live near a tourist area. With that in mind, we're sharing some summer driving tips!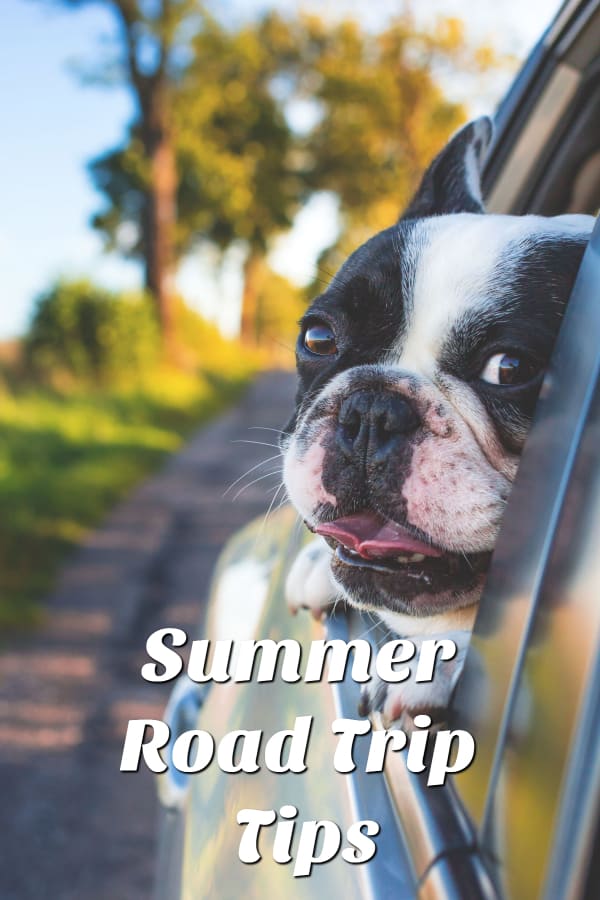 Summer Road Trip Tips
First of all, you're probably going to want to plan some of your trip. Maybe you want to plan every last second of time when you are away from home, or maybe you just want to get in the car and drive wherever the mood takes you. Most likely, you'll fall somewhere in between, like we do.
Fluids
For humans and your vehicle, and also pets, fluids are key. Check the fluids in your vehicle before you are ready to leave, and make sure they are full, don't need to be changed, etc. If you're traveling with pets, make sure you have a portable container for them to drink water from. Humans and animals need to have water on hand!
Check the oil- replace it and filters if needed before you head out, as well as wiper fluid levels.
Service
Make sure you take the time to check not only the fluids, but also check to see if your tires need to be rotated, that they are balanced, have enough air; check your wiper blades in the front and rear of your vehicle; and check the brake pads and linings. You do NOT want to find out that you needed to give attention to any of these things when you are on the road!
First Aid Kits
We have a well stocked first aid kit in both of our vehicles at all times. You can often just buy one for your car, but we also add in dramamine, kid medications, and those "breakable" ice packs. It's kind of funny, but what we've used the most of from our first aid kids through the years are things for beestings- anthistamine (Benadryl)the sting remover swabs, and ice packs for swelling relief)…I poked a whole lot of fun at my husband for insisting on this "overly" prepared kit, but by the second time I was able to help another mom when their little one got a sting- I understood and frequently share with others!
Car First Aid Kit (aka Emergency Roadside Kit)
Now, even if you have a new car, you should have some things on hand because you never know what can happen. One nail poking the wrong way on the road can wreak havoc on even the newest of tires, and you don't want to be caught totally unprepared.
Some of our must-have items to keep in the car include a good flashlight (I really like the new super power LED ones you can get, beacuse they are so bright and last longer than traditional ones!), jumper cables, flares, a can of WD-40 and a basic mini tool kit. It's always good to make sure you have both an umbrella and a blanket in the car!
Also, check before hitting the road that your spare tire and all associated parts that go with it are intact and ready to go.
UNIDEN R7 RADAR DETECTOR
The new Uniden R7 Radar Detector can help you be safe on your road trips this summer! It helps monitor your speed- and gives voice notifications. That means you can set a speed and the detector will let you know if you've surpassed that limit- without you needing to take your eyes off the road.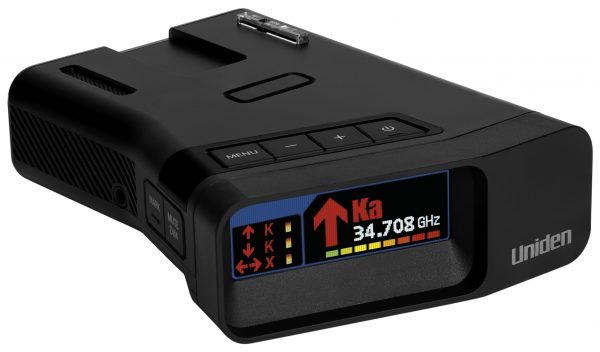 It's really easy, and I say this from experience, to get moving a bit above the speed limit especially on longer stretches of highway driving. The family's sleeping, you're driving a shift, and all of the sudden your speed creeps up…and maybe up some more. Having a detector with voivce alerts means you can keep your eyes on the road where they belong, and keep your speed in a safe range!
Take a Break
I don't know if they have these signs where you live, but all along the highways of New England, there are signs to take a break, stay awake for safety's sake! Reminding folks to REST. Take turns driving. Plan stops to get out, let your eyes relax a bit, stretch your legs, and break up the road trip. A few minutes rest now can make a big difference later.
Play by the Rules
Obey traffic signs and laws. Tailgating is never a good idea. Use your blinkers (and that does include turning them OFF once you've moved to a new road or lane!) and be courteous to other drivers. You want your road trip to end at a destination, not an accident. Follow speed limits for sure.
Got Kids? Pets?
Travel with kids (and pets) can be a lot of fun. It's also going to likely mean that you have more frequent stops, often unplanned, and you will need to plan for activities to keep the kids occupied in hopes of preventing them from asking "are we there yet" eleven thousand, four hundred sixty three times before you've been gone an hour.
*They WILL ask when you'll be arriving, are we there yet, how much longer. It doesn't mean you have to answer them each and every time, but they are kids, and they will ask.
*Pack snacks. Then pack some more. Remember, when packing snacks, that the drier foods that crumble tend to be easier to vacuum from the car later, and stickier things like granola bars, cereal bars, etc., aren't always your friend when it comes time to clean a car post road trip. Pack a variety and pack them into serving size packages- baggies, containers, whatever you want. That way, when someone spills a bag of Goldfish, it's a snack sized serving and not the $11.99 box that you intended to last the entire trip. Less tears, less wasted food, and less to vacuum when you return home. (If you have a dog, it also means less for them to nosh on while traveling).
*Pack fluids for everyone to drink, as mentioned above, but if you want to keep the urgent bathroom stops to a minimum, I suggest that an adult controls the doling out of beverages on the road. Also, sugary drinks? BAD IDEA. Plain old water is your friend- no staining, no sticky residue when it's spilled.
I am going to confess now that if you ever road trip with me (and my 9 year old), you'll stop frequently for bathroom breaks. I've been like this for almost 45 years and I don't see that changing!!)
*Pack a variety of things for the kids to do. Books, puzzle books, game pads, tablets, Rubik's cube, busy books- plan according to your child's age and interests. If they have a favorite show that calms them and makes them happy, download it onto a tablet or grab it on dvd. If it's Caillou, pack headphones so you don't have to listen to it. 😉
*Plan to stop somewhat frequently for bathroom breaks to let the kids (pets too!) get some energy out. If there's not a playground where you can stop for even half an hour close to your route, stop at a rest area and do some moving around. Jumping jacks don't take a lot of space. It's a whole lot easier to settle in for another stretch of a road trip when you've had a little fresh air, an empty bladder and gotten to move around a bit.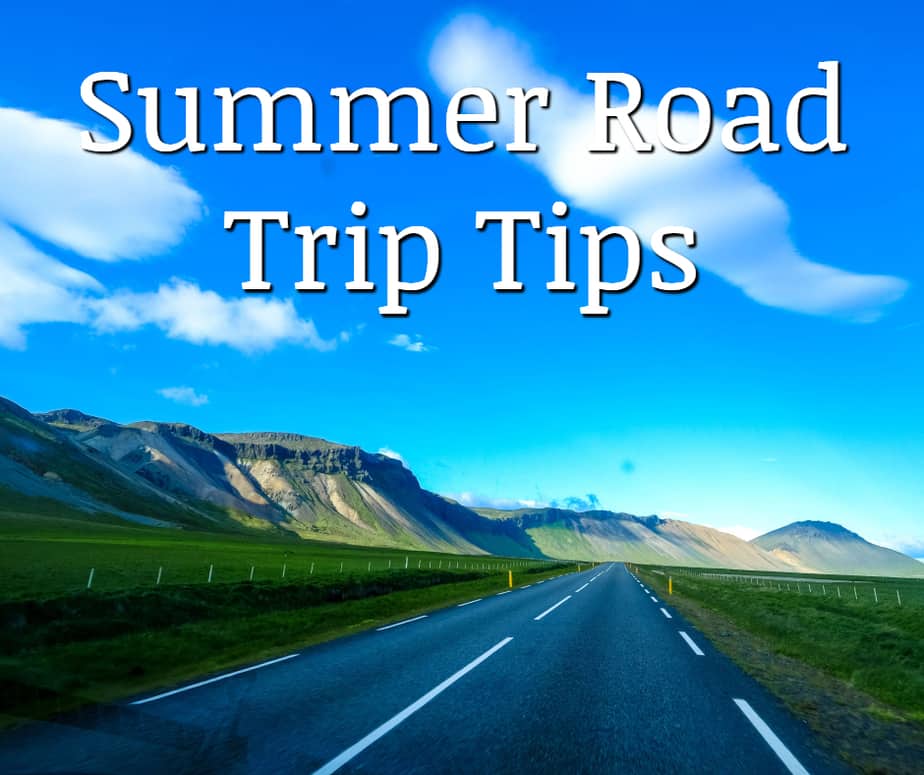 What are your summer road trip tips? What do you do for summer driving safety?