This post has been sponsored by our friends at Surfs Up 2 and Walmart. All opinions are my own.
In case you have not heard, Surfs Up 2: WaveMania came out on DVD & Digital January 17! If you have been waiting for the perfect family flick, this is it.

Perfect for a family movie night, we picked up Surfs Up 2: WaveMania for ourselves so we could escape the chilly weather outside and enjoy some summer beach fun inside!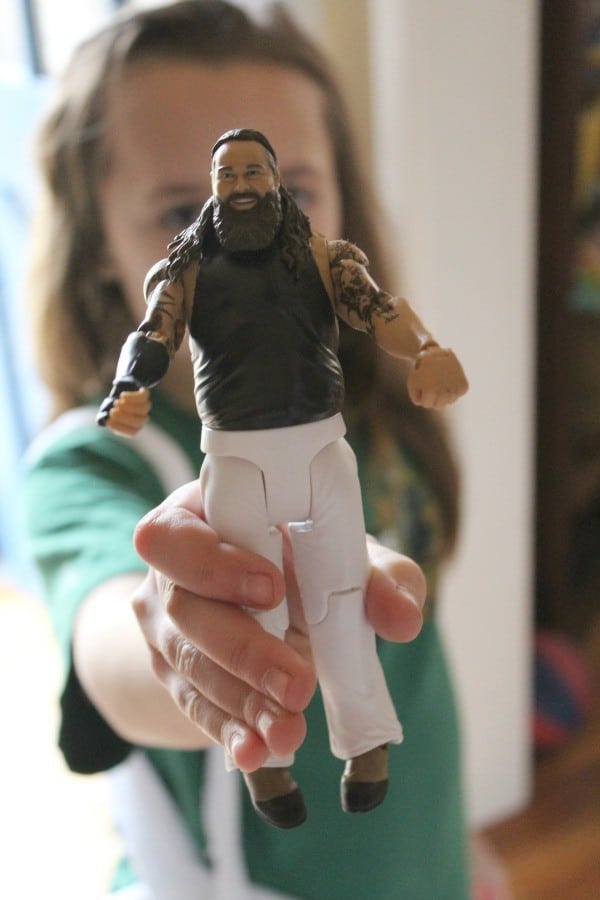 First, let me tell you about this film. In Surfs Up 2 : WaveMania characters Cody, Chicken Joe and Lani are back in their most epic (and hilarious) adventure yet! The most radical surfing dream team, The Hang Five (voiced by WWE Superstars John Cena, Undertaker, Triple H, Paige and Mr. McMahon) puts Cody and his friends to the test and teaches them the meaning of teamwork as they journey to the most legendary surfing spot. Sounds exciting, right?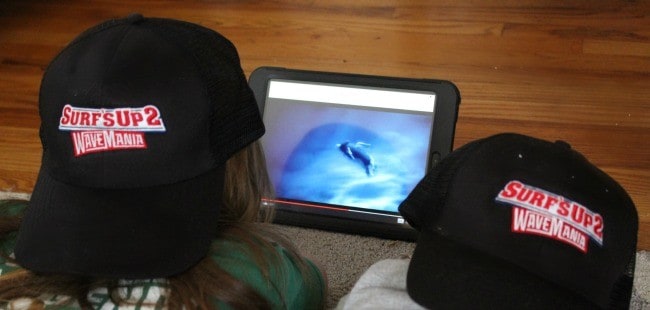 This film is an extreme surfing adventure starring your favorite WWE superstars and encourages kids to "Never give up on being awesome!" It features the voices of John Cena, Undertaker, Triple H, Paige & Mr. McMahon. Plus, when you head to Walmart, iTunes or Amazon.com to purchase Surfs Up 2: WaveMania on DVD & Digital you will also enjoy bonus bloopers, a How to Draw Your Favorite Characters feature and much more!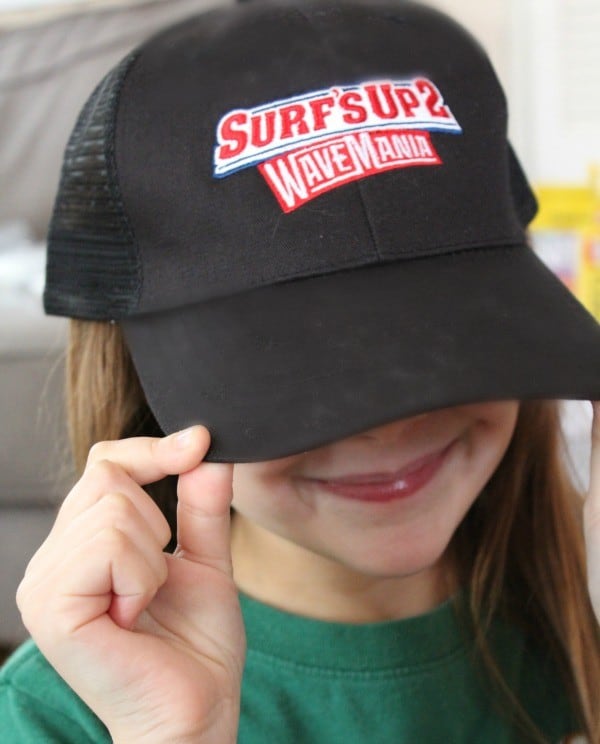 We held our own Surfs Up : WaveMania viewing party where even though it was cold outside, we heated things up!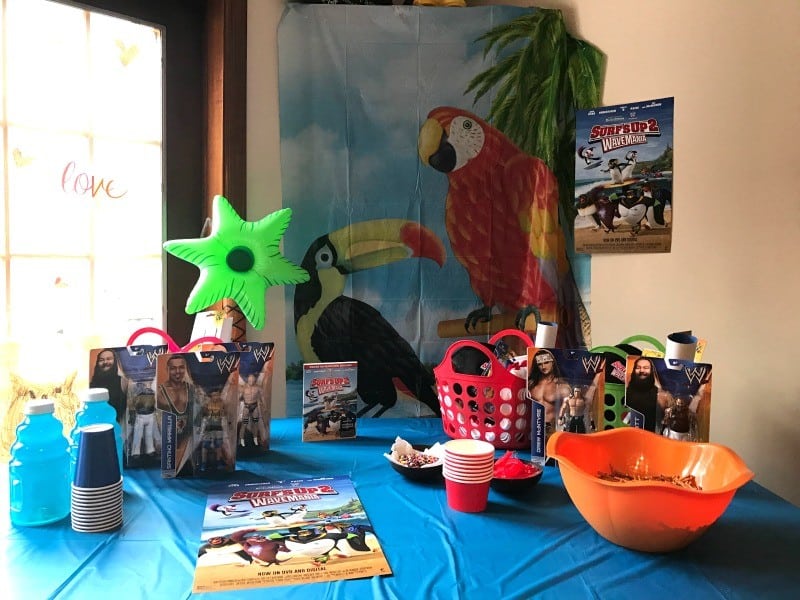 We kept the snacks simple- this was after school and I didn't want the kiddos going home to their parents with bellies full of junk food. Some chocolate coated sunflower seeds and candy fish paired with some pretzel sticks in smaller cup sizes kept the eating to a minimum but also gave the kids something yummy to munch on during the movie.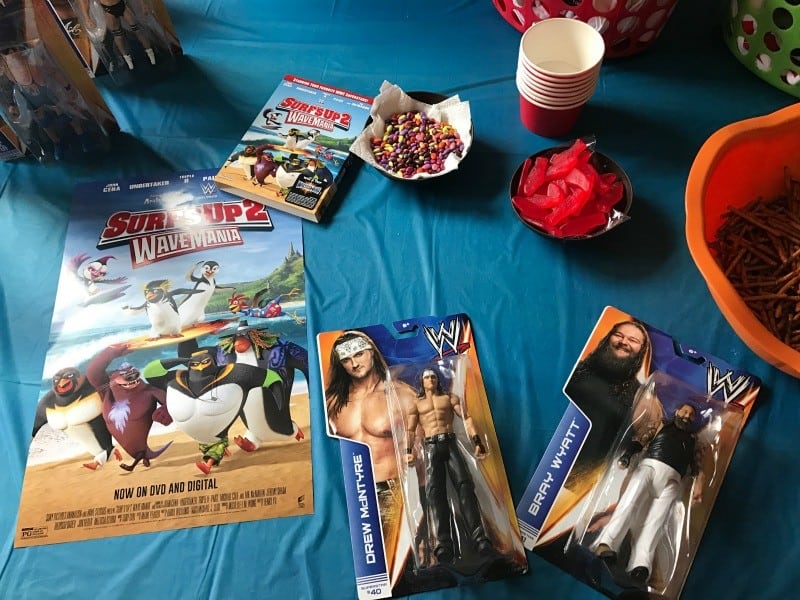 Our friends at SONY sent some fun action figures, trading cards, movie posters, beach towels and hats to share, so I went to the dollar store and got each of the kids their own little plastic beach tote to hold their party goodies in…plus, they can use it to tote things at home or bring toys to the beach when the weather warms up!
Thanks to the time of year, not all of our invitees could attend the party. We had some extra beach towels left over, and decided we'd make a fun no sew beach bag
We made simple beach bags using beach towels following this no sew tutorial:
No Sew Beach Bag Tutorial:
Supplies needed:
Beach towel
Scissors
Fabric Glue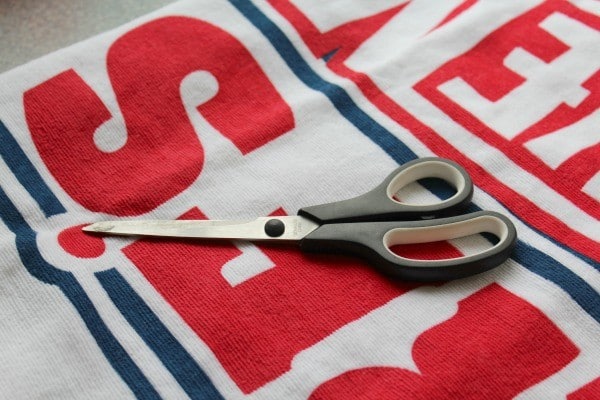 Directions:
1. Begin by cutting your towel into a rectangle approx. 18 inches long and 24 inches wide.
2. Fold the piece of towel in half and fold all edges under. This will give you clean and fray free edges.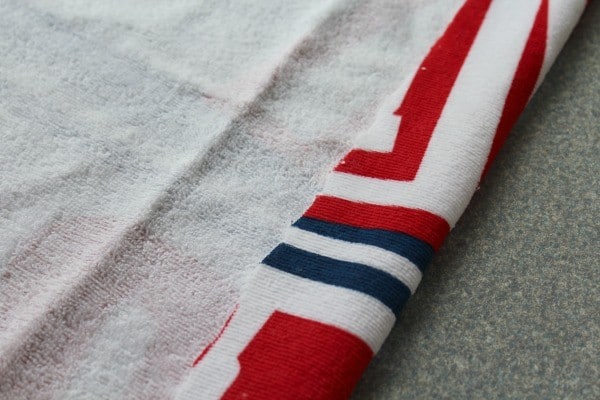 3. Run some fabric glue along the areas where the fabric meets. Press the edges together and hold in place so they adhere.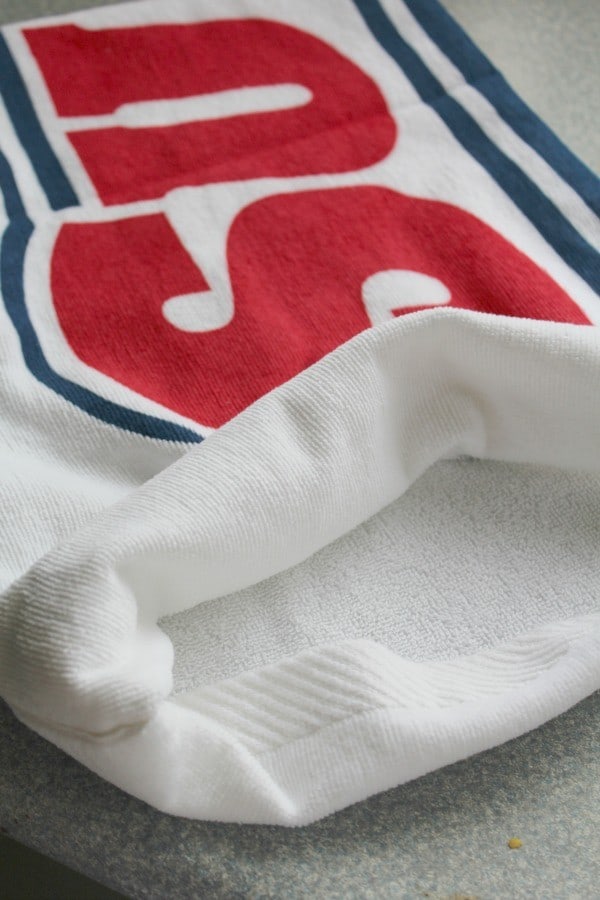 4. Take an additional strip of towel and twist it. Add glue to each end and press it to the inside of the beach bag to create a handle. Allow to dry and your beach bag is now ready to be enjoyed.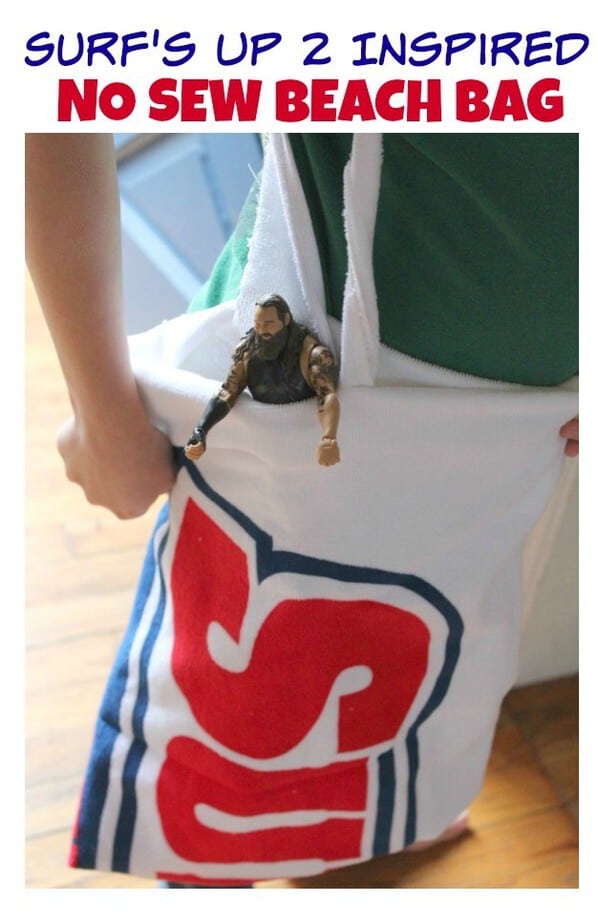 We filled our bags with snacks and of course our WWE action figures and downloaded our movie to enjoy! The kids loved watching Cody, Chicken Joe and Lani head to the beach for another adventure, they laughed at all of the surf lingo, and they loved hearing the voices of their favorite wrestlers bring this movie to light. Even once the movie was done there were tons of bonus features to enjoy after and keep the party going! This film made for the perfect family comedy and is one of our favorite animated films yet.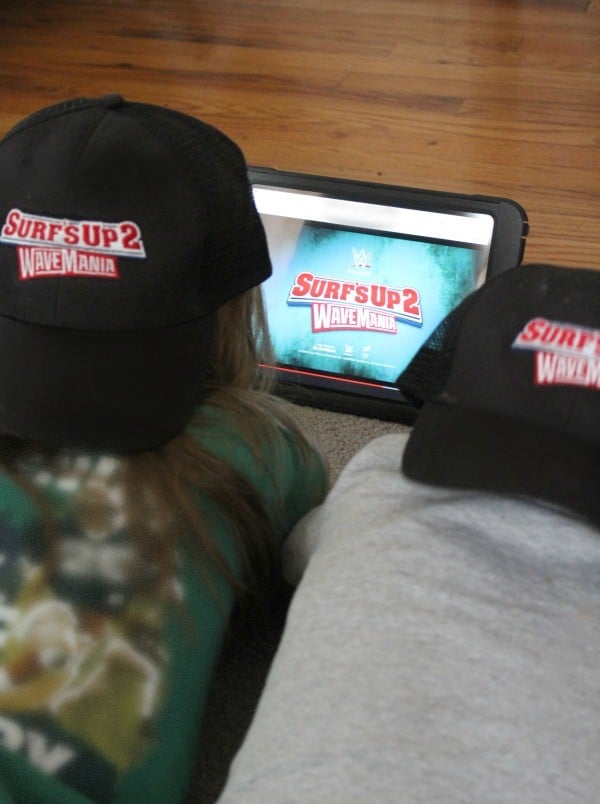 Why not head to Walmart, iTunes or Amazon.com to purchase Surfs Up 2: WaveMania on DVD & Digital and enjoy your own family movie night? When you are done, you can enter for a chance to win tickets to WrestleMania 33 in Orlando – visit SurfsUp.com!