It's playoff season- and by playoff season, I mean FOOTBALL. As you may have heard, there are only two teams left and they'll be facing off in the biggest game of the year! Luckily, January is #NationalSlowCookerMonth, so you can start perfecting your game day grub as you prep for hosting or attending a viewing party. To get you ready, I am excited to partner with Pepto-Bismol to share a touchdown-worthy slow cooker recipe for Sweet & Spicy Buffalo Chicken Dip! Even if your team isn't in the big game, you can still enjoy delicious foods while you watch!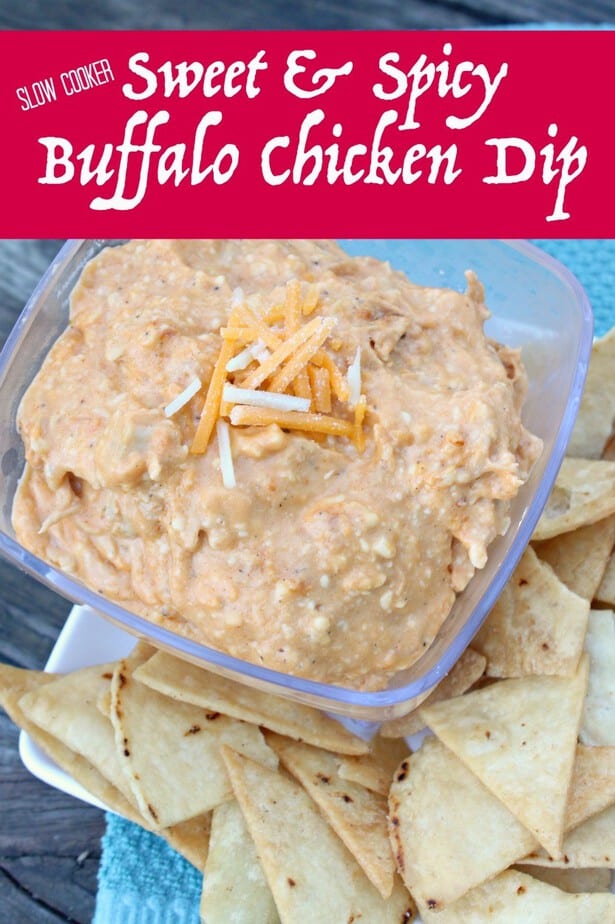 Sweet & Spicy Buffalo Chicken Dip
Ingredients:
3/4 lb. chicken breast or tenderloins
1/2 cup buffalo sauce
1- 8 oz. block cream cheese (If you want to lighten this up, use a light or low-fat cream cheese)
1 cup cheddar cheese blend, grated (Again, if you want lighter, use a skim milk cheese)
1/4 cup ranch dressing (Or use a light version)
1/4 brown sugar, packed
1/2 tsp. garlic powder
1 tsp. ground black pepper
slow cooker (is there no end to how I love my slow cooker? How do people live without these?)
Directions:
Coat the inside of your slow cooker well with non-stick spray.
Place all ingredients in slow cooker except for ranch dressing.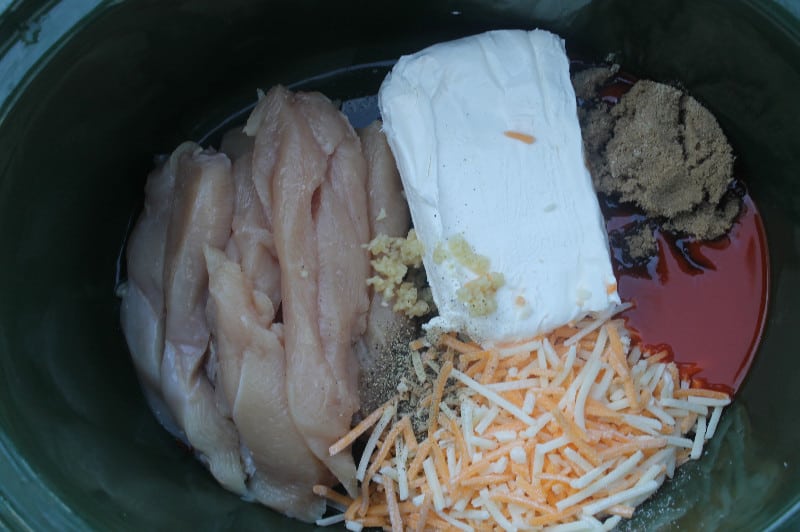 Stir ingredients thoroughly, cook for  2-3 hours on low.
Shred chicken with two forks, stir in the ranch dressing and mix everything well.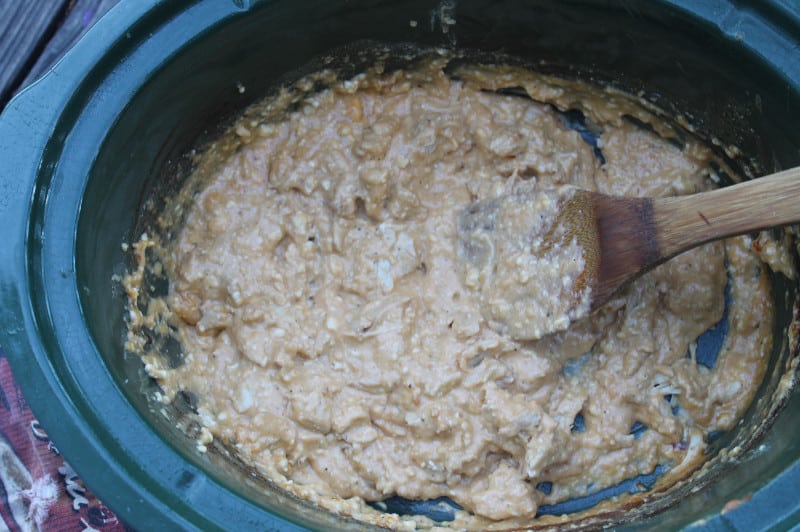 Transfer to a bowl and serve with chips, pretzels, crackers, carrot sticks, or celery sticks for delicious snack that will have all the food fans – and football fans- cheering!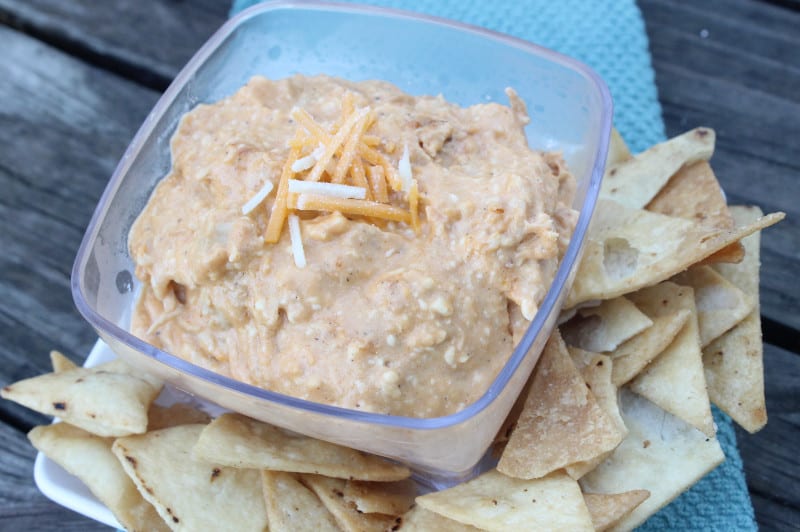 What are your fave game-day goodies to eat?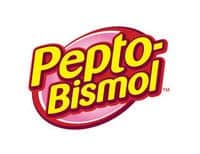 You can indulge in your football food fantasies with the relief of Pepto-Bismol close at hand to combat the food that doesn't love you back! For those game days when you happen indulge a little (or a lot) – keep some #PinkRelief handy for yourself and your guests! Grab your money saving coupon here!
[mpprecipe-recipe:695]