Taco Pasta Salad
I feel sometimes like everyone has their "dish" they bring to all gatherings. Something they are known for and everyone loves. Well, except for me. No one ever makes a specific request from me and so I'm often left wanting something a little fun to bring, like a new twist on an old favorite.  Pasta salad is a dish that we all joke about for a big 4th of July party we go to every year- the host always says she doesn't want 100 pasta salads and potato salads. So naturally, I'm thinking I'll do this fun Taco Pasta Salad and change things up (without getting in trouble for yet another pasta salad dish…) to go with the fun Red, White and Blue Twizzlers we found and glow sticks!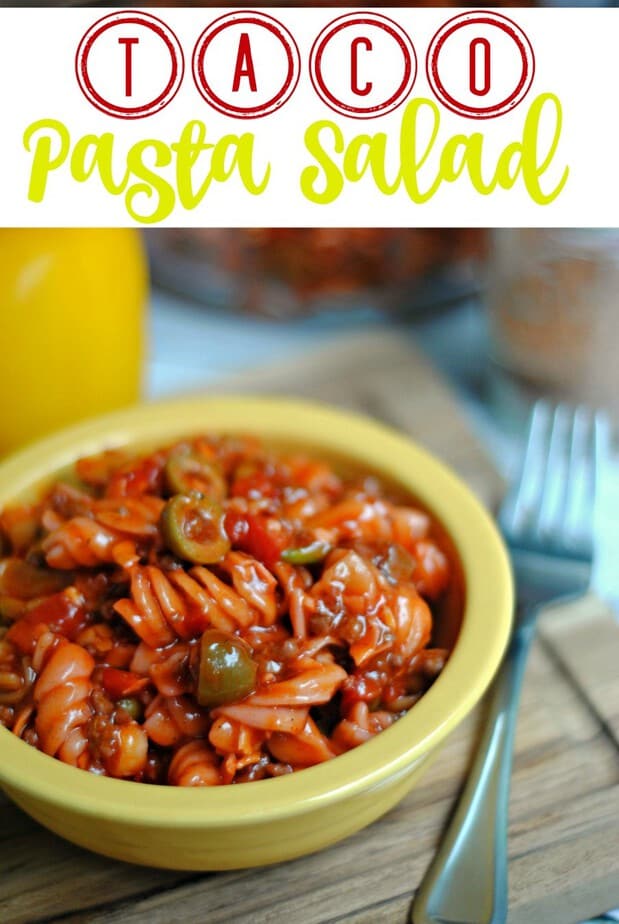 Taco Pasta Salad
Ingredients – 
1 pound of ground beef
1 red or yellow bell pepper, diced
1 bunch of green onions, chopped
1/2 jar of olives, sliced (I totally do this eye)
16 bottle of French Style dressing (Aldi's brand makes a really good version!)
16 oz shredded cheddar cheese
16 oz package of tri-color rotini noodles
Directions – 
Brown the ground beef and drain.
I like to use my cast iron skillet just to get a little extra iron into our diets
. Allow it too cool completely to room temperature before mixing together your salad.
Cook the tri-color rotini noodles according to package directions (about 9-11 minutes), drain, rinse and allow the noodles to cool.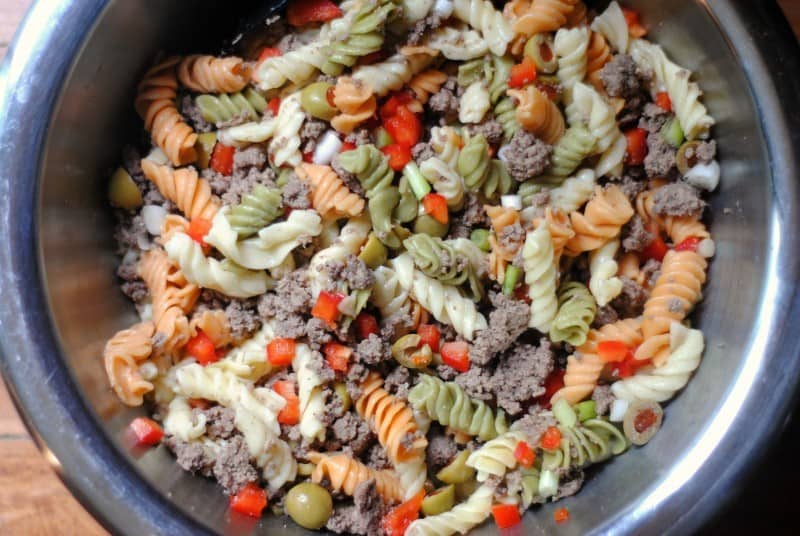 Once the ground beef and noodles are cool add all the ingredients into a large bowl, saving the dressing for last. Stir gently to combine the ingredients.
Add the french style style dressing continuing to mix everything.
Cover and place in the fridge to chill at least 1 hour prior to serving.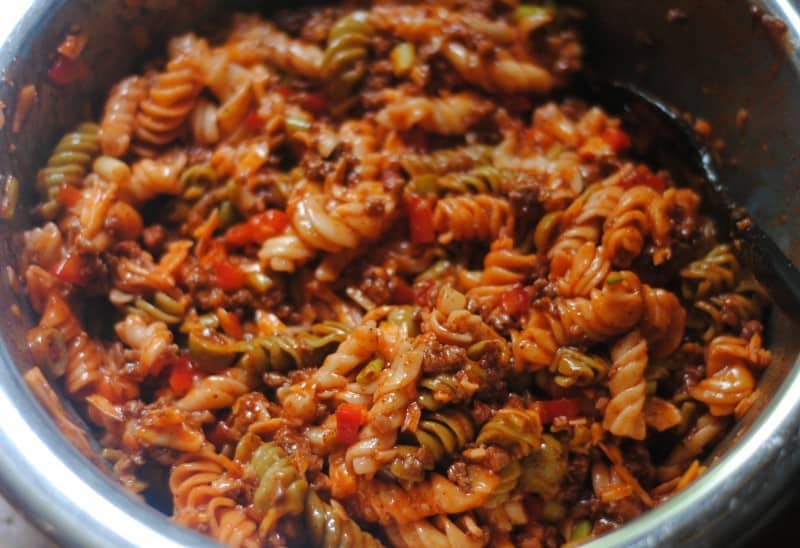 [mpprecipe-recipe:2173]