Strawberry Yogurt Breakfast Bowl
This yogurt breakfast bowl recipe is sponsored by General Mills through Acorn Influence.
School is finally out and it's the first week of summer break.  That means the kids can slow down a little and not have to rush out of the house every morning, right?  Wrong!  This morning, and 3 mornings this week, Ella has volleyball camp.  Summer is just as busy as school days whether it's because the kids have things going on or because we want to head out to the beach and enjoy the nice weather.  For busy mornings we like to have something fun the kids can throw together for breakfast that's still healthy and delicious.  This Strawberry Yogurt Breakfast Bowl is Ella's favorite!  It's made with yogurt, fresh berries, and new Tiny Toast Cereal available in Strawberry and Blueberry flavors from Kroger!  #TinyToastCereal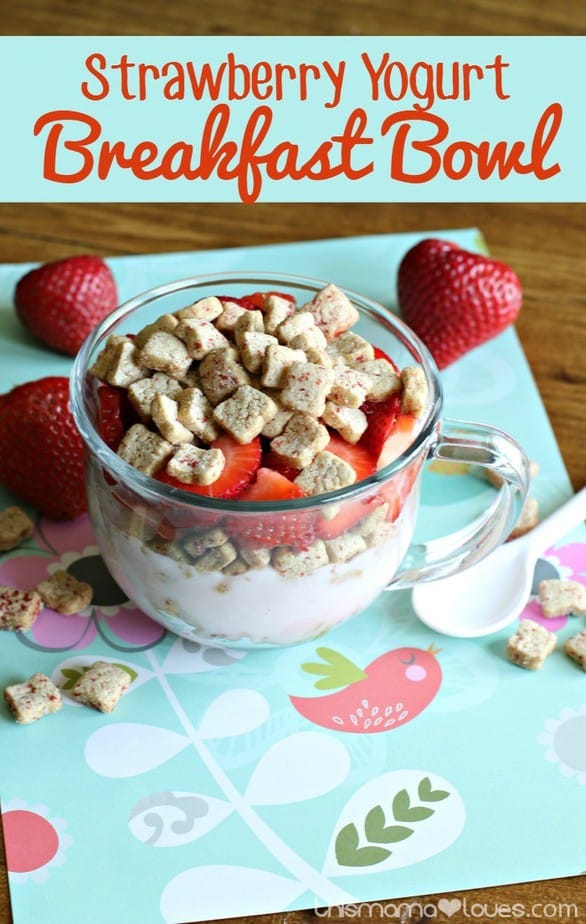 Strawberry Yogurt Breakfast Bowl
Ingredients: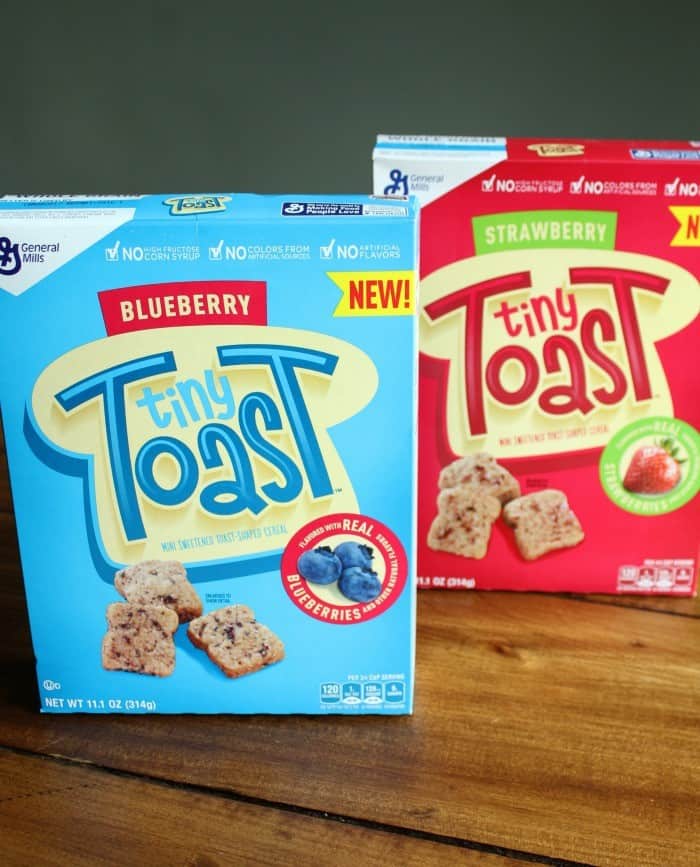 Instructions:
Layer a quarter of a cup of Tiny Toast cereal into the bottom of your bowl.  Add a generous amount of yogurt on top of the cereal.  Add another quarter of a cup of cereal to the yogurt.
If you are using strawberries, wash and slice the berries and add them on top of the cereal.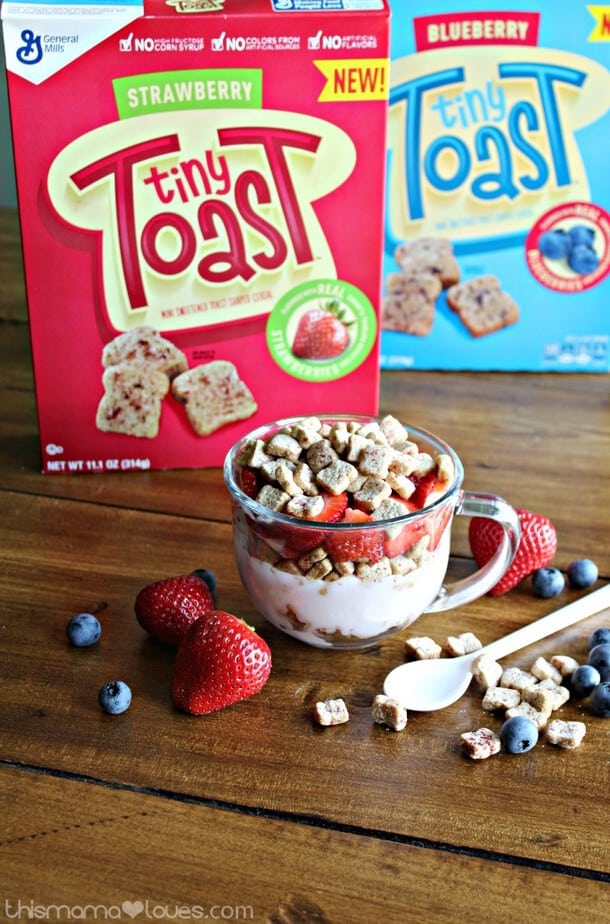 Top with a little bit more dry cereal and enjoy!
This is perfect for grabbing and eating on the run!  Ella ate her breakfast bowl on the way to volleyball camp this morning!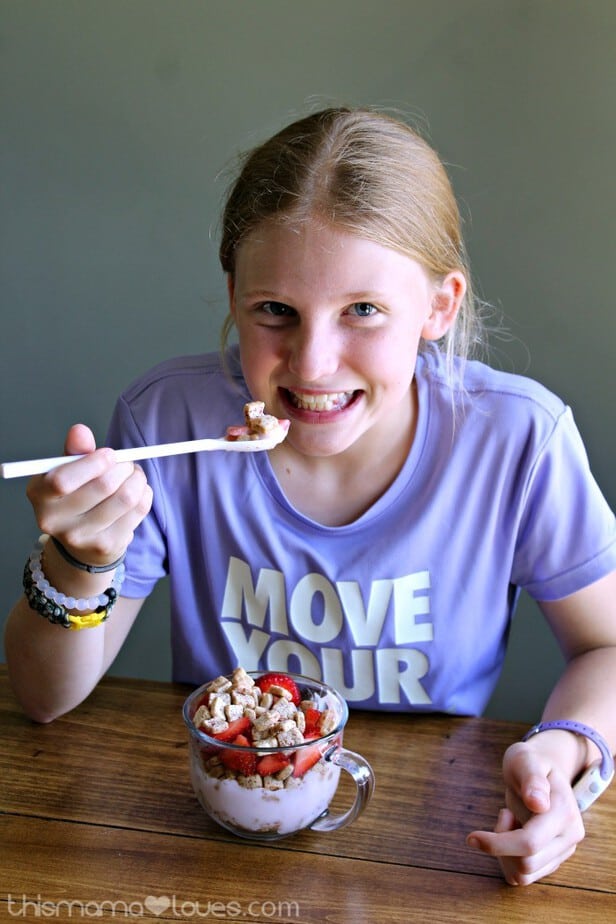 I feel great about having the kids enjoy the Tiny Toast Cereal in their breakfast bowls or breakfast parfaits because Tiny Toast contains no artificial flavors, no colors from artificial sources, and no high-fructose corn syrup and has only 9 grams of sugar.  With kids who are on the go all the time it's important to me that they have a balanced breakfast and that they aren't having cereal that's full of added sugar and artificial ingredients.  By adding Tiny Toast to fresh fruit and yogurt they have the perfect on the go breakfast they need to start their busy summer days right!
The other great thing about this Strawberry Yogurt Breakfast Bowl is that my tween daughter can fix it herself!  That means she has a healthy, great tasting breakfast I can feel great about without me having to do the work!
You can use this great coupon for Tiny Toast and find it at Kroger! Be the cool mom with Tiny Toast cereal at Kroger!
[mpprecipe-recipe:2175]