Sometimes you just need to get out of the city, even if that city is as awesome as New York City. Living under the lights of skyscrapers and hearing the ever-present sound of sirens and walking down busy streets is second nature in NYC. But where do you go when you need to disconnect from city life and be grounded by a good drive? It is easy to take a road trip from NYC and leave city-life behind in as quickly as an hour. If you have more time, consider taking a one or two-day road trip and reconnect with yourself along the way.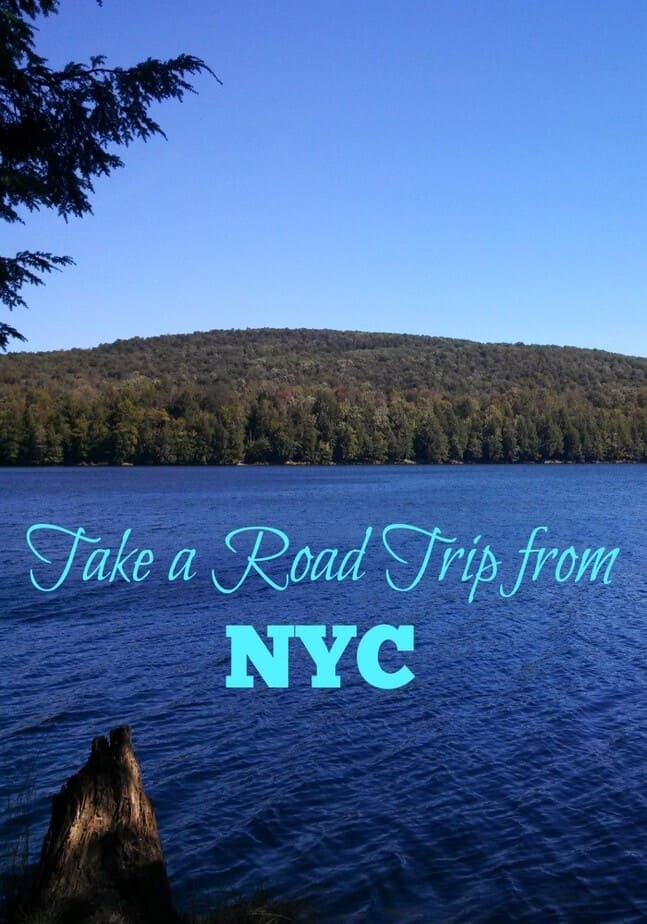 Take a Road Trip from NYC
Hudson Valley, NY
Hudson Valley can be anywhere from a 1-3 hour road trip out of the city. On the west bank of the Hudson River you have Bear Mountain State park that is the perfect place to have a midday picnic. During the summer you can go swimming or head over to the Trailside Museum and zoo. If you want to stretch your legs, hike the Shawangunk Ridge Trail and really see a different side to New York.
Litchfield Hills, CT
Who knew that just two hours outside of the city you could be wine tasting? A short 2-hour drive over to Connecticut and you can sip the afternoon away at Hopkins Winery and Haight-Brown Vineyard and Winery. These are not country wineries, but growing award-winning grapes for refreshing whites and sultry reds. The wineries have vineyard tours and some pretty awesome chocolate and cheese pairings. No need to head to Napa or Sonoma when you have these two little gems so close to home.
Bucks County, PA
Less than two hours outside of Manhattan, you could be soaking up a bit of history in Bucks County, Pennsylvania. If you like to drive and see covered bridges, Bucks County has you covered with 13 all along scenic back roads through the country. Stop in at The Moravian Pottery and Tile Works where you can watch local artisans at work in a living history museum. If you are an American Impressionist art fan, you have to stop in at the James A .Michener Art Museum which has one of the best collections found in the US. This area is so lush and beautiful as it is accented by the picturesque Delaware River.
Check out places to pitch a tent in New York