I am a sweet tea drinking gal, that's just the way it is. I am in the South and it is an unwritten rule around here that you are weened off your bottle onto your momma's sweet tea. Okay maybe it's not quite that early but it is a staple in many households.  I love my tea- tea moments relax me-but sometimes I just want something a little different. So, I set out to make a refreshing drink for the hot summer days down here.  I also love the flavors of Mojito but rarely imbibe so I thought that I could make a similar flavor profile in a mocktail, enter the delicious  "Tea" jito. Sweet and minty with a citrus punch that makes it wonderfully refreshing!  Sound good? Here is how you can make your own in a snap…a simple Teajito Mocktail recipe. You may also enjoy our rhubarb tea recipe!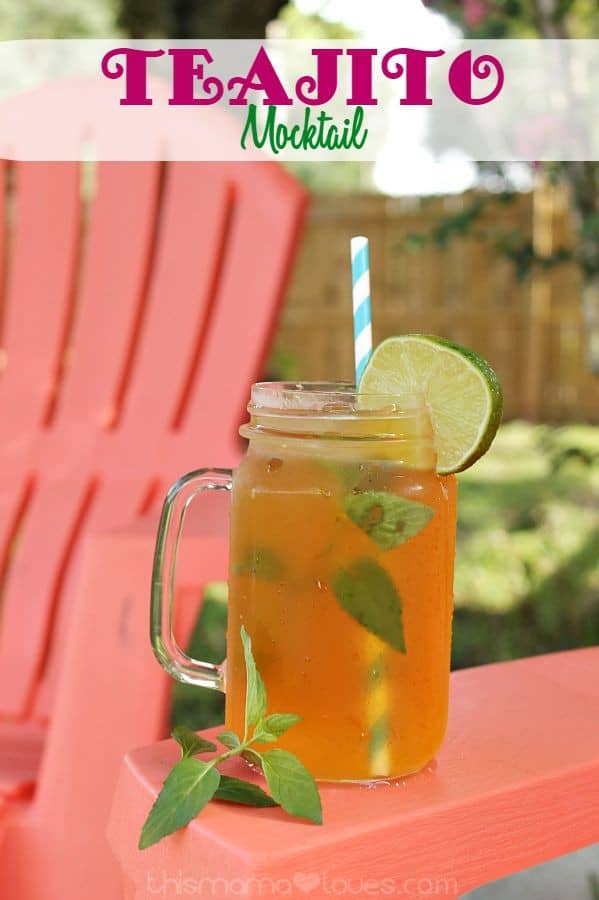 Teajito Mocktail
Ingredients:
Fresh brewed tea (We like to use Lipton K Cups– makes life simpler!)
16 mint leaves
1/2 lime
4 tsp. sugar
ice
water
Directions:
Tap mint  gently with the back of a spoon to bruise leaves and release the flavor.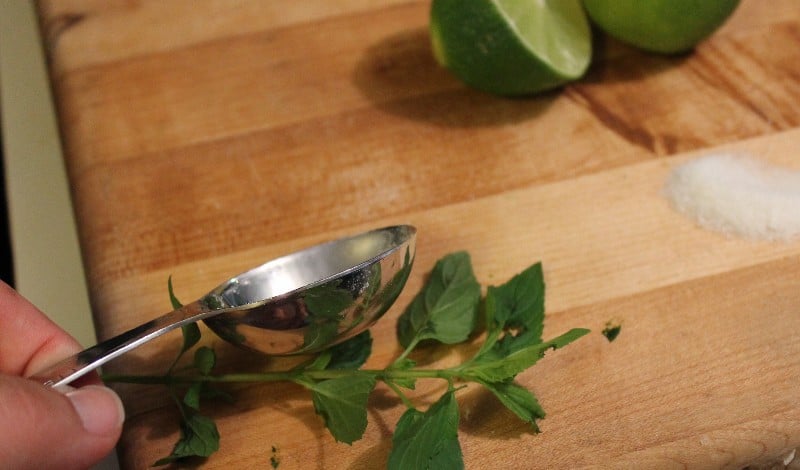 Place sugar, mint leaves, ice, and lime juice in a glass…we love using a big old canning jar with a handle (or just a regular one with a straw!)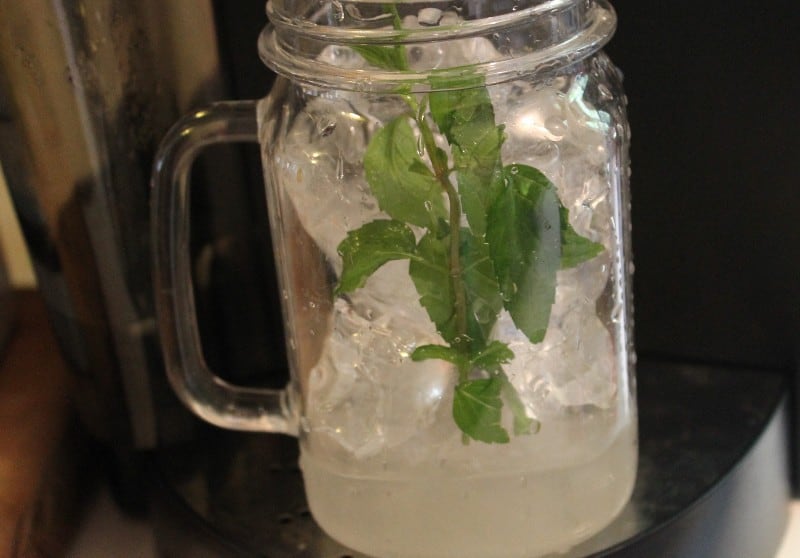 Prepare tea as directed, brewing right over your other ingredients.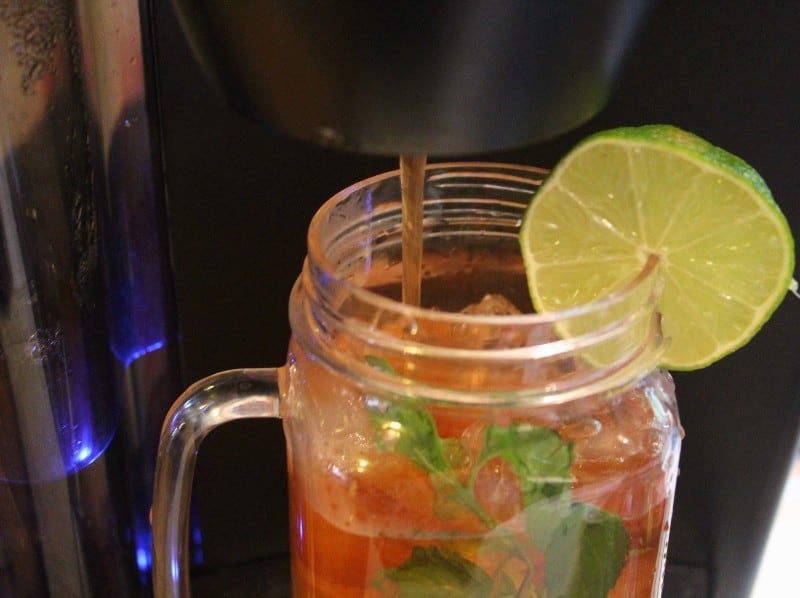 Stir well to combine flavors.
Add a slice of lime and a sprig of mint to garnish.
Sip and enjoy!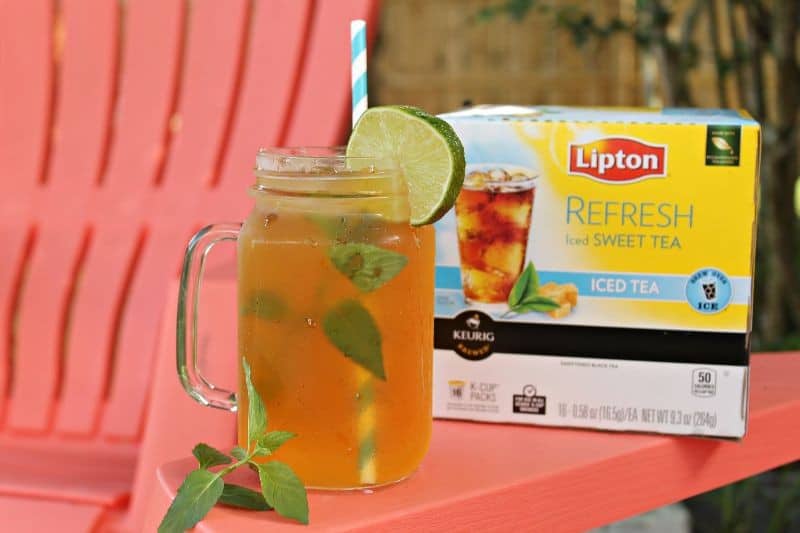 Makes 2 servings.
Do you make beverages like our teajito mocktail?
[mpprecipe-recipe:296]