Growing up in New England, I've grown up with Dunkin' Donuts coffee. It's my coffee. My kids probably knew that the Dunkin' sign meant mommy needed coffee before they were really able to understand what signs meant! When the folks at Dunkin' reached out to ask if I wanted to partner with them about their new handcrafted espresso line that's now available, I jumped at the chance. Opinions are my own. As is the wish list I have from researching this post (shoes, an ugly Christmas sweater, ornaments, eleventeen different coffee drink combos, travel mug, shades and more).
Ten Things I Love About Dunkin'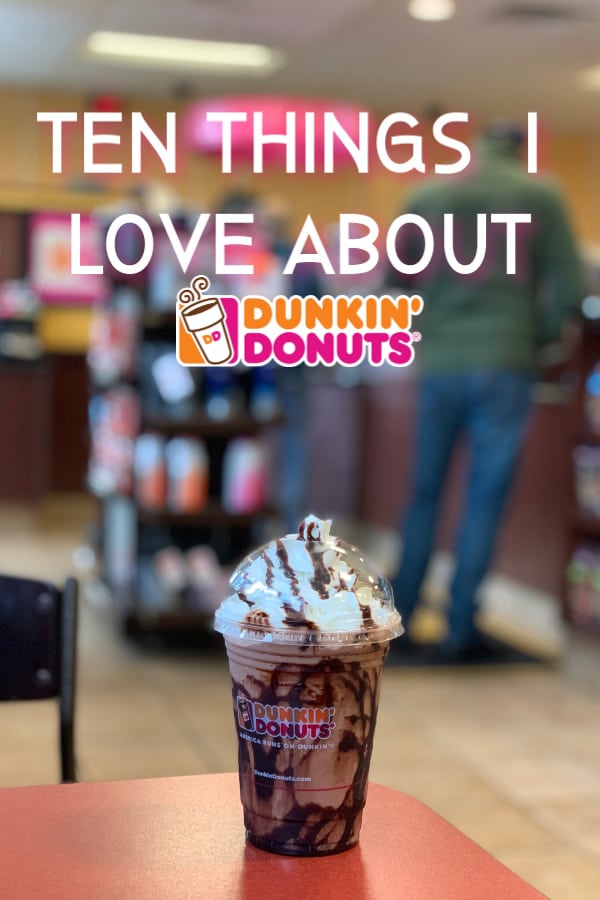 They aren't afraid of change.
You'll notice in my title that I just put "Dunkin'" because, well, come January, they'll be Dunkin' without the Donuts. It's happening, so it's my view that it was pretty thoughtful of them to start that name change and do so gradually instead of just waking up one morning to find the people that gave you your love of coffee just changed with no warning.
They aren't afraid to be fun.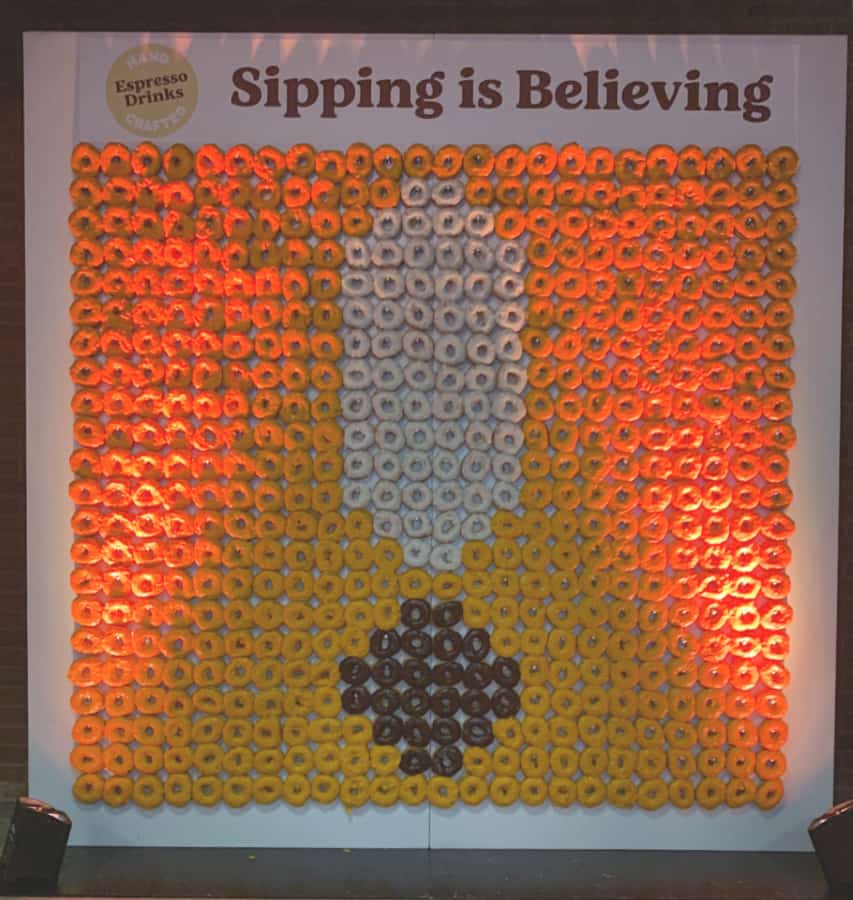 Come ON, guys. Who doesn't smile a little when they see fun, festive foods decorated for holidays? The themed donuts you find at Dunkin' are super fun and always make me smile.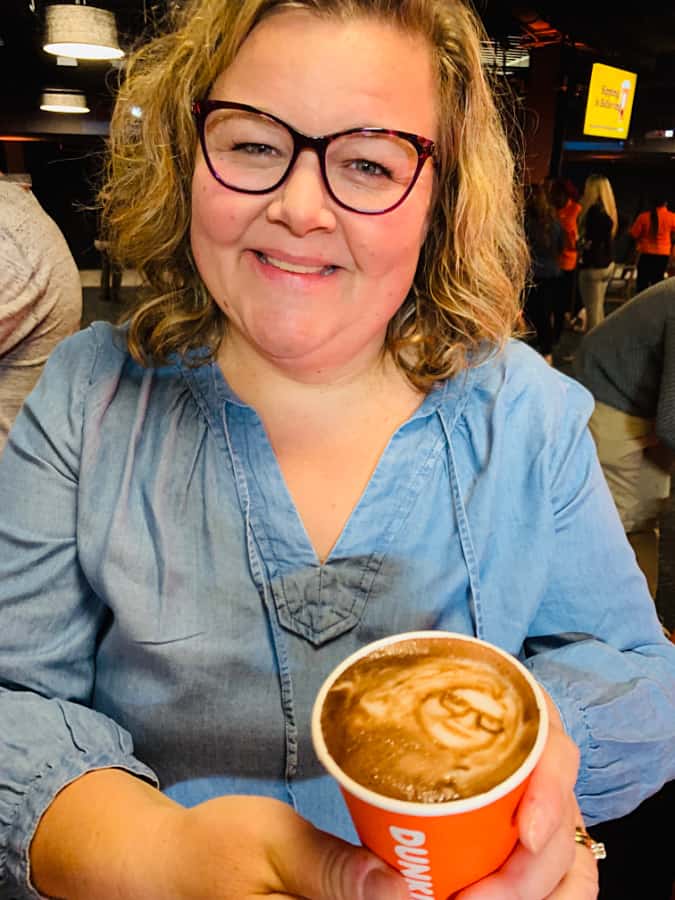 Also, Dunkin gave me the Brett-puccino and so now they really have my undying devotion.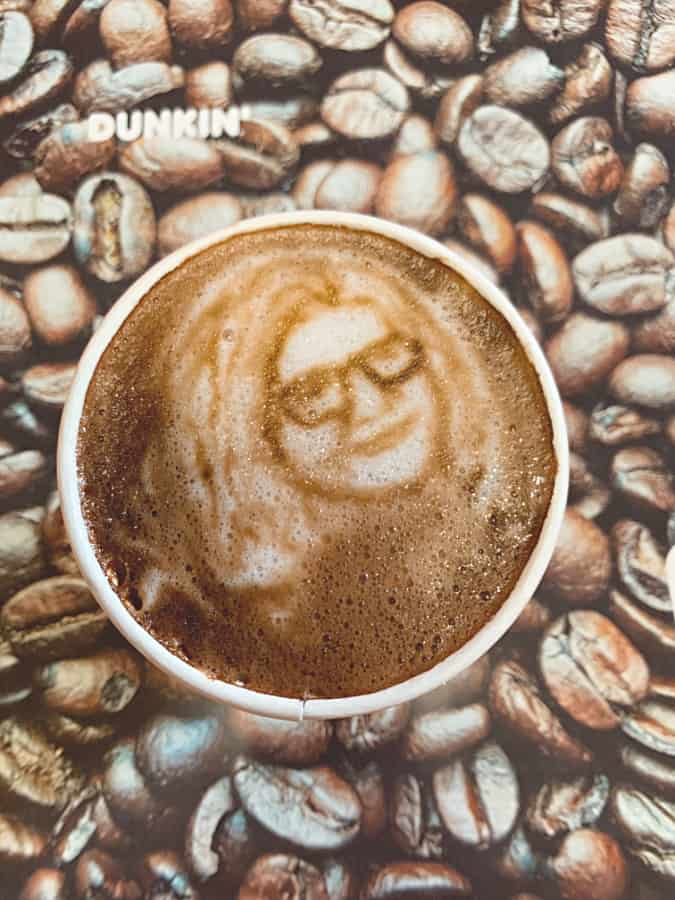 Coffee.
It's not too strong, never has been. It's just my strength. Even their espresso. It's just right. Now you can get amazing handcrafted espresso drinks at your local Dunkin!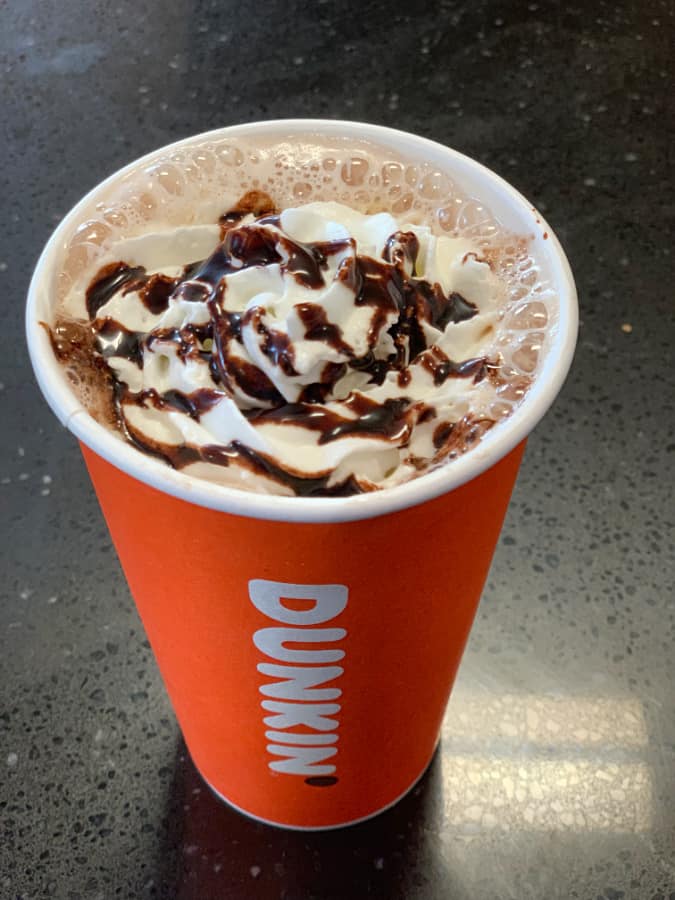 They are New England based.
Fun Fact-My youngest had a soccer tournament a few weeks ago in MA and we drove by the Dunkin' headquarters. Oddly, they didn't have banners out front waving to us, but it was fun to see it!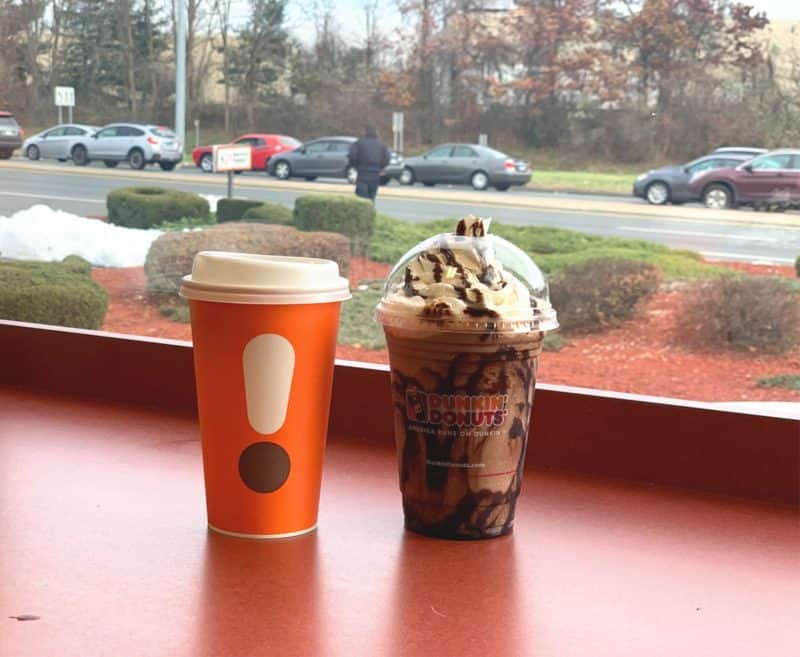 They have options.
Every so often, I find I maybe want a tea, not coffee. Or I want a Chai. Or maybe I want a fun flavored drink. Dunkin gives me those things.
Ch-ch-ch-changes.
They may be changing, but they still have pink and if you know me, you know I love pink. Also, if someone could get me these shoes for Christmas so I can wear them to jog, that would be awesome. I'm a 9.5. 😉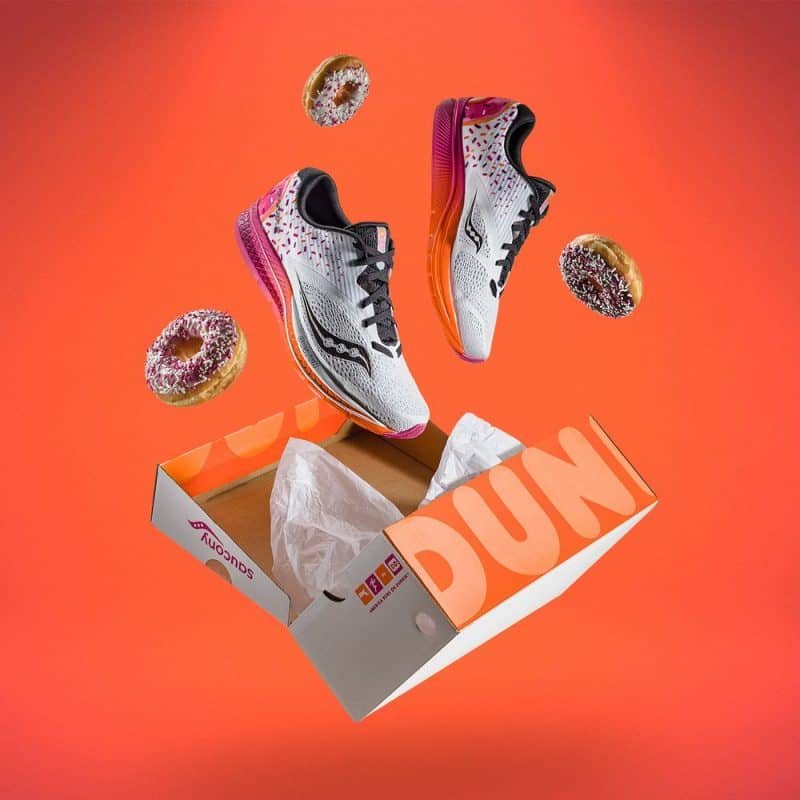 They play with their food.
Obviously, because look at the fun food mentioned above. But they also have made pictures using donuts as their medium, including one of my beloved Papi (of the Boston Red Sox!)
They give back.
Joy in Childhood Foundation's mission is to provide the simple joys of childhood to kids battling hunger or illness. Beginning on Giving Tuesday, November 28, Dunkin' will make it easy for guests to support the Joy in Childhood Foundation by introducing a new "Donate Now" feature to its website, enabling anyone who purchases Dunkin' gift cards to make an additional donation to the Foundation.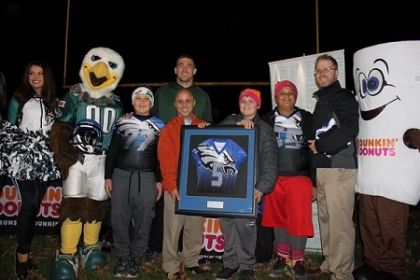 Mix it up.
Dunkin' figured out how to make coffee part of Thanksgiving's main course, and I love them for it. Espresso brined turkey may be on the Christmas dinner menu at the Martins this year!
Aging Gracefully
Dunkin' maybe one of my longest friends I've had, but they've also been growing up alongside me. We've grown up from donuts to coffee to fancier coffee and now we're moving to a little more sophistication with the new espresso experience offerings available at your local Dunkin'! I love that their original coffee blend recipe is a constant, but that they're also building and expanding into other ways all the time. The new espresso and latte lines are a little more sophisticated and they come dressed in these fancy new cups (which are recycled paper!!) when served hot!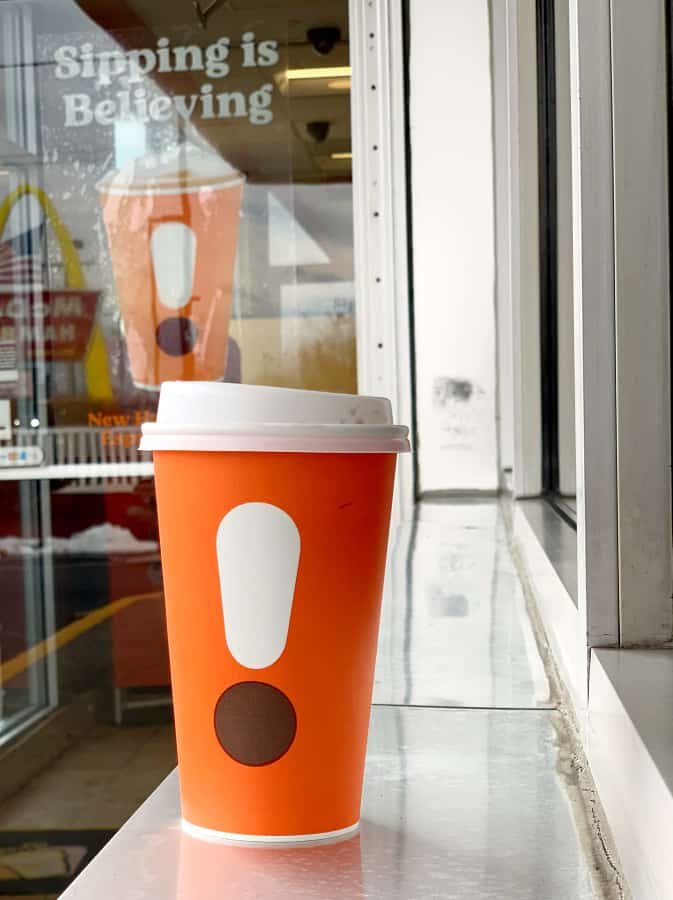 Enjoy an espresso break every afternoon, November 26 – December 30: Need an afternoon break amid the hectic holiday season? From November 26 to December 30, guests can enjoy a medium-sized Dunkin' latte or cappuccino for $2 from 2 PM to 6 PM at participating locations.

What are your favorite things about Dunkin?
And which of the new lattes are you trying FIRST?