The heat is on folks!! The countdown to Christmas is on and there are still gifts to be bought! I have tackled a big part of my list, but I still have a few things left to buy. Please tell me you are in the same boat? If you have kiddos at home and still have shopping to do, this is the best holiday gift ideas for kids list around!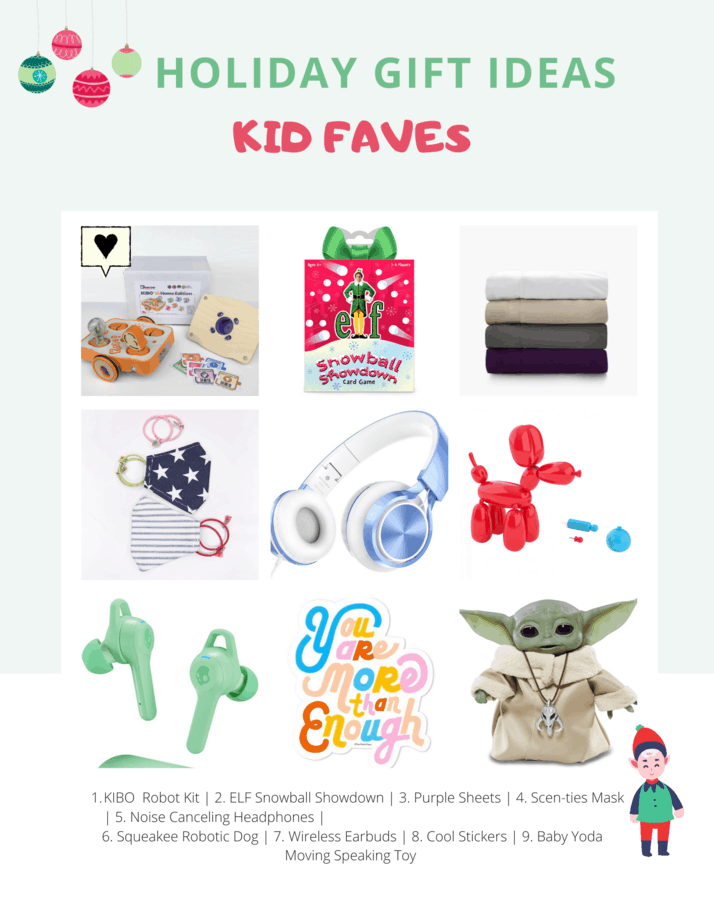 For me, the younger kids can be the hardest to buy for. I think it may be because there is so much diversity in the cartoons they watch, the books they read and what their friends are playing with. it can be hard to narrow down their huge Santa List to a handful of gifts. My top favorites are on the best holiday gift ideas for kids!
The Best Holiday Gift Ideas For Kids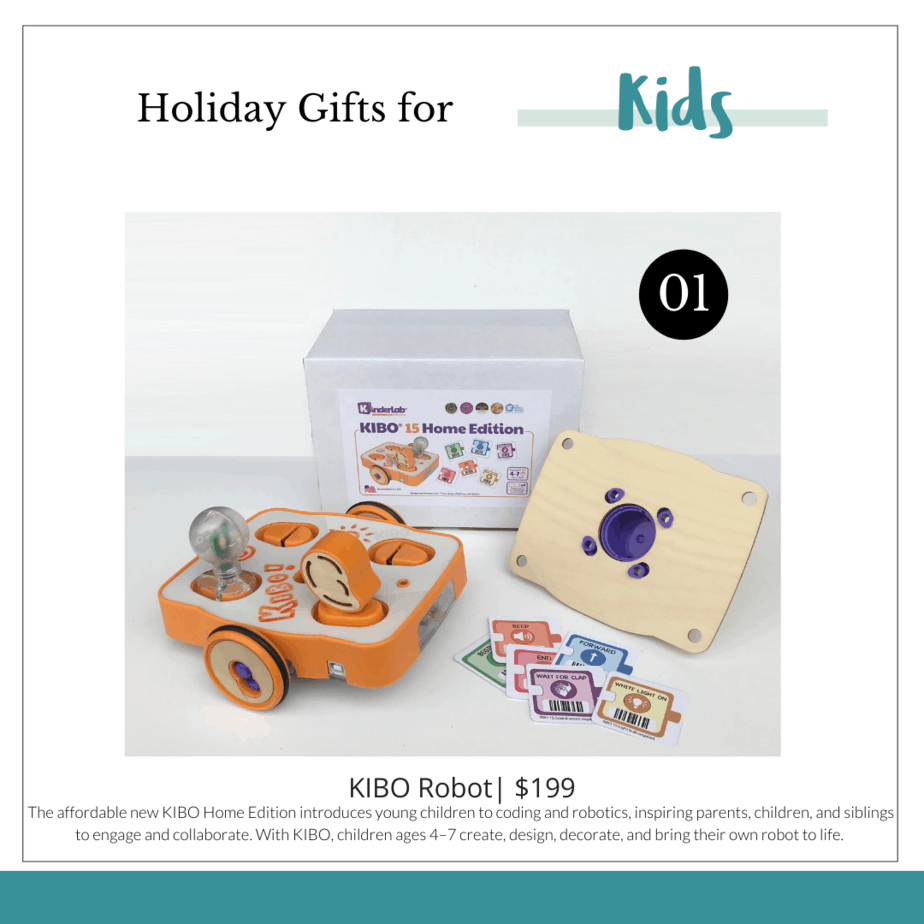 The affordable new KIBO Home Edition introduces young children to coding and robotics, inspiring parents, children, and siblings to engage and collaborate. With KIBO, children ages 4–7 create, design, decorate, and bring their own robot to life.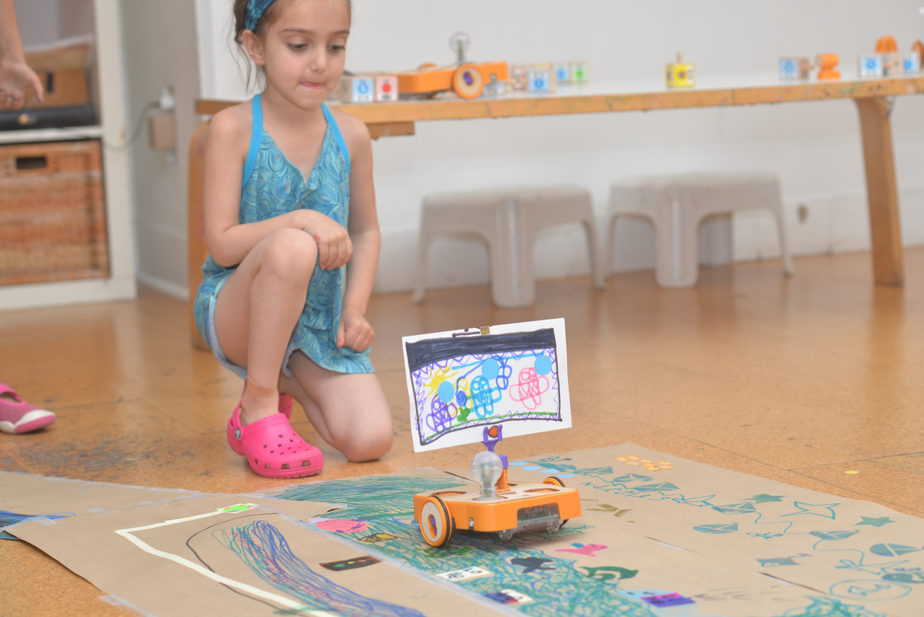 Children build onto KIBO with familiar arts and crafts materials, engaging in imaginative play and storytelling that motivates and guides their learning. They can tell stories, choreograph dances, create a robotic vehicle to explore a cardboard town, create an animal habitat, and more.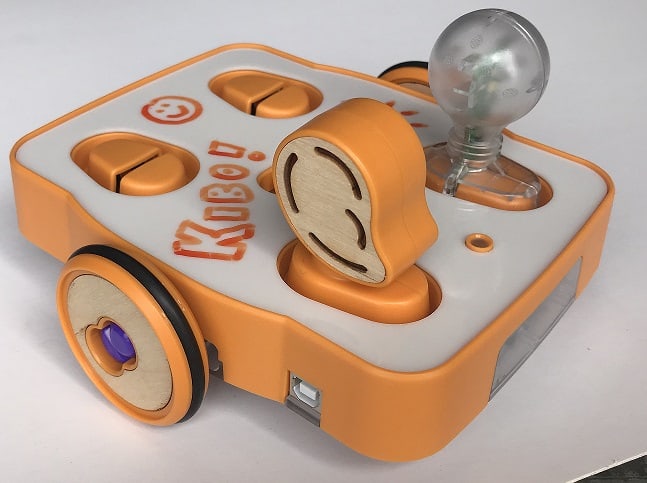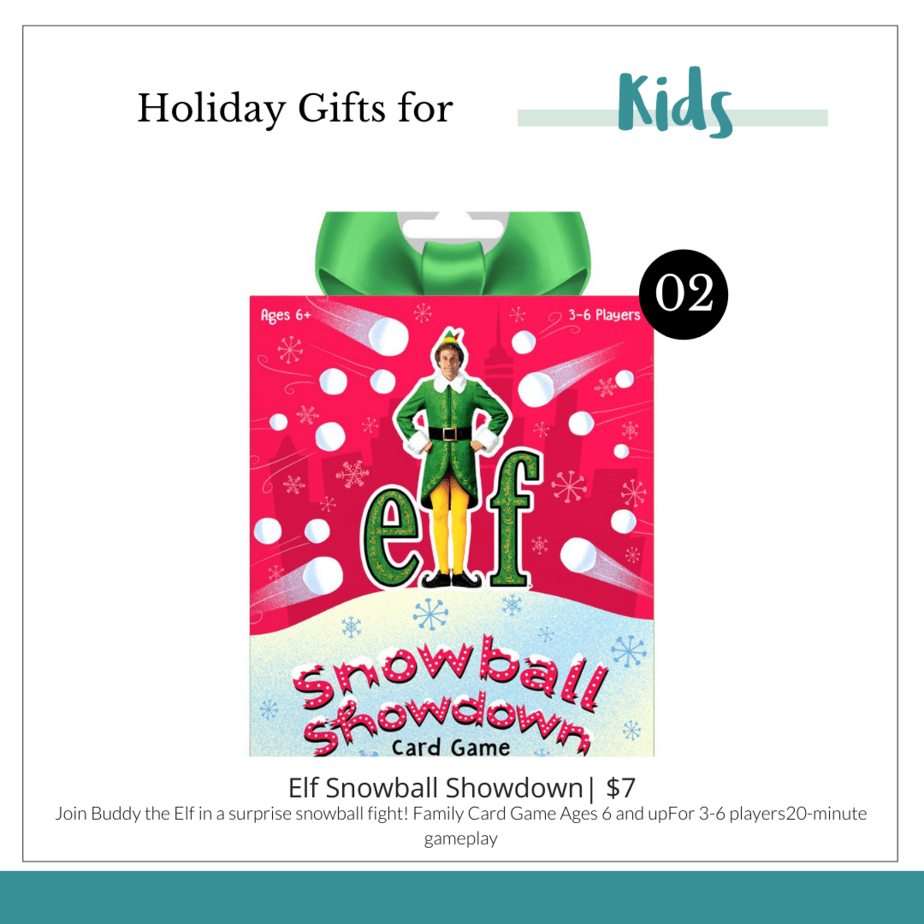 Join Buddy the Elf in a surprise snowball fight! "Throw" a set of like-­colored snowball cards at another player and they can return fire! When you're the target, roll the jumbo snowball dice to dodge the icy barrage. When you get hit, take a snowball "splat" card-three hits and you're out. In this frigid fight, the last elf standing wins!
Highlights
Family Card Game
Ages 6 and up
For 3-6 players
20-minute gameplay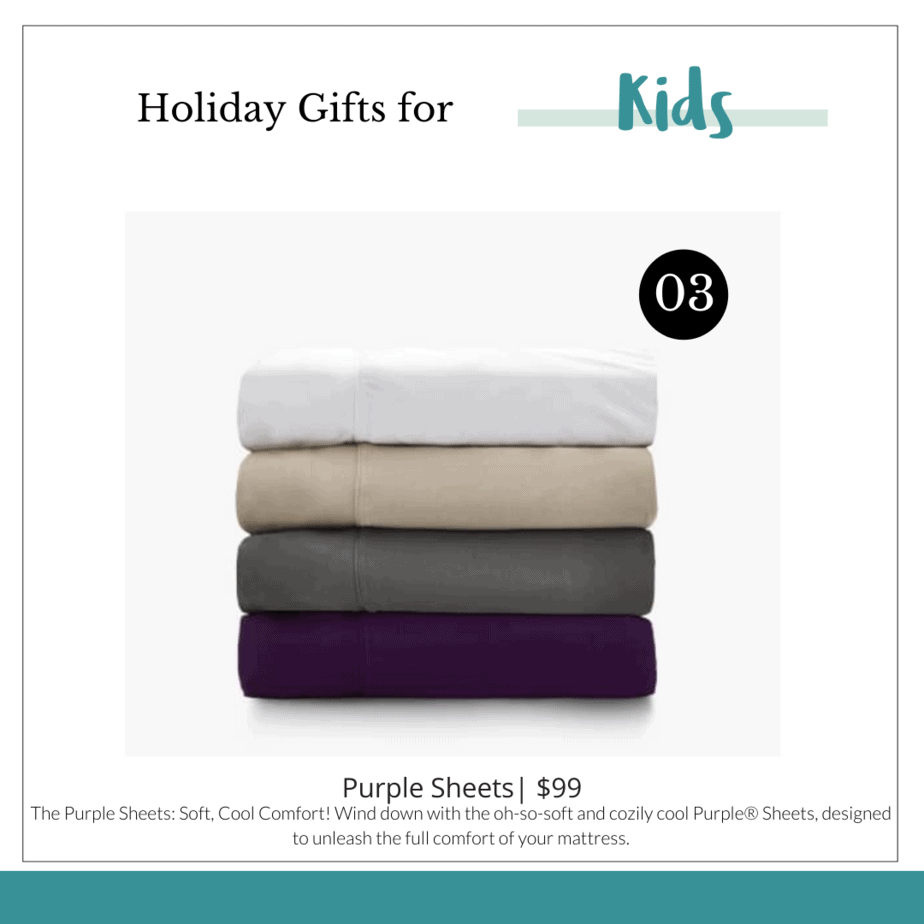 The Purple Sheets: Soft, Cool Comfort! Wind down with the oh-so-soft and cozily cool Purple® Sheets, designed to unleash the full comfort of your mattress.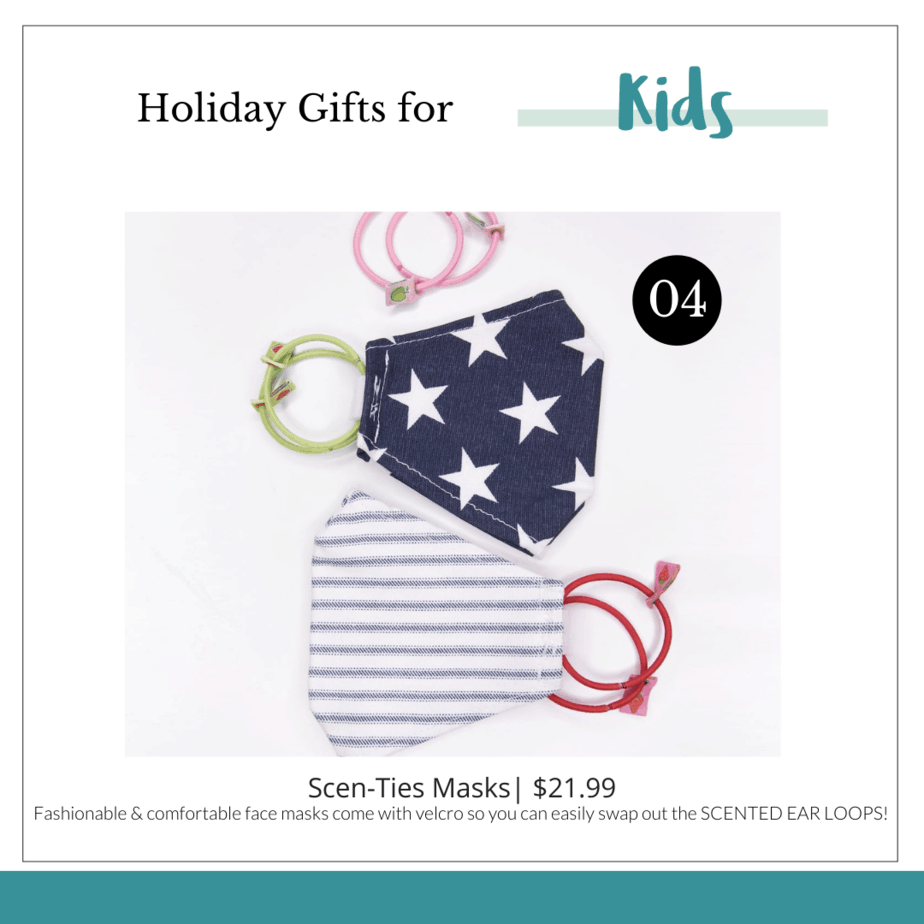 Fruit is not only good for you! It smells great! Enjoy the scents of Strawberries, Watermelon, and Sour Apples.
Scenties new Mix & Match Face Mask Kits are designed to add a little Zest to a very basic accessory. We want everyone to live happy & healthy lives!
Our fashionable & comfortable face masks come with velcro so you can easily swap out the SCENTED EAR LOOPS!
Includes:
2 Washable & Reusable Face Masks with Velcro
1 Set of Strawberry Scented Ear Loops
1 Set of Watermelon Scented Ear Loops
1 Set of Sour Apple Scented Ear Loops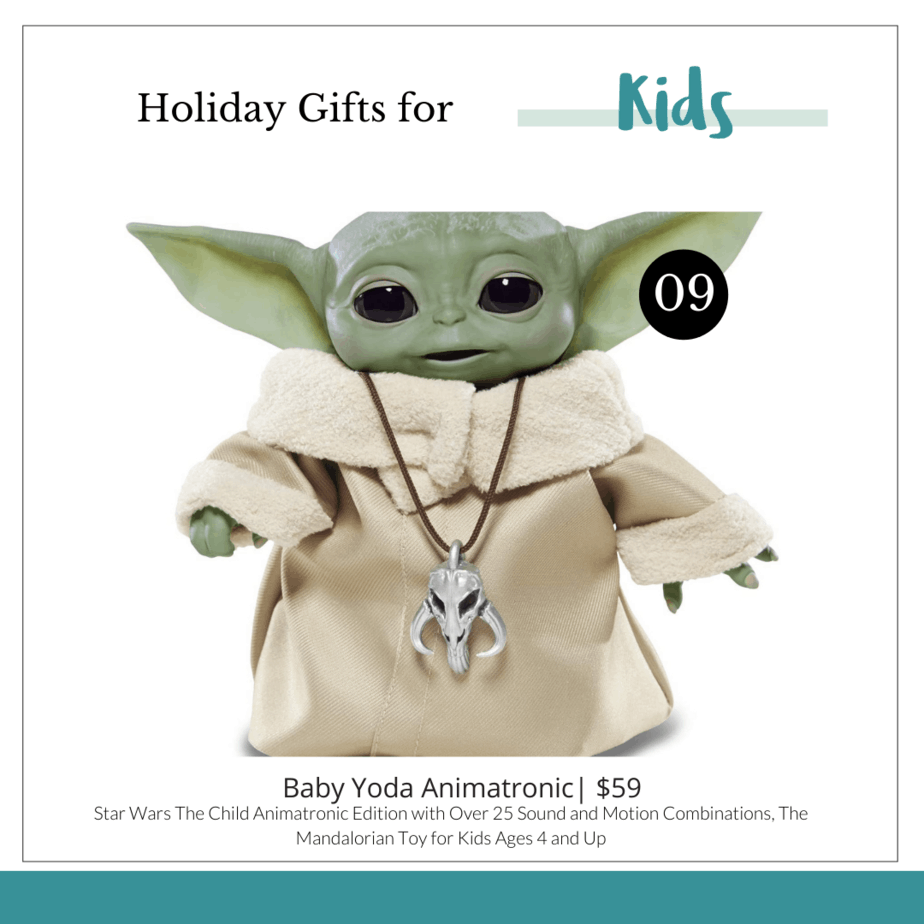 Star Wars The Child Animatronic Edition with Over 25 Sound and Motion Combinations, The Mandalorian Toy for Kids Ages 4 and Up