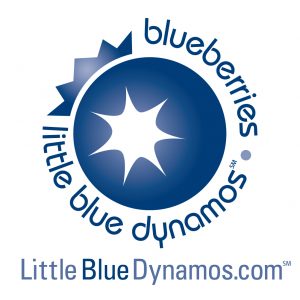 From June 27 –July 26, U.S.Highbush Blueberry Council is inviting all their fun-loving friends to upload or tweet photos of themselves (or their family and friends) doing something playful or adventurous fueled by the flavor of blueberries. Each week, they'll select the two best entries and award $100 gift cards to the winners. At the end of the contest, the person with the most energetic and creative entry will receive a $2500 grand prize.  Click for full contest details.
So, basically, they are going to reward or rather, award, prizes to people for having fun and enjoying blueberries!!    
Please feel free to share your entries!! I'd love to see!!
It's BLUEBERRY SEASON!   This may not mean a ton to those of you who don't live near blueberry bushes, but when you have 2 very large and very mature ones on your property and three children who devour them (especially frozen), this is big news.  This year, for the first time, even Baby B can help pick (I cannot show photos of this, because, well, she prefers to pick berries without any actual clothing on.  Not conducive to blog posts.) and loves helping us!
Not only are berries fun to pick, but they offer so much for us- healthy snacks, frozen treats, delicious muffins, breads and cakes, pies, cobblers, antioxidants, family friendly activity… and so much more. 
Some call these the "lazy days of summer" which in my house, well, just isn't true.  It can't be.  We've picked 7 quarts of blueberries in the past 20 hours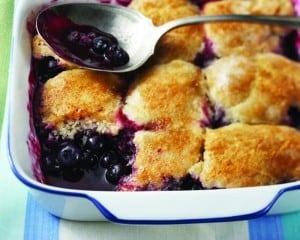 and have more to get…plus all of our raspberries and black raspberries are ripe and ready for picking too.  Blueberry cobbler seems to be calling my name to make this weekend.  Thanks to the U.S. Highbush Blueberry Council, I'm armed with this database of blueberry recipes to check into to make some delicious and nutritious snacks and treats for my family!
This post is brought to you by our friends at The Blueberry Council.  Opinions expressed within are my own.[ad#glam between posts]
0